Wisconsin chaplain ordained virtually with service in two states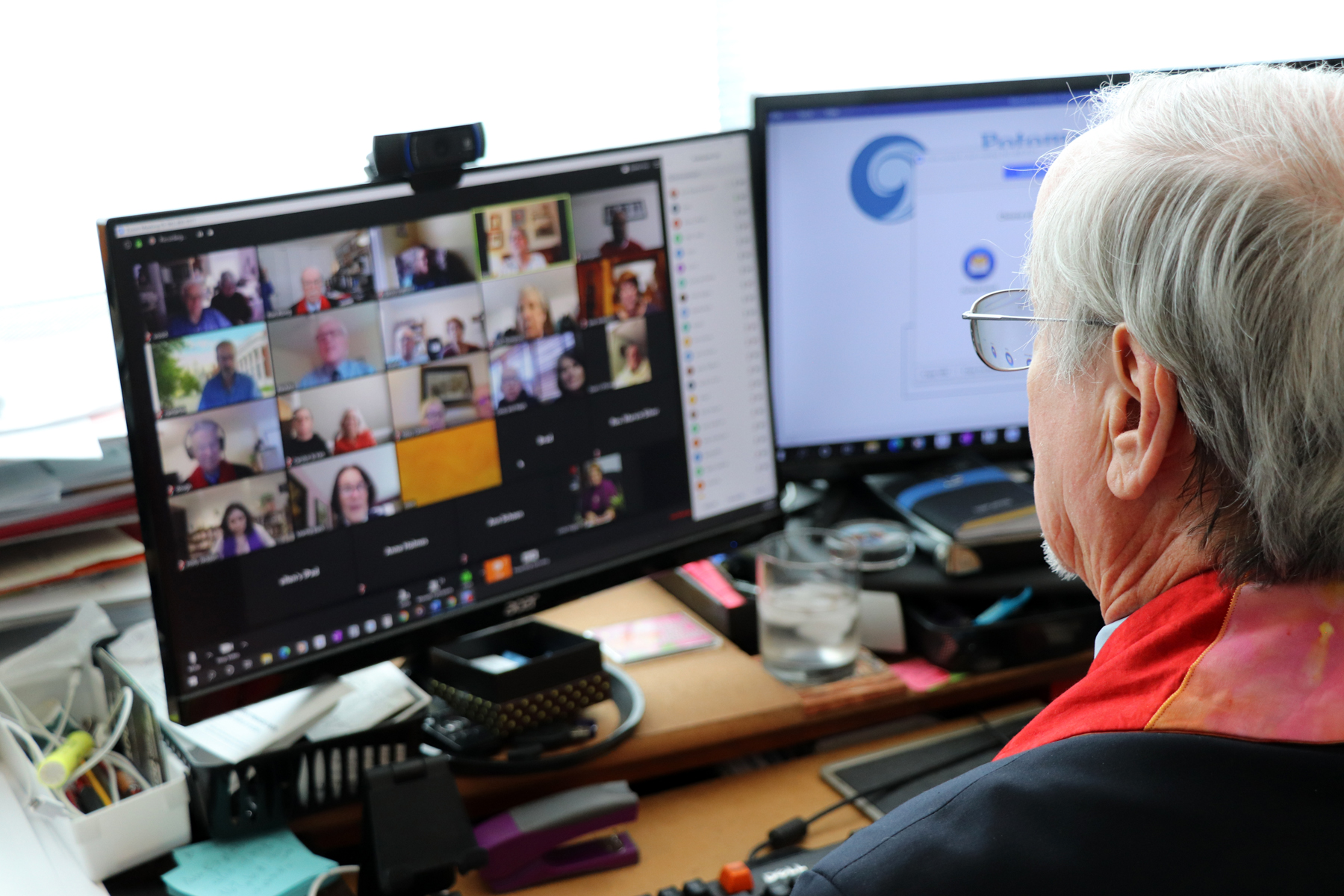 A Wisconsin hospital chaplain celebrated her ordination on Sunday, in a ceremony officiated in Maryland via Zoom. The Rev. Dana Caldwell, ordained by the Potomac Association of the Central Atlantic Conference, planned the sacred event with her association so she could virtually be in two places at one time.

"I hope that all those who feel called and are still in some stage of the ordination process can be encouraged and empowered during these challenging times by this virtual ordination to continue forward in their process," Caldwell said, urging Associations to think creatively and be willing to adapt to new ways of supporting their Members in Discernment, "just as all churches are making extraordinary strides to adapt to the extraordinary circumstances we find ourselves in.

Caldwell was a Potomac Association Member in Discernment when she followed her call to the Midwest.
"I joined the UCC in 2016 prior to moving to Virginia from North Carolina," she said. "I moved after completing seminary to facilitate my residency as a chaplain. After finishing my residency at a Virginia hospital, I feel blessed that God responded to a deeply hidden desire in my heart and provided a way for me to return to the Midwest to live much closer to my family."
The ceremony, which was originally planned to take place with clusters in two different churches, one in Maryland and one in Wisconsin, was changed to include participants from their individual residences after the Wisconsin governor's "Safer at Home" order necessitated a completely virtual service.
"The use of technology in this way is something we're going to be seeing more of, and this may be a first in that direction," said the Rev. Ron Rising, chair of the Potomac Association Committee on Ministry, who hosted the call and participated in the service. "We had already planned to do the service by Zoom, before the virus arrived. We successfully celebrated in community made possible by modern technology."
The March 29 service involved representatives from both the Central Atlantic and Wisconsin Conferences. Participating in the call from Maryland were the Rev. Doug Hodges, minister of the United Church of Fredericksburg, Caldwell's home church, the Rev. Marvin Silver, CAC associate conference minister, and the Rev. Holly Jackson, associate moderator of the Potomac Association. Joining Dana in Wisconsin were the Rev. Ted Drewsen, minister of Pilgrim UCC, and Rev. Jane Andersen, associate conference minister of the Northeastern Association, Wisconsin Conference.
Caldwell, who moved to Wisconsin last year, was joined by family and friends on the call. Her ecclesiastical council also took place by Zoom, at the Potomac Association annual meeting in Washington, D.C., while she was in Wisconsin.
"I was very thankful when the Potomac Association allowed my ecclesiastical council to be held as a Zoom meeting, a successful event," Caldwell said. "I am additionally thankful the Northeast Association welcomed me and offered to host the ordination service in collaboration with the Potomac Association via Zoom meeting, which allowed my family to be present."
"I'm excited about what we accomplished on Sunday," Rising said. "Dana had been looking forward to the service for many months and I'm glad her family and friends, the people most important to her, were able to participate and share her joy. There was a good sense of 'community,' even if it had to be virtual."
---
Related News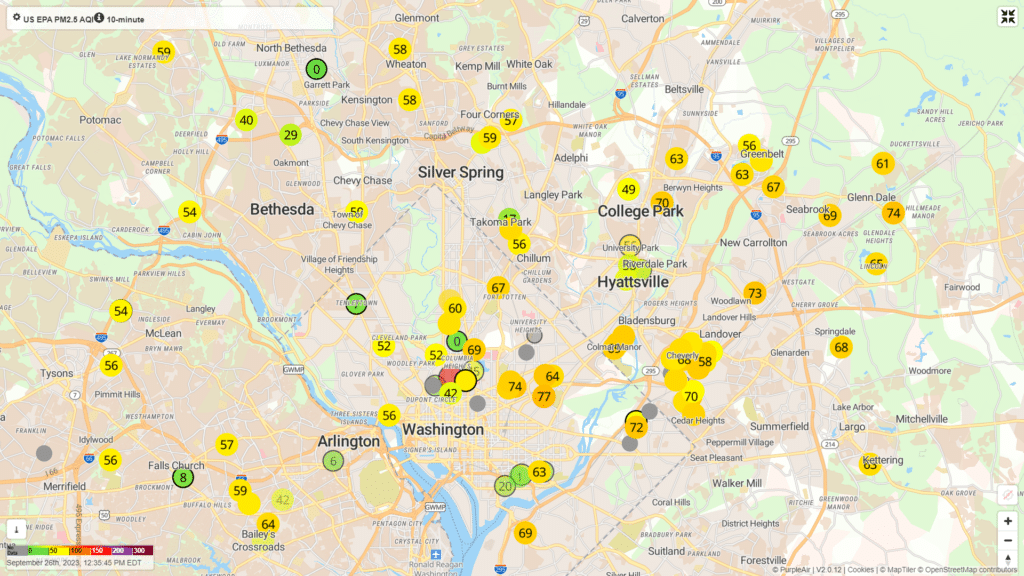 This summer, the United States experienced some of the worst days for wildfire pollution in...
Read More