Tracking the UCC Ukraine response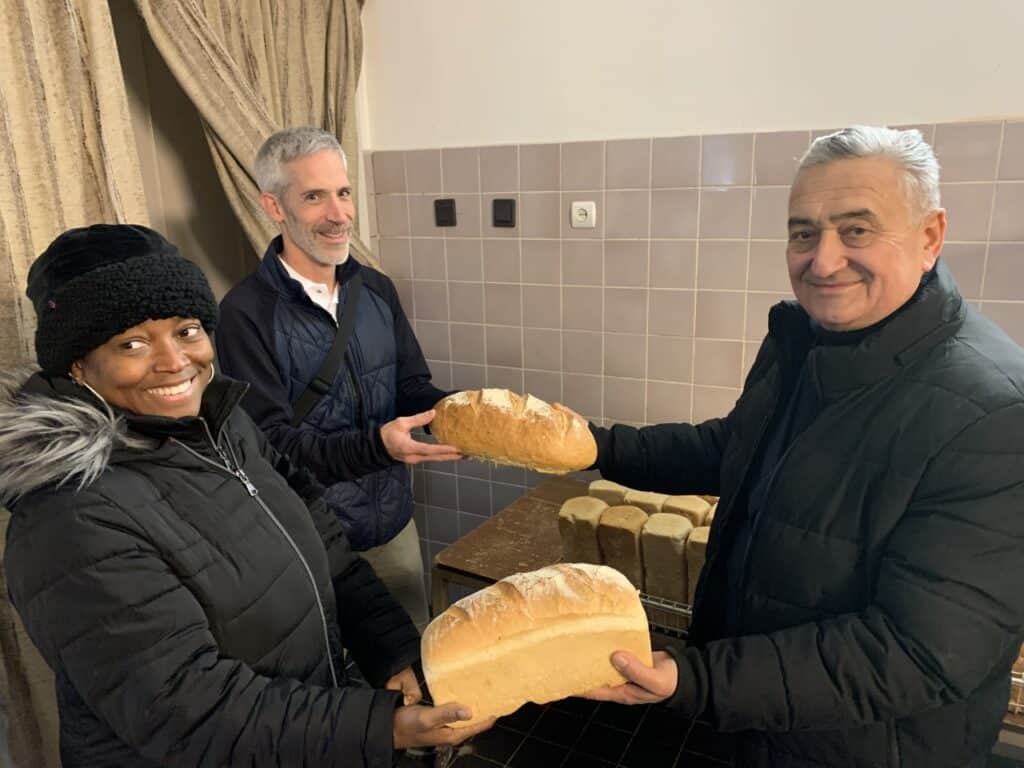 Day 3
Hungary
by Rev. Kent Siladi
---
"It is only by God's grace that we have come together." Bela Nagy, lay leader, Transcarpathian (Ukraine) Reformed Church.
Today was a day of two different experiences.
The day started with conversations with leaders from the Hungarian Interchurch Aid (HIA) relief organization that the United Church of Christ supports through the ACT Alliance of the World Council of Churches.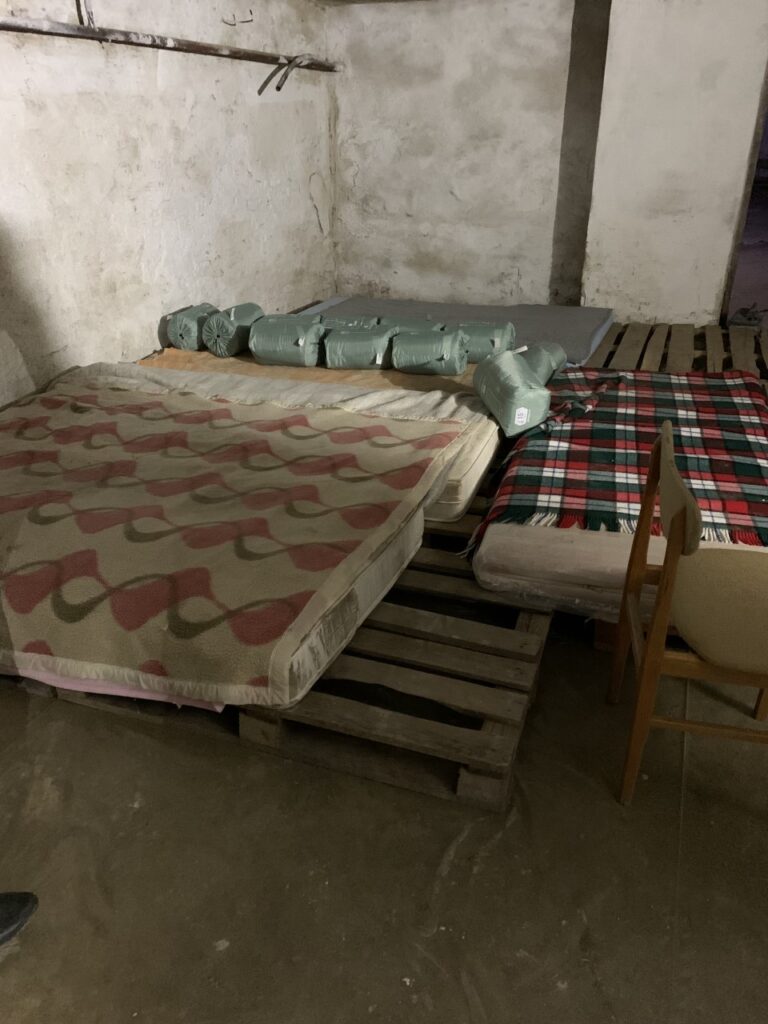 HIA has been working in Budapest with Ukrainian refugees who have crossed the border into Hungary. They provide emergency assistance (food, hygiene kits, clothing) and recently have moved to longer term assistance (child-care, mental health support, language courses). We visited the school where they are working with 35 children.
At HIA's Budapest headquarters we learned more about HIA's work in Ukraine. HIA has 24 regional centers throughout the country working to provide humanitarian support. This includes 70 Ukrainian team members that HIA employs for this relief assistance that provides over 100 services.
HIA was established in 1991. HIA's mission is "helping families find a way out of poverty." Their work in Ukraine began in 1998 assisting communities in Transcarpathia impacted by flooding in the area.
Our team then made the trip to cross the border into Transcarpathia. This area of Ukraine is where my grandfather Joseph Walter Szilagyi was born. Bela Nagy greeted us and shared how the war has impacted the region and how the church has responded. Transcarpathia means "The Garden of Friendship" and as Bela described the church, he shared how it has always operated out of love and an open heart. The church has many missions with the internally displaced people of the region who have fled here from across the country. They have provided food, clothing, firewood, and furnaces to those escaping the war.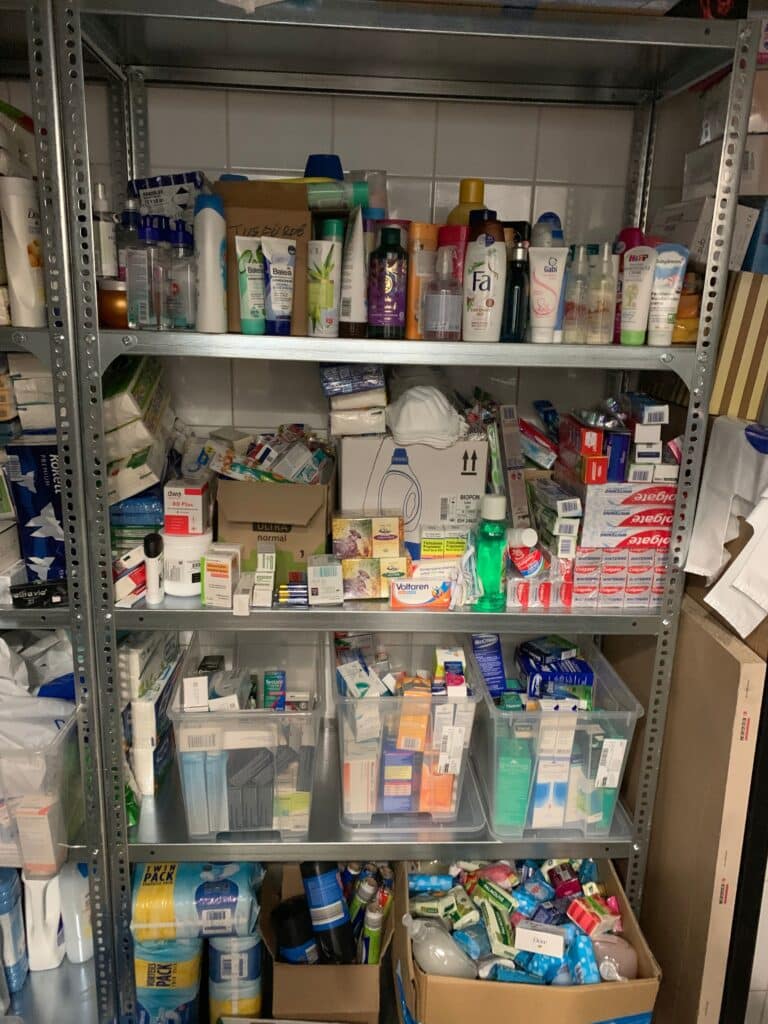 Bela told us that it is tempting to think everything is well in the region but it is not. People are being forced into military service (all men aged 18-60). Some hide in haystacks during the day so they are not conscripted. He shared that it would be hard for people to return to their homes since they have been destroyed.
While people understand why there is a need for weapons from other countries, Bela shared that this is not the way to love and peace. As we gathered for a dinner together, he offered that "we can make better decisions around a table like this one than on the battlefield". He wondered why the international community has not intervened more in pressing for a peaceful solution. Bela offered that if we cannot solve the conflict with love that bullets and tanks will not.
---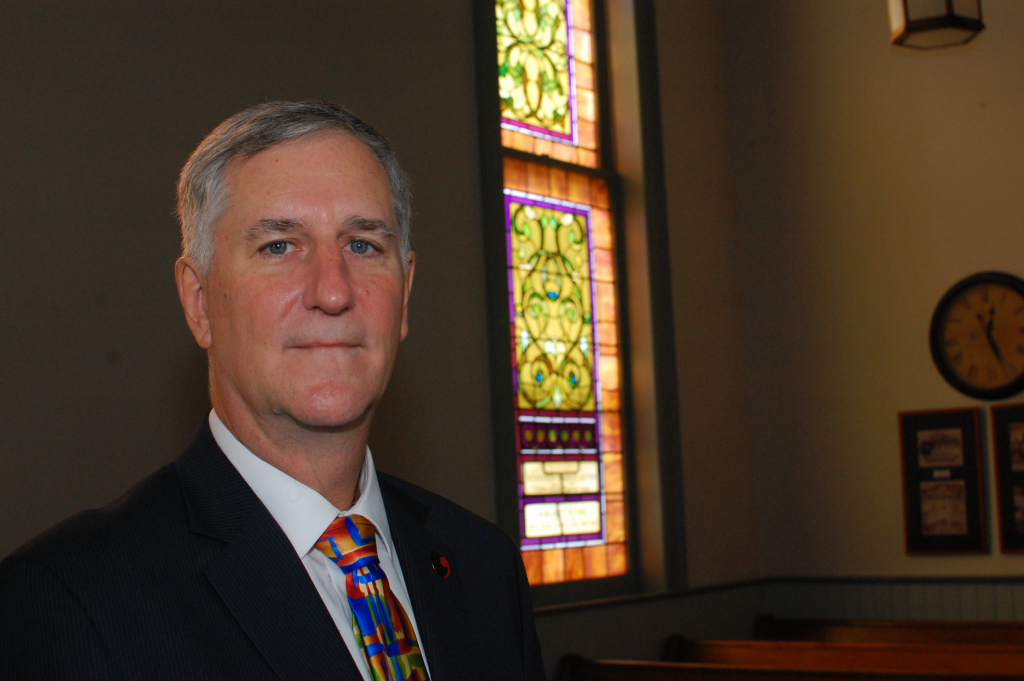 The Rev. Kent Siladi, Director of Philanthropy, is part of a four-person United Church of Christ delegation meeting with global partners in Europe to see how UCC gifts are being used to help the people of Ukraine.