'Where's the beef?' Virtual dinner at Pa. church raises dollars to feed local kids
When the COVID-19 pandemic hit last spring, lay leaders at St. Paul's United Church of Christ in Sellersville, Pa., wondered what to do about their 20th annual roast beef fundraiser. Without an in-person dinner, how were they going to raise funds to feed hungry local schoolkids?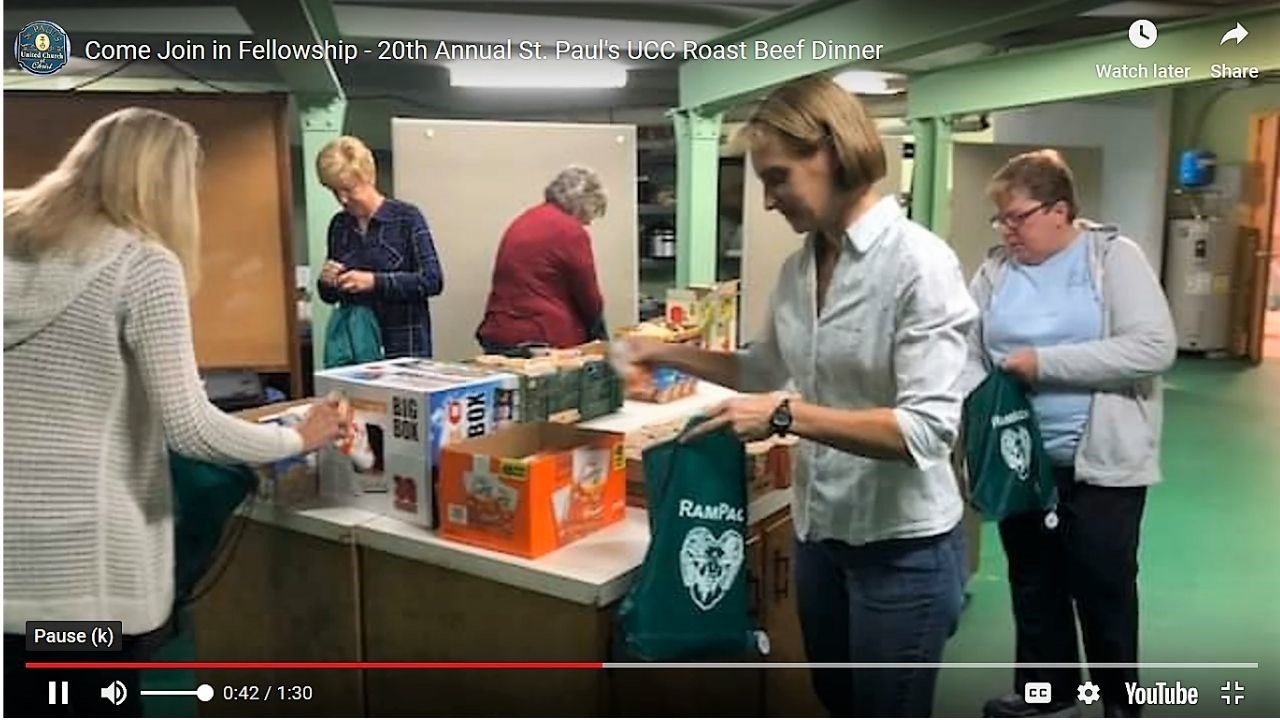 With a little encouragement from one of the UCC's generosity officers, a lot of planning and a few clever promotional videos, St. Paul's moved its "dinner" online – and wound up raising more money than in any previous year.
The usual pickled cabbage made from scratch wasn't part of it this time, but that didn't stop the church's members and friends from giving $1,942 – up from $1,500 in an average year – to provide weekend food to local elementary students who rely on federally funded school meals.
"We had a lot of fun generating the videos and making it happen," said Paul Koehler, chair of the Cultivating Generous Congregants team at St. Paul's, which welcomed donations for the online dinner instead of charging a ticket price. "One person donated $270. That never would have happened at our regular roast beef dinner."
Embracing generosity, promoting impact
Koehler attributes the event's success, in part, to a two-day Cultivating Generous Congregations seminar that he, the Rev. Trudy Irving, St. Paul's pastor, and two other members attended in January. Sponsored by the Pennsylvania Southeast Conference, led by the Lake Institute on Faith and Giving, and supported by the UCC's national Office of Philanthropy, Technology, Identity and Communication, it focused on creating "lasting cultural change" in matters of giving.
At St. Paul's, one result was a new committee name. "Instead of breathing life back into stewardship ministry team, which no one ever wants to be on or hear from, we became the Cultivating Generous Congregants team," Koehler said.
Another was publicizing the impact of the annual fundraiser. "The monies have always gone to in-house projects or outside mission work," Koehler said. "Because we had attended the CGC conference in January, the group of us came home and said we really should develop, beforehand, a need this would go to."
They chose Ram Packs, which gives weekend breakfasts, lunches and snacks each Friday to kids who rely on school meals. Started last year by a St. Paul's member in a pantry at the church, and named for the local high school sports mascot, it is funded ecumenically by contributions from eight local churches.
"We started out feeding 30 children at one elementary school," Koehler said. "After a few months, it grew to two schools and another church opened up a second pantry. And then we took on a third elementary school. So we finished the year feeding 90 children."
Creating an online dinner
St. Paul's was gearing up for the big summer dinner when COVID hit.
Koehler, talking to UCC Generosity Officer Andrew Warner in a phone call that was a follow-up to the seminar, explained his team's disappointment about having to cancel the fundraiser. Warner suggested going virtual – and the committee gathered a planning team of 11 people to figure out how.
Instead of an in-person dinner, they decided to sign people up for a number of "seatings" via Zoom. Participants would enjoy each other's company and celebrate the support of a good cause. No meal would be delivered or provided, but, as an option, people could feel free to enjoy dinner at home during the online fellowship time. The committee settled on $9 as a suggested donation, the cost of filling one Ram Pack for a weekend.
All of this was explained in promotional videos created by a committee member in advance, peppered with brief bits from old TV commercials and shows, including one with the line, "Where's the beef?" Posted at the St. Paul's website and pushed out via email, these supplemented other more traditional newsletter and bulletin announcements.
'Figure out what we would do differently'
Ultimately, the concept mostly worked, raising record donations and saving the dinner's typical $900 or $1,000 in costs. It cut down on the work needed, but also on the in-person impact of getting big numbers of people together for a common cause. A crew of 65 volunteers usually puts the meal on. It typically draws 225 guests.
The biggest disappointment, Koehler said, was that most donors chose not to take part in the virtual gathering. Out of eight available Zoom seatings, only one was filled. Among the 18 participants, he said, the conversation was good, complete with "icebreaker" questions and plenty of time to hang out. "We got to laugh with each other, kind of like you would at a table at a community dinner," he said.
Warner said the intrepid spirit at St. Paul's is an example of the creativity he's beginning to see across the UCC as congregations modify traditional fundraisers in a pandemic.
Around the country, CGC seminars, which are offered at the invitation of Conferences, are also adapting. Warner and Generosity Officer Andy DeBraber have been teaching online versions of CGC for the first time this summer in Wisconsin and Minnesota. "Instead of an intensive two days of classes, we're spread the learning and conversations out across the summer," Warner said.
At St. Paul's, the CGC team is already looking ahead. "The next step is to figure out what we would do differently," Koehler said. "In the fall we have a chicken pot pie dinner. That may be the opportunity to do it again."
---
Related News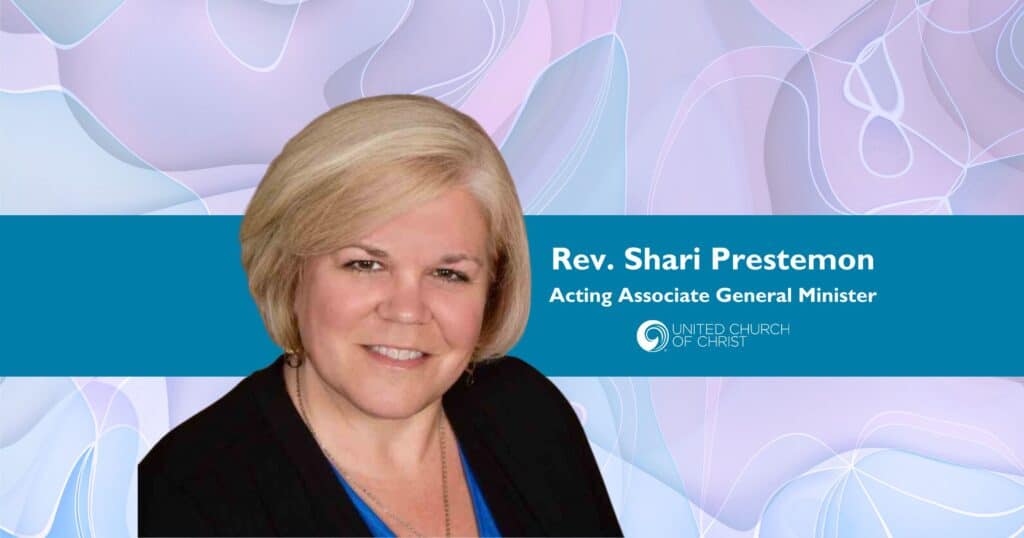 A new United Church of Christ national leader has been called. The UCC Board voted in a...
Read More