When You March, Expand Your Impact with Your Inner Artist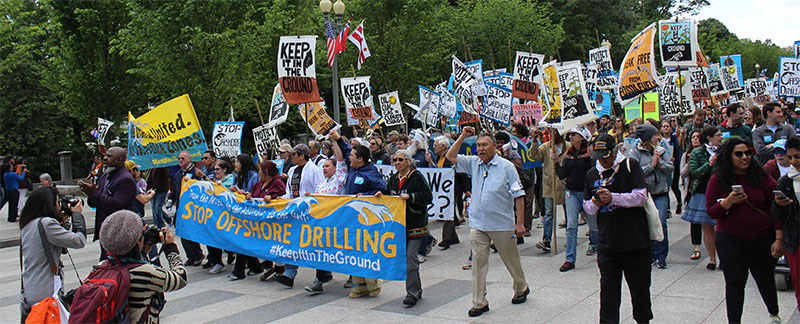 "If a bear poops in a forest and no one sees it, does that mean it didn't happen?" You know that old childhood joke — or maybe it's not a joke but just a kids' way of sneaking the scatological into prose?  Anyway, the truly superb recent 350 newsletter is full of good ideas about how to expand the impact of going to a rally or a march.  They advise strongly that we "document" it.  We know what that means.  It means that the unobserved is not really impactful.  People love to know what excites their friends.  People on your lists may all be environmentally friendly — but that doesn't mean they were all at the rally or the action.  Bombarding people with a thousand photos, especially if they are boring, doesn't help.  But getting your eye on — getting your inner artist outside — getting your observational powers in a groove — that helps us all find the meaning in our days of action.  The camera is your reflector on your action.  USE IT.
And thanks 350.0rg for those great pictures of iced cookies too.
---
Related News
One hundred and twenty-five years ago, the United States was in the throes of a most vibrant...
Read More