Interfaith Movement to End the Pandemic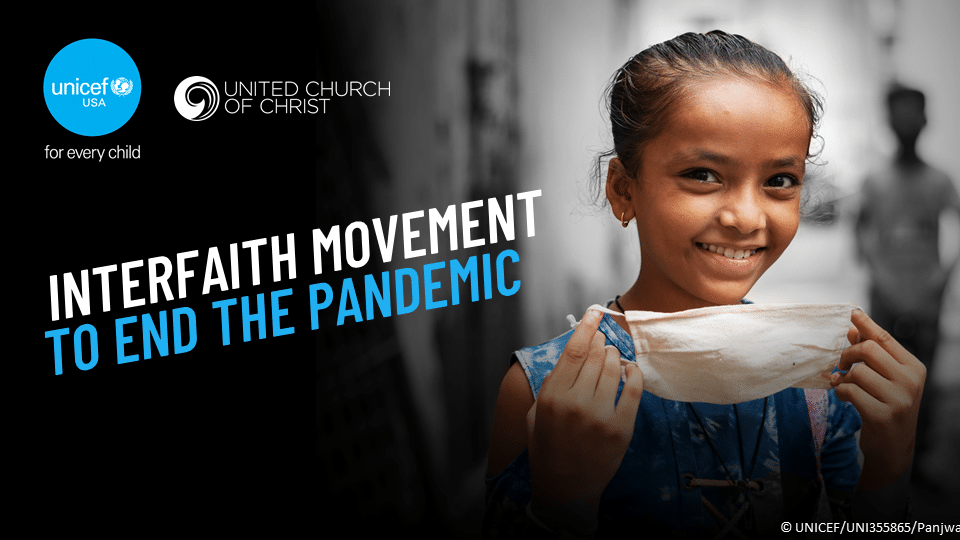 The UCC has joined with UNICEF (the United Nations Children's Fund) in their interfaith movement to End the Pandemic.
Stopping the spread of the coronavirus means making sure that people everywhere are protected. Since it began to spread around the globe in 2020, the coronavirus has killed more than 5.5 million people. Without access to vaccines, more people will die needlessly, and the virus will spread unchecked, mutating into potentially more dangerous variants like Delta and Omicron.
UNICEF is working with GAVI, the global vaccine alliance, to ensure the equitable distribution of 4.1 billion COVID-19 vaccine doses in 2022 worldwide as procurement lead for COVAX, the largest and fastest immunization campaign in history. UNICEF is also aiding the development of rapid diagnostics and treatments and helping countries strengthen their health systems, also critical in the ongoing fight against COVID-19.
The United Church of Christ is supporting UNICEF's effort to provide vaccines to countries that can't afford to purchase them or that don't have a robust vaccine delivery system. Everyone should be given the opportunity to be vaccinated against COVID-19 no matter where they live or how much money they have.
Take Action – Tell Congress to support global vaccination efforts led by UNICEF