Disaster Recovery Project Map*
The map indicates current disaster relief efforts happening in partnership with various organizations and United Church of Christ churches and conferences.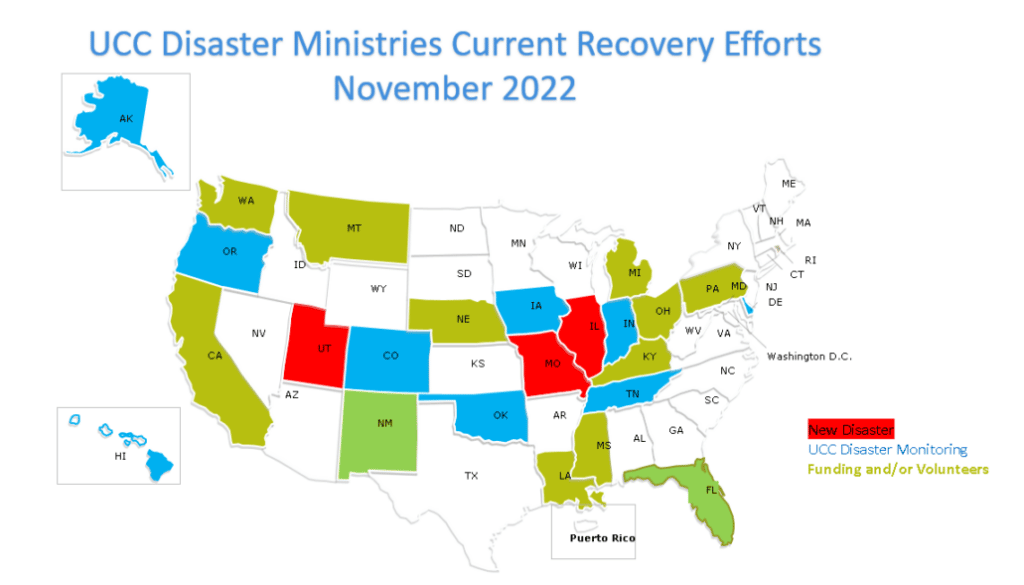 Current Efforts
California, Northern Counties
Fires, Flooding, Landslides

Colorado, Boulder
Fires

Florida, Lee County
Tornado

Louisiana, Multiple Counties
2021 Hurricane Ida

Mississippi, Hattisburg
Hurricanes, Flooding, Tornadoes

Oregon, Multiple Counties 5 LTRGs
Fires

Texas, Multiple Counties
2021 Winter Storms

Washington State
Flooding


Contact the Conference Disaster Minister associated to the region of a listed project to learn more about opportunities to help.
Questions?
For more information regarding Disaster Ministries contact Katie Howe (HoweK@ucc.org), UCC Minister for Disaster
Response.