World AIDS Day
Observed annually on December 1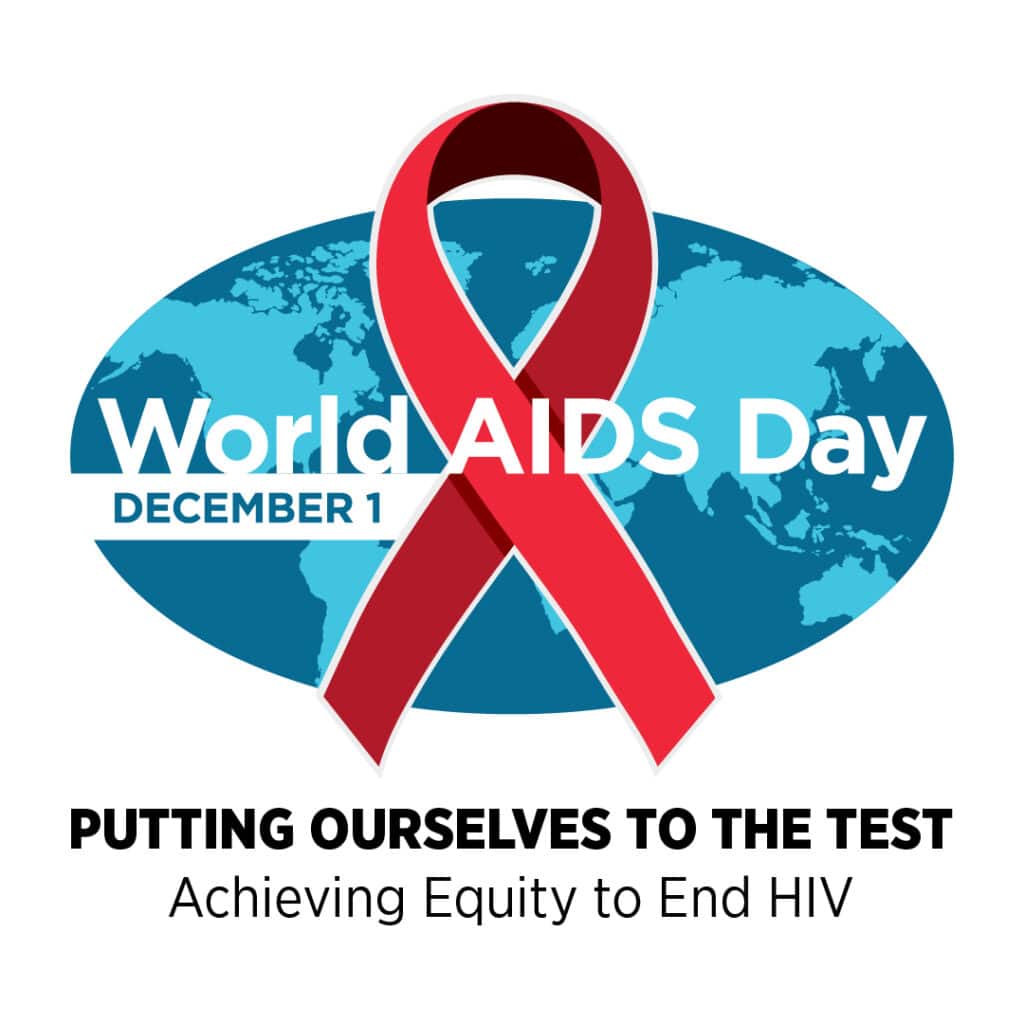 World AIDS Day 2022 Interfaith Service
Thursday, December 1, 1:00 pm Eastern U.S.
In-Person:
Church Center of the United Nations
777 United Nations Plaza, New York, New York 10017
Live Stream:
YouTube.com/@hivfaith
Facebook.com/ushivfaith
Visibility is the focal theme of the service, emphasizing the vital importance of seeing the marginalized within the marginalized of those living with HIV. The service will feature reflections from the marginalized within the HIV+ community- including Black women, long-term survivors, formerly incarcerated persons, persons of transgender or nonbinary experience, and other community members. Planning partners include leadership from the US Faith & AIDS Coalition, Samuel DeWitt Proctor Conference, HIV Vaccine Trials Network, and the Lutheran Office for World Community.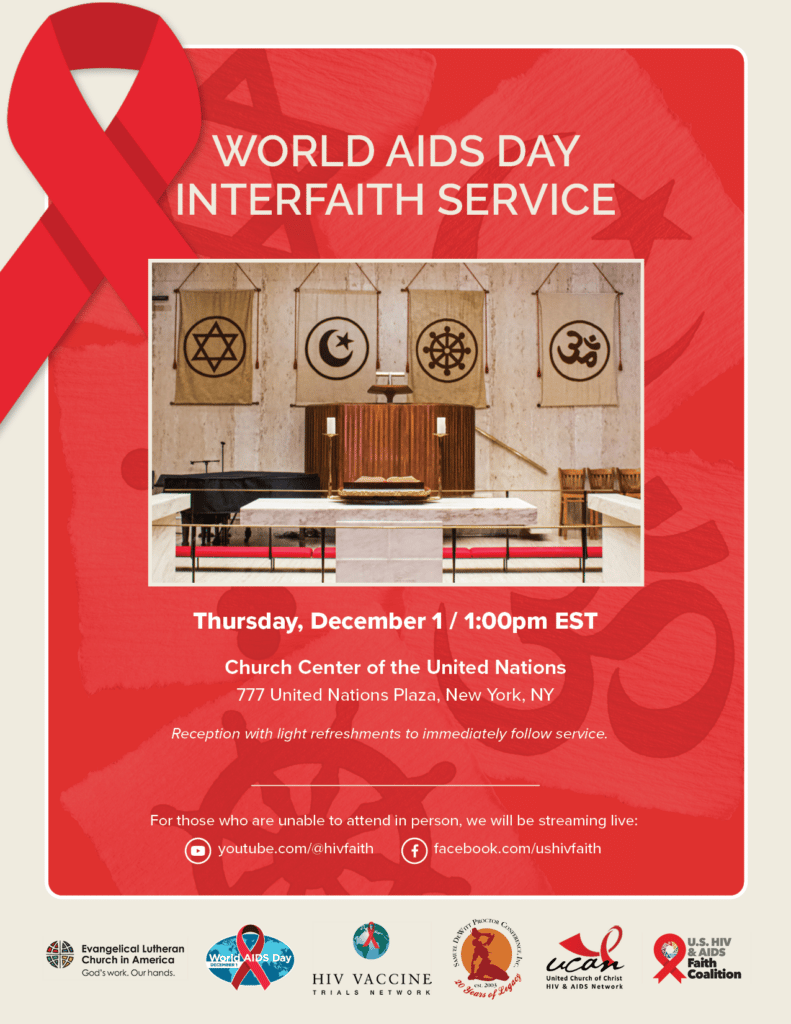 World AIDS Day 2022 Reflection:
To Achieve Equity and Justice We Must Be Visible
written by Kamal Fizazi
World AIDS Day 2022 Order of Prayer from the World Council of Churches