Welcoming New Neighbors, Creating New Friends, Providing Safe Spaces
An Update from UCC Refugee and Asylum Ministries – September 2019
Welcoming New Neighbors, Creating New Friends, Providing Safe Space for Those Escaping Violence        
PROTECTING REFUGEE RESETTLEMENT
"America Zeroes Out Refugees and Morality" – a sobering reflection from Rev. Jack Amick, Director of Global Migration for UMCOR
"The White House is seriously considering reducing the number of vetted refugees entering the U.S. each year to zero. This would cut off the last hope for many who have already been cleared and are in a pipeline for resettlement to the U.S. In addition to the naivety of thinking that any nation in the world can completely close itself off from the world's neediest people, such an action is inconsistent with American values and weakens our ability to affect change in the world." Read more
In addition to threatening to admit zero refugees in Fiscal Year 2020, the administration is also considering using an Executive Order to allow state and local jurisdictions to deny entry to refugees who have been approved for resettlement in the United States. The policy draft indicates that refugees will only be allowed to be resettled in areas where "the relevant state and local governments have consented to participate." This proposal is unlawful, likely a violation of the Constitution and blatantly discriminatory.
Two things you can do!
If you are *Business Leader* please sign this open letter in support of refugee resettlement by Monday September 9th
Get your state and local elected officials to sign this letter expressing their support for refugees in their communities!
Please down this new resource from Church World Service – What does your local refugee resettlement office need most? Look up the CWAS refugee resettlement office closest to you and find out what they're up to, who to talk to and what they need!
PROTECTING ASYLUM
"A voice is heard in Ramah, lamentation and bitter weeping. Rachel is weeping for her children; she refuses to be comforted for her children, because they are no more." Jeremiah 31:15
In an effort to try to frighten potentially new asylum seekers and punish those who are arriving at our border, beginning Oct. 22nd the administration wants to keep asylum-seeking and migrant children detained indefinitely. Currently, the Flores Settlement ensures that children are not held in DHS detention for more than 20 days, and outlines the conditions that must be met for children to be held in custody, as well as other guidelines on family detention. Nineteen states plus the District of Columbia have sued the Federal government over the new rule, with California Attorney General Xavier Becerra saying, "This new Trump rule callously puts at risk the safety and well-being of children. It undermines a decades-old agreement reached in court by the federal government to prevent the unlawful detention of immigrant children." See the UCC's statement with other religious organizations denouncing this attack on immigrant children here.
Is your church or a church you know providing care and accompaniment to asylum-seekers? We are trying to get an idea of how many of our churches are engaged in this work. Please email Amanda Sheldon at sheldona@ucc.org if you are or have been involved in providing "welcome" to asylum-seeking families in your community.
**A special thank you to all those churches and church members who took time to share their ministry along the border and provided Christian fellowship during my August 2018 trip to meet with shelters along the U.S.-Mexico border providing immediate care for asylum-seeking families. I was inspired by your presence as the hands and feet of Christ and am excited to share more with the larger church about your ministry.
---
Related News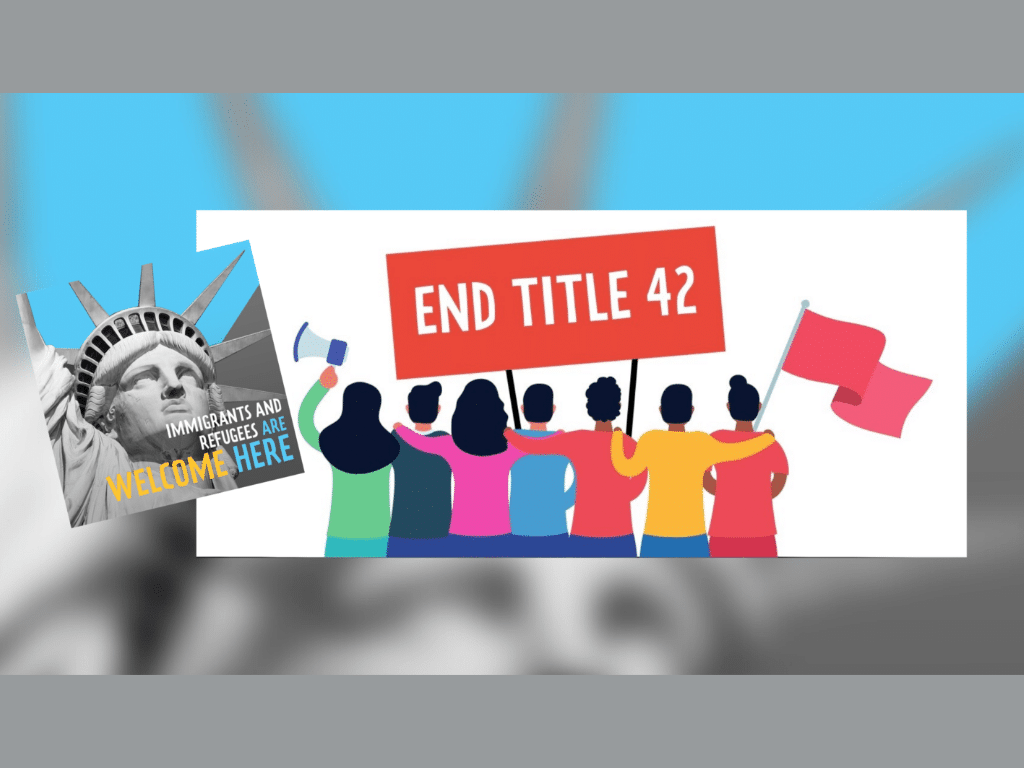 A federal court has overruled a policy that the U.S. has used to turn back hundreds of...
Read More