Webinar Library
Miss a conversation? Here you can find every recent program we've put on! You can use them to learn for yourself, to inspire conversations in your community and congregation, or to share with those whom you know will be interested in the content.
Click a series below to learn more and view upcoming episodes.
---
Resisting Apartheid: Promoting Justice and Planting Olive Trees
In 2021 and 2022, major human rights organizations such as B'Tselem, Human Rights Watch, and Amnesty International have documented and named Israeli practices and policies as Apartheid.
Palestinians, including some Disciples and UCC partners such as the Joint Advocacy Initiative of the Palestinian YMCA and YWCA, have been speaking in these terms, for much longer.
As more and more institutions and people are identifying Israeli practices and policies as apartheid, what does it look like on the ground, and why is it important for the global church community to speak about the legal and ethical aspects in these terms?
Mr. Nidal Abu Zuluf, Director of the Joint Advocacy Initiative, will share about how Israeli policies are consistent with the international legal definition of the crime of apartheid, the ways that Palestinians are affected on a daily basis, and how you can support creative Palestinian non-violent resistance to those policies.
June 2, 2022
---
---
World Refugee Day Ecumenical Worship Service
June 20 is World Refugee Day.
UCC Refugee and Migration Ministries, in collaboration with the Presbyterian Church USA, the Mennonite Central Committee, and the Disciples of Christ, will host a live, ecumenical online worship service on June 1, 2:00 PM Eastern.
We'll make the recording and related resources available to local congregations to share on June 20 or another day of their choice.
This service will include litanies, prayers, and reflections on global mass migration and bring us together to inspire in us a faithful and loving response.
---
---
Repairing the Breach: Climate Justice, Land, Debt and Reparations
In preparation for Earth Day, come learn the link between climate Justice, land, debt, and reparations.
We will examine the challenges faced by our global partners AND the innovative ways they are tackling them.
April 13, 2022
---
---
Celebrating 100 Years with Back Bay Mission
Join the executive director of the UCC's historic Back Bay Mission for a celebration of 100 years of service "making good trouble" in Biloxi, Mississippi.
Back Bay is known for hosting up to 800 volunteers a year to repair homes, serve the unsheltered, and create positive systemic change in a highly diverse coastal city.
Back Bay is the only UCC imprint in the state of Mississippi, and holds a distinction as the #1 destination for UCC "Partners in Service" volunteers.
Come to learn, celebrate, and participate as Rev. Elena Larssen, UCC Minister for Volunteer Engagement, interviews Ms. Sara Smith, 'Home at Last' Case Manager to unsheltered people, and Rev. James Pennington, Executive Director, about the history and future of this beloved humanitarian and activist institution as it enters its second decade of ministry.
---
---
Volunteer Ministries Celebrates National Volunteer Month
Volunteer Ministries Celebrates National Volunteer Month: Stories, Tips, and Ideas to Honor and Inspire the Volunteers in Your Church
Churches run on volunteer power…but current conditions make volunteering harder.
-What can the UCC spaces do to support the essential role of volunteers?
-What do volunteers do in the wider church?
This event is for people who are interested in volunteer service and people who work with volunteers.
– Hear stories from full-time deployed Partners In Service about the meaning of volunteer service in their faith and lives.
– Learn ways to lead and encourage a volunteer community from the Milwaukee General Synod Volunteer Coordinator.
– Get some ideas for celebrating the volunteers in your congregation before the program year concludes.
With Rev. Elena Larssen (Minister for Volunteer Engagement) this event is a chance to learn about the historic Volunteer Ministries of the UCC and reflect on volunteer opportunities that may be calling you to service, while picking up some inspiration for volunteerism in your congregation.
---
---
The Politics of Persecution: Middle Eastern Christians in an Age of Empire
Christians in the Middle East are the proud descendants of the first followers of Jesus, continuing in the traditions of Christian churches, some of which date back to the early centuries of Christianity. Despite their status as numerical minorities, and living through a variety of difficult circumstances, they persist in their presence and offer a vibrant witness to their faith. Discussion about them has become highly politicized, to their detriment.
The Rev. Dr. Mitri Raheb is the founder and President of the Diyar Consortium, which includes Dar al-Kalima University, partners of the Christian Church (Disciples of Christ) and United Church of Christ through Global Ministries. Rev. Raheb is a Palestinian Lutheran pastor and thinker from Bethlehem, preeminent contextual theologian, and author of more than forty books, including The Politics of Persecution: Middle Eastern Christians in an Age of Empire."
Join us to hear Rev. Raheb speak about his newest book, which addresses the situation of Christians in the Middle East, and discuss it with him. He will present a less-familiar narrative about Christians in the Middle East, challenging us to reconsider how we think about our siblings in faith. Rev. Raheb's book is available through Baylor University Press (https://bit.ly/3tLsYZY), and we strongly encourage you to find a copy and read it before the webinar so you can engage with Rev. Raheb in the discussion.
---
---
Global HOPE Blue Christmas Worship
Join us for a virtual worship service with Team Global HOPE at UCC National Ministries for a Blue Christmas worship service. Blue Christmas services traditionally provide space for those who don't feel so "merry and bright" during the holiday season.
This service seeks to recognize and stand in solidarity with the experiences of those aggrieved or displaced by disaster or forced migration in 2021. We remember that we are called to stand in solidarity with the captive and the oppressed, and work together with God's guidance to create a just world for all. UCC clergy and choirs engaged in humanitarian ministries across the denomination will be providing reflective liturgy, music, and preaching during this event.
We will be celebrating communion together virtually so please have something to eat and drink ready. It can be whatever you have on hand, not necessarily bread and juice. This event will be recorded for later availability or use in local Blue Christmas events.
---
---
World Communion Sunday Worship
Join us the Wednesday before World Communion Sunday as we celebrate and worship together.
The first Sunday of October has become a time when Christians in every culture break bread and pour the cup to remember and affirm Christ as the Head of the Church. On that day, we remember that we are part of the whole body of believers.
Whether shared in a grand cathedral, a mud hut, outside on a hilltop, in a meetinghouse, or in a storefront, Christians celebrate the communion liturgy in as many ways as there are congregations.
We will be celebrating communion together virtually so please have something to eat and drink ready. It can be whatever you have on hand, not necessarily bread and juice.
September 29, 2021
---
---
Reflections on Mission in the Time of COVID
Join mission co-workers serving around the world as they reflect about their call, serving during the pandemic, and what mission means to them as they live and work with global partners.
Andrew Larsen, serving with the UCCP in the Philippines, Kahala Cannon, serving with the Council of Churches of Swaziland in eSwatini, Nishan and Maria Bakalian both serving with the Union of Armenian Evangelical Churches in the Near East in Lebanon, will be in conversation with Cathy Nichols, Executive for Mission Personnel.
RESOURCES: Nishan Bakalian's mission co-worker profile: https://www.globalministries.org/peop…
Maria Bakalian's mission co-worker profile: https://www.globalministries.org/peop…
Kahala Cannon's mission co-worker profile: https://www.globalministries.org/peop…
Andrew Larsen's mission co-worker profile: https://www.globalministries.org/peop…
More information about mission co-workers: https://www.globalministries.org/miss…
September 15, 2021
---
---
Thursdays in Black: Toward a World Without Rape and Violence
Globally, 1 in 3 women experiences physical or sexual violence by an intimate partner in their lifetime, according to data from the World Health Organization. Such violence can increase during public health crises like the COVID-19 pandemic. We all have a responsibility to speak out against violence, to ensure that everyone is safe from rape and violence in homes, schools, work, streets – in all places in our societies.
Join us as we learn about the Thursdays in Black campaign and ways in which we, as faith communities, can help to end gender-based violence in local and global settings.
RESOURCES:
UCC Resolutions on Sexual and Gender-Based Violence
RAINN (Rape, Abuse & Incest National Network)
World Council of Churches Thursdays in Black
UCC Action Alert on Re-authorization of the Violence Against Women Act
US Helplines: National Domestic Violence Hotline – 1-800-799-SAFE
LGBT National Help Center – 1-888-843-4564
Trans Lifeline – 1-877-565-8860
September 1, 2021
---
---
Together in Hope: A Journey through Southern Asia
Join Brande Crosby, Global Ministries Communications Associate, at the premiere of a 37-minute travel documentary, "A Story from Southern Asia", on her encounters with people and their initiatives for change. To make connections between continents for Global Ministries' Southern Asia Initiative, Brande traveled to India, Sri Lanka, Bangladesh, and Indonesia in 2019, and captured stories and images of people engaged with the challenges of human trafficking and forced migration, caste discrimination, religious and ethnic conflicts, and climate change.
Nearly two years since then, these partners now find themselves in circumstances more complex and challenging on account of Covid 19. Deenabandhu Manchala, Southern Asia Executive, will reflect on what these challenges mean to the churches there and here, and to our journey of hope together.
RESOURCES:
Southern Asia Initiative Giving Opportunities
---
---
---
The Middle East in Transition, and the Future and Role of its Christians
The countries of the Middle East region continue to experience major social, political, and economic shifts with uncertain outcomes. What is sure is that the people of the region have been impacted in significant–and even tragic–ways. The Christians and churches of the region have not been exempt from these shifts. What is their future? What has been their role in responding to needs, and what will their role be in what is to come?
Join us to hear from the General Secretary of the Middle East Council of Churches, Dr. Michel Abs, as he offers his insight into the context and his vision for the place of Christians in the future.
This webinar is presented in collaboration with the Middle East mission offices of the following ecumenical partners: the Anglican Church of Canada, Church World Service, The Episcopal Church, the Evangelical Lutheran Church in America, the Presbyterian Church (USA), the Reformed Church in America, the United Methodist Church, and the United Church of Canada.
RESOURCES:
Global Ministries News- MECC renews its call to lift the occupation of the Palestinian people
UCC and Disciples statement on the current situation in Israel/Palestine
Global Ministries action alert on U.S. military funding to Israel
MECC pamphlet on Christian Zionism
Global Ministries Middle East and Europe Resources, including on Christian Zionism
---
---
State of Global Racial Justice
Racism, xenophobia, and all forms of discrimination are on the rise globally. Afrophobia refers to a range of negative attitudes and feelings towards black people or people of African descent around the world. It is a perceived fear and hatred of the cultures and peoples of Africa and the African diaspora. Casteism is prejudice or antagonism directed against someone of a different caste. These are global problems diminishing the human rights of the world's population. Join us for a conversation on the state of racism and discrimination globally.
RESOURCES
World Communion of Reformed Churches
August 31, 2021
---
---
Spiritualities and Powers
The spiritualities of colonized peoples survived and are being recovered by new generations. The project of decolonizing Christianity and dismantling Empire is one that must confront the realities of spiritualities that give life and flourish in spite of past and present oppression. How are these surviving and contributing to resilience and justice?
---
---
---
---
Journey to the Waters: A Service of Remembrance and Healing
The International Day of Remembrance of the Victims of Slavery and the Transatlantic Slave Trade is one of few days that honors the memory of the millions whose lives were interrupted and disrupted by the Transatlantic Slave Trade. This service will create space for the honoring of many whose names are unknown, individuals who were not funeralized or ritualized. The service is designed as a time for lament as we remember the resilience, courage, resistance, ingenuity, and rebellion of Africans who were brought forcefully into the Americas. Through song, dance, poetry, and prayers – we will remember.
In recalling the memories of those who have passed on, there is the acknowledgment that the atrocities of 400 years of movement of Africans into the Americas abroad ships designed to move people as chattel. These memories compel us to ensure that we eradicate the legacies of the enslavement of Africans that continues to manifest as racism, Afrophobia, and other forms of discrimination.
The service gathers the international and interfaith communities to honor the dead, to pray for healing, to celebrate the joy of African descendant people, and to affirm the commitment to eliminate the legacy of injustices that linger. The waters are healing. The waters are an essential part of human life. The waters hold the bodies and memory of the dead. We journey to the waters to remember and to heal.
RESOURCES:
Worship music arranged and sung by Rev. Dr. Glen Thomas Rideout, Unitarian Universalist Association
"barely breathing" by Rev. Dr. Karen Georgia Thompson and Keon Heywood and Poem "rivers of Babylon" by Rev. Dr. Karen Georgia Thompson
Dance of the Water (bomba) performed by Rev. Everdith Landrau Give to these ministries

---
---
---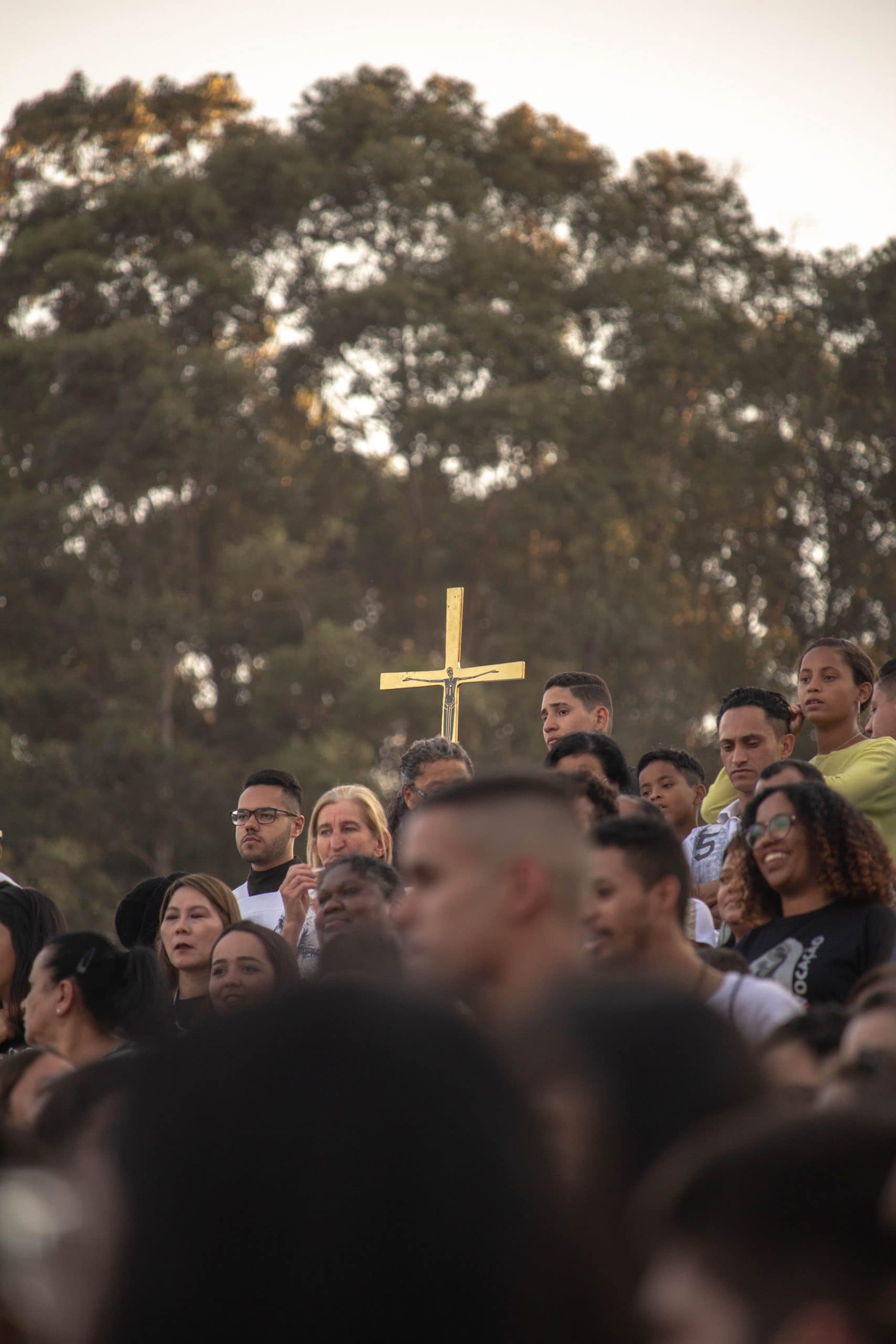 Need more worship resources?
Worship Ways are original liturgies written in English and in Spanish by United Church of Christ pastors, based on readings from the Revised Common Lectionary. Look for Sunday, festival and special UCC worship services, organized by seasons of the Church Year.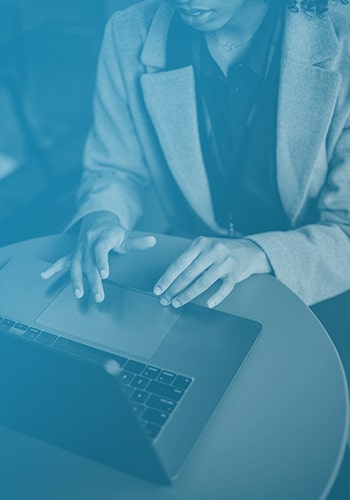 Support UCC Webinars
Covid-19 has kept us apart for so long. We miss you too! We look forward to seeing you in person again when we are all safe. Be sure to check out ucc.org/events for those in-person events!