Webinar Library
Miss a conversation? Here you can find every recent program we've put on! You can use them to learn for yourself, to inspire conversations in your community and congregation, or to share with those whom you know will be interested in the content.
Click a series below to learn more and view upcoming episodes.
---
What is the Doctrine of Discovery?
In their own voices, First Nations Indigenous People will discuss the destructiveness of the Doctrine of Discovery on their peoples in what is presently known as the Americas and the Caribbean.
January 4, 2022
---
---
Shifting Focus: Youth Ministry in 2020 and Beyond
UCC pastors from a variety of settings discuss how this year in particular has greatly shifted the needs and expectations of those engaged in youth ministry. Join us to learn more and ask questions you have about the new needs and expectations of youth ministry.
Featuring:
Rev. Jill Olds
Rev. Trayce Potter
Leea Allen, Min. of Faith and Justice
Todd Atkins-Whitley, Pastor of Danville Church
---
---
Building Church Differently: A Conversation with CBLF
Join Rev. Dr. Patrick Duggan and Rev. Susan Mitchell in a conversation convened by Rev. Dr. Chris Davies about Building Church Differently, CB&LF's new brand for webinars and consulting services in 2020, where creativity and innovation calls us into a different way of sharing Gospel.
UCC Church Building and Loan Fund (CBLF) has been a leader in mission and ministry, and their continued work to help congregations align their ministries with their communities is even more essential these days. Bring your questions, your curiosity, and your willingness to listen to the Spirit in Building Church Differently.
---
---
Strengthening the Bonds Between Us
The UCC Musicians Association is a national organization of clergy, musicians and laity, inspiring, educating, and nurturing those who minister through music and the arts. Join board members as they offer ideas to strengthen the bonds between clergy and musicians, our congregations and the global community during this time of isolation. They will address the challenges of planning worship, learning new technology, and the vital need for collegial support and professional development to equip and sustain us.
---
---
Your Backstage Pass: How We Do Digital Events and Measure Impact
Join the Center for Analytics, Research & Development, and Data and the Tech Team of our webinars to learn HOW we are pulling them off! We've compiled the best practices documents, we're navigating Zoom and other digital platforms and all of their updates, and we're STILL learning as we go. We'll reveal HOW we make the magic happen behind the scenes and invite your questions along the way.
Featuring: The Innovativeness of the Rev. Phiwa Langeni
The Off-Camera Wisdom of Taylor Russell
The Social Media and Tech Savviness of Laurel Steinetz
The Brilliance of Backstage Manager Jennifer White
Minister of Chat and Community Support Anissa Glaser-Bacon
Hosted by the Merry-Making Rev. Dr. Chris Davies.
---
---
Exploring the UCC Statistical Profile: Our Stories and Identity Told Numerically
If you've ever wondered about general trends in the UCC or even how your local church fares in relation to others, you'll want to attend this presentation of the latest UCC Statistical Profile produced by the Center for Analytics, Research & Development, and Data (CARDD). Whether statistics entice joy or not, this webinar will have a balanced approach to the numbers and some of the stories behind them.
Join CARDD Director Dr. Erica Dollhopf and Ambassador for Innovation and Engagement Rev. Phiwa Langeni as they highlight this insight-filled document.
October 9, 2021
---
---
Suppressed Screening
Over the years it has taken many forms, but voter suppression has existed since the nation's founding. The landmark 1965 Voting Rights Act was a significant step forward in addressing voter suppression and protecting the right to vote for all Americans.
In a 2013 Supreme Court decision, key provisions of the Voting Rights Act were gutted. Within hours of the decision, many states imposed severe restrictions on voting rights. "Suppressed: The Fight to Vote" is a documentary by Robert Greenwald that weaves together personal stories from voters across the state of Georgia to reveal the widespread voter suppression in the 2018 midterm election.
Join with Director of the UCC Washington DC Office, Sandy Sorensen and UCC International Policy Advocate, Katie Adams for this screening of Suppressed. The screening will conclude with an action plan for viewers to protect voting rights in the 2020 elections.
Watch the trailer for Suppressed: https://youtu.be/CJZkxJKPyAE
RESOURCES:
Threshold Moments: A Ritual for Voting https://www.ucc.org/threshold_moments…
Our Faith Our Vote https://www.ucc.org/ourfaithourvote
Civic Action Center https://p2a.co/zv3KyiE
Election Protection Hotline 866-OUR-VOTE (1-866-687-8683)
---
---
SANKOFA: Reaching Back & Stepping Up
Join Rev. Traci Blackmon for a conversation with Rev. Dr. Allan Boesak & Rev. Dr. Curtiss DeYoung, co-authors of the book: Radical Reconciliation: Beyond Political Pietism and Christian Quietism. (Maryknoll: Orbis. https://www.orbisbooks.com/radical-re…)
Featuring:
Rev. Dr. Allan Boesak South African United Reform Church pastor, liberation theologian, anti-apartheid activist, and former chairman of the Western Cape region of the African National Congress (ANC)
Rev. Dr. Curtiss DeYoung Chief Executive Officer of the Minnesota Council of Churches and an ordained minister of The Church of God. He has also served as the Executive Director of Community Renewal Society in Chicago
Rev. Traci D. Blackmon Associate General Minister of Justice & Local Church Ministries for The United Church of Christ and Senior Pastor of Christ The King United Church of Christ in Florissant, MO.
RESOURCES: Becoming Like Creoles: Living and Leading at the Intersections of Injustice, Culture, and Religion: https://www.fortresspress.com/store/p…
Children of the Waters of Meribah: Black Theology, the Miriamic Tradition, and the Challenges of 21st Century Empire." (Cascade: 2019) https://wipfandstock.com/children-of-…
Radical Reconciliation: Beyond Political Pietism and Christian Quietism: https://www.orbisbooks.com/radical-re…
---
---
Building Bridges of Faith Across Political Divides
In a time when our nation is becoming increasingly more socially, politically, and spiritually divided, what does our faith require of us?
Join Rev. Robert L. Schenck, Rev. Traci Blackmon and Rev. Dr. John C. Dorhauer for this timely conversation.
---
---
Supporting Your Pastor So They Can Support You
Pastoral Relations Committees are a key way for a congregation to support a healthy relationship between pastor and congregants. It also increases the effectiveness of the church's ministry. These confidential, supportive, caring and honest groups promote healthy communication; they express care for pastors in all seasons of shared ministry. Join a conversation with pastors and church leaders to explore how these communities of trust can help enhance your church's ministry in a pandemic and beyond.
---
---
Organize the Church: Voter Registration, Education, and Mobilization
Join us for this engaging conversation about electoral politics and the role the church is called to play to ensure every voice is heard. This webinar continues the OUR FAITH/OUR VOTE 2020 Series as we journey toward elections. Featuring Leah Daughtry, Stacey Abrams and Traci Blackmon, as well as Director of the UCC's DC Office, Sandy Sorenson.
October 8, 2021
---
---
No Justice No Peace: Youth & Young Adult Racial Justice Rally
The United Church of Christ actively believes that youth and young adults are vital to the church and society and to that end, we are dedicated to creating leadership development opportunities, resources, events and programs for those from ranging from sixth grade through their mid-30s.
Youth and young adults within the United Church of Christ are gathering virtually with special guests to host a rally around the topic of Race Relations & Justice as a starting place for future engagement and leadership development opportunities. We have been hearing from our young people who have said this is a priority. They are interested in dialogue with each other across racial barriers and leaders about their experience(s), steps to create a just world for all and addressing the unrest we see around racism, the abuse of power by some uniformed officers and the helplessness many are feeling regardless of age, race or gender.
This rally is geared to hearing from people of color, but it is important that our white allies of all ages be present to hear as well. This rally, in conjunction with part two to be held on July 30th, provides immediate actions as well as the development of a long-term strategy to engage dismantling racism.
October 6, 2021
---
---
A Conversation with Rev. Dr. Wilda C. Gafney, Ph.D.: A Women's Lectionary for the Whole Church
The Rev. Dr. Wil Gafney is a scholar, pastor, preacher and activist. She is the Right Rev. Sam B. Hulsey Professor of Hebrew Bible at Brite Divinity School in Ft. Worth, TX. Dr. Gafney is also an Episcopal priest and remains a member of the historic African Episcopal Church of St. Thomas in Philadelphia, PA. She is the author of Womanist Midrash: A Reintroduction to Women of the Torah and of the Throne, a commentary on Nahum, Habakkuk, and Zephaniah in the Wisdom series; Daughters of Miriam: Women Prophets in Ancient Israel; and co-editor of The Peoples' Bible and The Peoples' Companion to the Bible. She is the author of A Women's Lectionary for the Whole Church and translator of its biblical selections. Please join us for this important conversation with Dr. Gafney about her latest groundbreaking work: A Women's Lectionary for the Whole Church.
September 28, 2021
---
---
UCC Justice and Local Church Ministry Grants – 101
Justice and Local Church Ministries of the United Church of Christ has decided to take a bold step in creating a common application that streamlines our granting process.
The hope and goal is to ensure granting is made easier for congregations in the United Church of Christ as we honor the intentions for funding for seven funding areas.
Come and learn about the new application process, application deadlines, and types of congregational grants available from JLCM grants for 2021-2022 cycle.
September 21, 2021
---
---
2022 Midterm Elections Ahead: The Fight for Voting Rights
In states across the country, efforts are underway to significantly erode voting rights. Join us to learn more about these threats, and what steps are being taken at the federal level to address them.
You'll leave with a better understanding of the state of democracy in the U.S. and, more importantly, some concrete actions you can take to protect your and your neighbor's vote.
---
---
---
The Power of Boundaries
Boundaries are necessary and are shaped by our lived experience. Whether we set boundaries for our personal limits or for the ways we engage with our work and world, they can be difficult to set and maintain. How have these recent months, when we've moved online and have constant access, affected our boundaries? And how do we shape and hold boundaries that enable us to be as present as possible with each other and with the world? Join Rev. Dr. Chris Davies, Rev. Tara Barber, and Eleta Wright, MSW, member of Liberation UCC in Seattle to talk about the Power of Boundaries.
RESOURCES:
A Sure Foundation: Resources for the Relationship between Pastors and Congregations
September 1, 2021
---
---
How to NOT Add an Unintended Legal Battle to your Church's Worries
Join United Church of Christ's General Counsel Heather Kimmel and Rev. Dr. Chris Davies of Faith INFO for a conversation about all the questions we've been collectively asked over the past few months and beyond. If you're into bylaws, if you're into copyright questions, if you need general information about some of the caveats of the time and the opportunities to gather with legal, safe, and compassionate community via church, this is the webinar for you.
RESOURCES:
YouTube Copyright & Fair use Policies
CCLI — Christian Copyright Licensing International
August 30, 2021
---
---
Revolutionary Love: A Conversation between Rev. Traci Blackmon and Valarie Kaur
As a nation, we are experiencing our own awakening right now. We are in the midst of an uprising for Black lives the world has never seen. Millions of us are flooding the streets, risking our lives, to call for justice since George Floyd's public lynching. Millions more are rising up in solidarity. Revolutionary love is when you are brave enough to see no stranger.
This uprising is possible because of movement leaders who have been in the labor for decades — now joined by newly inaugurated activists – and the many generations of freedom fighters, of ancestors that came before us.
In her new book "See No Stranger," Valarie Kaur uses stories of police brutality and corruption, prison abolition and national protest movements to illustrate the power of Revolutionary Love as a force for justice.
Join Valarie Kaur and Rev. Traci Blackmon for a conversation about Revolutionary Love, and how we can live into this awakening as people of faith.
August 27, 2021
---
---
How to Fundraise in a time of COVID
How to Fundraise in a Time of COVID19: "In these uncertain times…" "As we approach another week which has lasted a year…" "We pray that you are well," "In this unprecedented time…" "When we find stability again…" And other phrases have been at the forefront of our collective communications. And we still are committed to raising money for the causes and entities which carry out the work we are aligned with.
Listen alongside the panelists Rev. Starsky Wilson, President & C.E.O. of the Deaconess Foundation, Dr. Susan Thistlethwaite, President Emerita, Professor Emerita of Chicago Theological Seminary, and Ms. Jaqueline Owen, Development Strategist of the United Church of Christ, National Setting, as they discuss the challenges and opportunities for fundraising and making money work towards the greater vision of God.
---
---
Creating Space for Innovation
Join Rev. Dr. John C. Dorhauer and Rev. Dr. Chris Davies in a conversation about creating space for innovation in the United Church of Christ. John brings forward suggestions and skills for helping to make meaning and draw from the wisdom of what you already know, to pivot towards what is needed, right now, in your context. Watch with a willingness to listen, and with a playful spirit!
RESOURCES:
Innovation and Inspiration: What's New in the UCC?!
---
---
The Urgency of NOW
Now is the time to push beyond public protest to systemic change. Join with Bishop William Barber & Rev. Dr. Liz Theoharis, co-chairs of the Poor People's Campaign, and Rev. Sandy Sorenson, Director of Public Policy and Advocacy for the National Setting, to talk about a moral agenda for Election 2020.
---
---
Leading Small and Rural Churches
Representation of rural church matters. Rural churches need to be heard.
As Covid-19 spreads throughout the country and globally, what are the challenges and opportunities facing rural/small congregations? How does one lead a rural/small congregation during a global pandemic? How are pastoral leaders from rural/small able to respond to the needs of their congregations and communities?
Listen and learn from rural/small church UCC pastoral leaders who are answering the call to lead in a time such as this.
---
---
The Science of Return
Come and listen to a panel of experts about the Science of returning to church. What should we be attentive to? What do we need to know? How can we gather together again, safely? We are answering questions, listening to what our panelists are learning and thinking about in terms of how to return safely to gathering again in worship.
August 26, 2021
---
---
Digital Pastoring: Content and Connection
A conversation between Rev. Blackmon and Rev. Courtney Clayton Jenkins.
Church isn't just the building or the worship. And yet worship is so important! How are we engaging the pastoring of people with digital worship and beyond, in COVID times?
---
---
Come to the (digital) Table: A conversation on Communion, online
Join us to talk about communion, digitally. With theologians Cheryl Lindsay, Claudio Carvalhaes, Sue Blain and Bob Gross, we will discuss the sacrament of communion, implications and opportunities of communion online, and end with a ritual where there is space for you to join; no matter if you partake, or not.
---
---
---
Pastoring in a Pandemic: Conversation between Bishop Flunder and Rev. Blackmon
Rev. Traci Blackmon will speak with Bishop Yvette Flunder, who continues to be a part of the spiritual response to the HIV/AIDS crisis.
Listen to wisdom leaders in the United Church of Christ, and the Fellowship of Affirming Ministries discuss pastoring through a pandemic.
Rev. Traci D. Blackmon is the Associate General Minister of Justice & Local Church Ministries for The United Church of Christ and Senior Pastor of Christ The King United Church of Christ in Florissant, MO.
Bishop Yvette A. Flunder serves as the Senior Pastor of City of Refuge UCC, and as the Presiding Bishop of The Fellowship of Affirming Ministries. She is a Senior Fellow at Auburn Theological Seminary, and a board member at Starr King School of the Ministry, and DEMOS. She is a graduate of Pacific School of Religion (MA) and San Francisco Theological Seminary (D.Min). Author of and contributor to several books and publications addressing the affirmation of those most marginalized by religion and society.
August 24, 2021
---
---
Faithfully making YOU and YOUR VOTE count in the time of COVID
The 2020 elections and the 2020 census may seem like far away concerns as we all struggle with the significant challenges related to the COVID-19 pandemic. There are pressing and immediate daily needs that rightfully absorb our attention – keeping ourselves and our families safe, caring for children as schools are closed, paying bills in a time of economic uncertainty, caring for loved ones who are ill, seeking health care services and many more. Yet these immediate concerns are directly connected to the elections and the census. Learn more about why the 2020 elections and the 2020 Census are as important as ever in the midst of this pandemic and what you can do to make a difference.
---
---
Mind the Gap
Description: In this four part-series, we will address the need for economic justice. Over the next four months, we will explore Motherhood, Working and Wage Justice, Debt, and Health Equity.
May 4, 2021
---
---
Getting Ready, Getting Rooted Part 1
In part II, of Getting Ready, Getting Rooted – Thursdays For the Soul, General Synod Worship Director (Rev. Tracy Howe), planning team members, liturgists, artists, and others will look at the formation and how the spiritual journey and sub-themes of the General Synod worship services were developed. Featuring sneak peeks of original music commissioned for General Synod as well as other art and cultural offerings!
April 22, 2021
---
---
The State of Global Refugees, Migrant and Asylum
The world currently has a crisis as people are on the move for a variety of reasons. Learning about the push and pull of migration, increases the ability to be advocates for changes and policies, with the changes in administration.
Join this conversation for an update on the ways in which communities of faith are involved in addressing the issues facing refugees, migrants, and asylum seekers and the ways in which churches are resettling these families and individuals.
April 6, 2021
---
---
---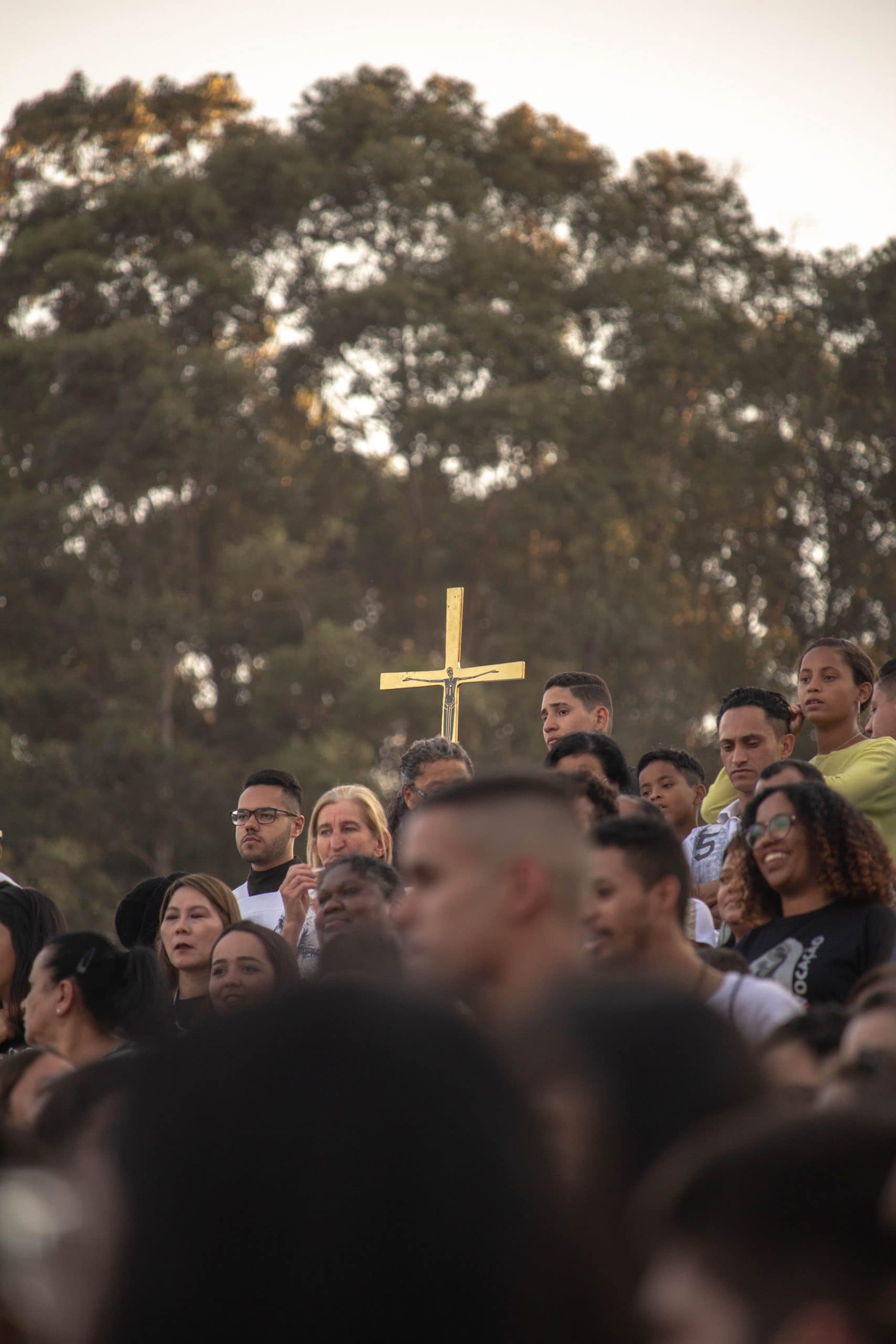 Need more worship resources?
Worship Ways are original liturgies written in English and in Spanish by United Church of Christ pastors, based on readings from the Revised Common Lectionary. Look for Sunday, festival and special UCC worship services, organized by seasons of the Church Year.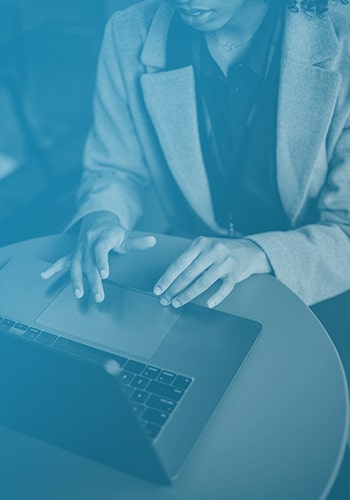 Support UCC Webinars
Covid-19 has kept us apart for so long. We miss you too! We look forward to seeing you in person again when we are all safe. Be sure to check out ucc.org/events for those in-person events!