Watch: Trans Day of Remembrance vigil holds space, calls for solidarity
To mark Transgender Day of Remembrance (TDOR), the United Church of Christ hosted a vigil Nov. 20 to collectively hold space for remembering the names of trans siblings — those known and unknown — who have been lost to violence.
The special online service was hosted by the UCC Gender and Sexuality Justice Ministries (GSJM), which also released a new toolkit in conjunction with the vigil.
The toolkit, "Communal Care of Trans & Non-Binary Siblings," was highlighted at the vigil's end as a guide for ongoing care and hope. This is the first toolkit in a series to launch in 2024 as part of GSJM's "Love is Louder: Love Your Neighbor OUT LOUD" initiative and is available for free download on the GSJM page here.
"Remembering those who we have lost is a part of our liturgical practice as people of faith, and for queer siblings — especially trans siblings — TDOR serves as a practice of remembering and standing with one another in grief," said Rachael Ward, team leader for GSJM. "It's especially critical, following this year's highest anti-trans legislation, to show up in solidarity and in presence for trans siblings."
'You shall live'
Carmarion D. Anderson-Harvey, who is the Alabama state director for the Human Rights Campaign's Project One America initiative, evoked this significance as guest preacher for the vigil.
"We who are a marginalized community, within a marginalized community — you understand," she said. "I want you to be able to hear the word of the Lord, that you shall live. As breath did come into us, and we will live, and we will continue with our visibility, and to stand on our own two feet."
Anderson-Harvey also currently serves as the South Region coordinator for TransSaints of The Fellowship of Affirming Ministries (TFAM).
Ryan Cassata, a transgender musical artist and activist, offered music for the vigil. Cassata performed while names scrolled across the screen.
Also in observance of TDOR, the Council of Conference Ministers of the UCC released a letter lamenting for and confessing to harm caused to trans and nonbinary youth and adults, and pledged a commitment to action and solidarity. This letter was read aloud during the service by several Conference Ministers: Rev. Kim Wood of the Southeast Conference, Rev. Mary Nelson of the Missouri Mid-South Conference and Rev. Tyler Connoley of the Central Pacific Conference.
The full vigil can be watched here.
---
Content on ucc.org is copyrighted by the National Setting of the United Church of Christ and may be only shared according to the guidelines outlined here.
---
Related News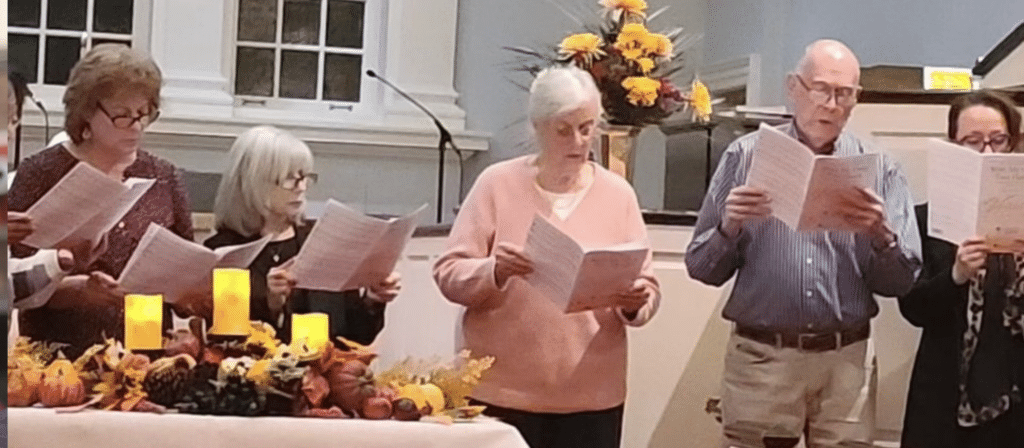 Many United Church of Christ congregations across the country participated in interfaith...
Read More