Washington church hit with hate speech, vandalism, gains ecumenical support
First Congregational United Church of Christ, nested in the town of Colville, Wash., is being surrounded this week with support and affirmation from ecumenical friends. The church, the target of vandalism and hate speech three times in the last month must now discern how and if the congregation is to continue claiming "a progressive Christian voice in town," said the pastor, the Rev. James CastroLang.
Colville is a town of about 6,000 residents that sits in the Northeast corner of Washington State. It's a conservative county, CastroLang explains, and a poor one as well. First Congregational, with about 50 members, is the "only progressive church in town, aside from a Unitarian church that meets off and on," said the church's pastor of six years. "There are a number of progressives at the nearby Lutheran church, but as a whole they're not as progressive as we are."
The first incident was a handwritten hate-mail note sent a month ago to both First Congregational and St. Paul Lutheran Church, containing "Old Testament-like" references about God destroying them for their beliefs. Then, two weeks ago another episode, as CastroLang was meeting with the church's moderator. "Her husband was outside, and a man was approaching him and began shouting, 'You go to this abortion-loving, [gay] church?'" CastroLang said. "The whole the altercation didn't last long, but it was a nasty moment."
The most recent incident occurred on Oct. 19. "Someone came by and they put tape on the two-sided sign we have in front of the building, so that it read 'United Church of Lies' and 'United Church of Satan,'" CastroLang said.
Since then, First Congregational has received encouragement from members of St. Paul and those from another nearby UCC congregation that came to worship with them on Sunday, Oct. 25.
The congregation has reported all three incidents to local police.
"It scares people because you never know if something will escalate," said CastroLang, who spent time talking about the issue during worship, and preaching on how to react when confronted with adversity. "This last Sunday, the president of the local ministerial association came to the church and offered support. As a progressive church, when we are the minority, we have to decide if we are ready to claim our identity of who we are and where we stand."
Listen to an audio recording of CastroLang's remarks and sermon from Sunday here.
---
Related News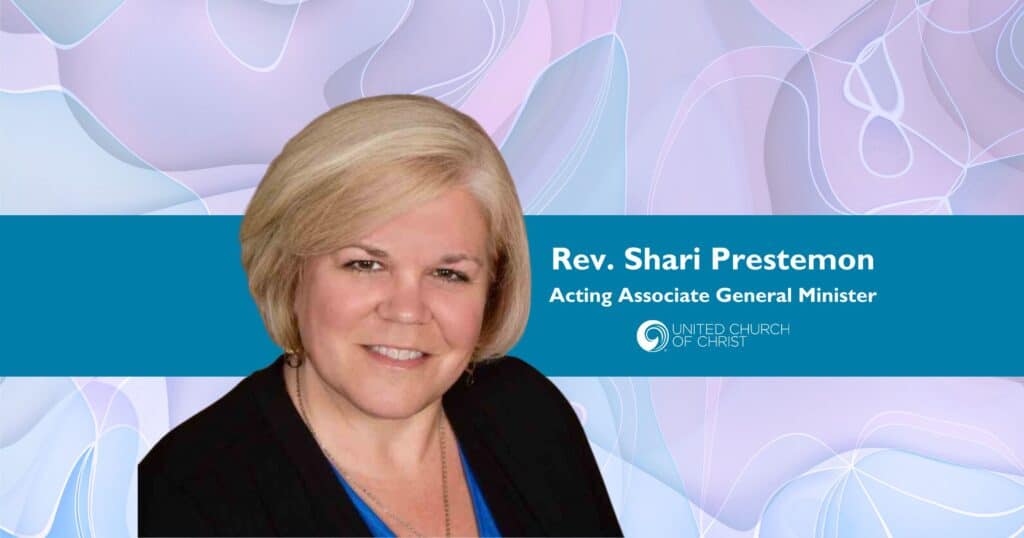 A new United Church of Christ national leader has been called. The UCC Board voted in a...
Read More