Voting rights advocates don't let protestors shout them down at Jan 6. vigil in Phoenix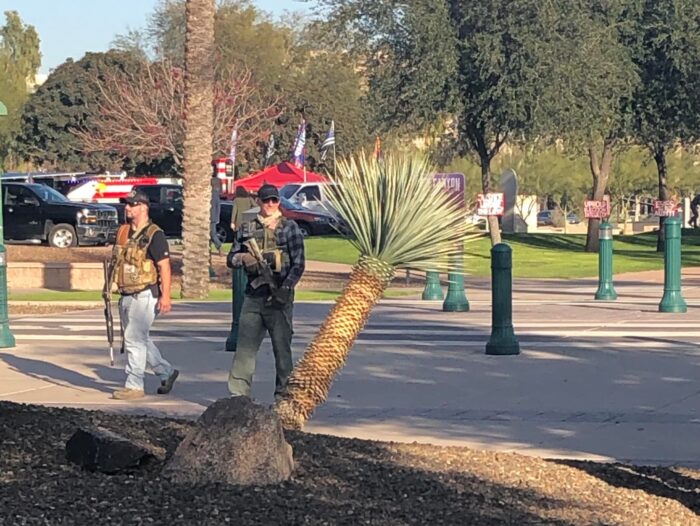 Love and compassion stood up to anger and aggression at an Arizona Peace at the Polls vigil on Jan. 6.
As a crowd gathered in Phoenix on the Capitol Mall to remember the 2021 insurrection at the U.S. Capitol and advocate for voting rights, an opposing group of about a dozen tried to shout them down.
United Church of Christ Southwest Conference Minister Bill Lyons was one of several interfaith leaders bringing a message of justice and peace — that others tried to interrupt with chants and screams.
'Put that down'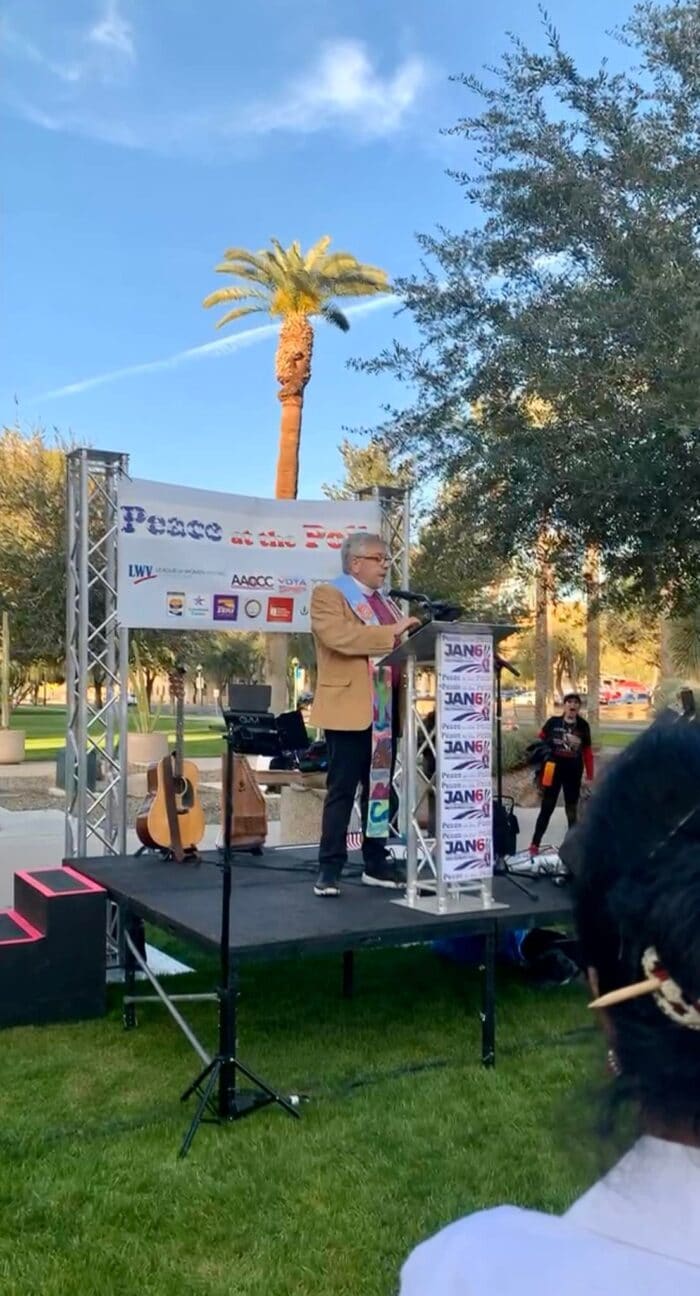 "I watched 70-year-old-plus veterans and grandmas with stern faces form a human wall between insurrection supporters and the stage from which we were speaking," said Lyons said. "I witnessed one of those grandmas tell a Trump supporter disrupting the vigil with profanities screamed through his bull horn, 'You need to put that down and grow up,' while she gently put her hand on top the device and guided it to his side."
The peaceful push-back mirrored the message of the religious leaders, who said that people of faith must come together to ensure democratic protections for all Americans.
"For those who led an insurrection of violence on January the sixth, we counter with the resurrection of nonviolence," said Pastor Warren Stewart, Sr., of First Institutional Baptist Church of Phoenix. "For those who led an insurrection of division on January the sixth, we counter with the resurrection of the vision of democracy."
Mufti Didmar Faja, imām of the United Islamic Center of Arizona, spoke of the importance of opposing violence and conflict.
"The only thing that can keep this country going, this society flourishing, is the peace that needs to be among the people of this country," he said.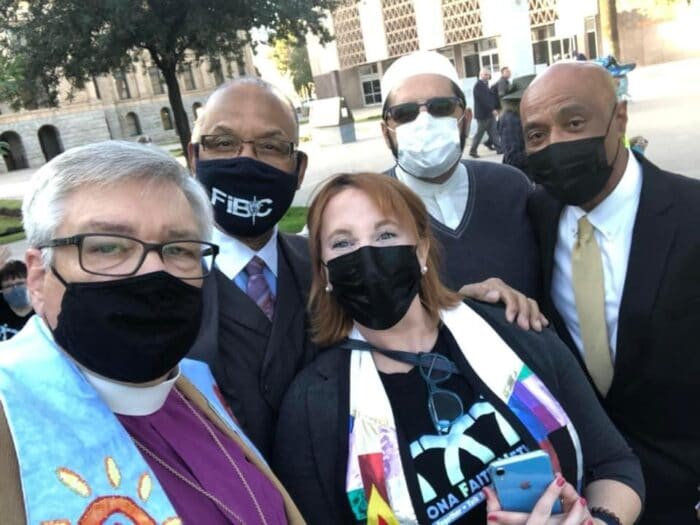 Message of peace, hope
The event outside the Arizona Capitol was one of more than 300 "Vigils for Democracy" held around the country, a call to action to keep an assault on U.S. democracy from happening again.
Fred Yamashita, executive director of the Arizona AFL-CIO, called on lawmakers to pass the John Lewis Voting Rights Advancement Act and other voter protections.
"We cannot allow the violence that took place on Jan. 6 to become a normalized part of the American political process," he said.
"I was moved to tears by the words of my ecumenical and interfaith colleagues as we shared a call for peace and a message of hope so tight it could only have been written by One Author," Lyons said. "I am hopeful, grateful and affirmed by the words of Ezekiel 2:4-8 as we fulfill God's call into the struggle for justice and peace."

---
Related News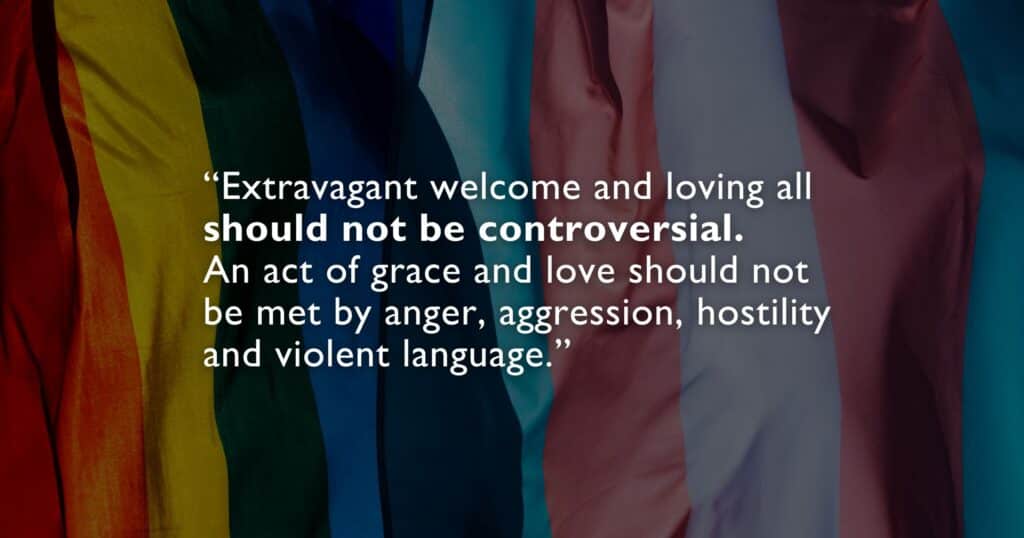 The United Church of Christ National Officers and the Conference Minister of the South Central...
Read More