Volunteers, hosts at UCC's new Harvey recovery site share skills, hugs, prayers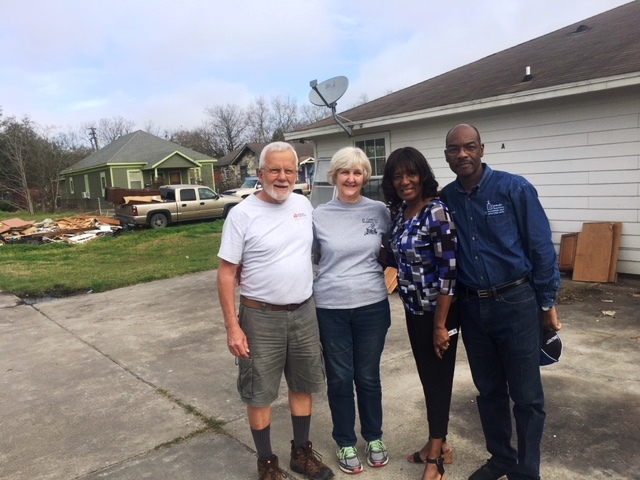 Bill and Ellen Matten and the Rev. Dr. Rhonda & Rev. Matt Hopson in Port Arthur, Texas, outside the fourplex that is being rebuilt and repaired by UCC Disaster Ministries volunteers 
Serving on a disaster recovery work team involves much more than painting or putting up drywall, as important as that can be. It's also very much about building relationships.
That is evident at the United Church of Christ Disaster Ministries' new worksite in Port Arthur, Texas, which is now receiving volunteers from across the country.
"We bring our tools, dollars and skills, but not just those. We also bring love, hugs and the oil of human kindness," said Bill Matten of Boalsburg, Pa. He and his wife Ellen, UCC Penn Central Conference Disaster Coordinators, spent February in Port Arthur as UCC Partners in Service, helping ready the local worksite for volunteers.
Three volunteer work teams have reported for duty since then, with a fourth scheduled to arrive March 18. The groups are hammering and scraping, plastering and painting, restoring 17 low- to middle-income affordable rental properties swamped by two to four feet of water as Hurricane Harvey drenched southeastern Texas last August.
The rental housing is managed by the nonprofit Southeast Texas Community Development Corporation ("SETCDC"). Founded in 1993 by a member of Plymouth Congregational UCC in Beaumont, SETCDC has its offices at the church, and co-pastors, the Revs. Matt and Rhonda Hopson, serve as president and board member, respectively.
"As the volunteers restore the properties, they are helping bring individuals and families to sustainability," Matt Hopson said. "Their hearts are being touched by our story, and many have been in contact since they finished their week of service and returned home."
Volunteers at the UCC's Port Arthur worksite get immersed in a community with a rich history and deep Christian faith. "We've never been prayed over as much as during our month in Port Arthur," Matten said. "A prayer circle formed around every obstacle, setback and discouragement."
As a further part of their extravagant welcome, SETCDC and Plymouth Congregational have lavished birthday cupcakes, Valentine's Day roses and farewell barbeques on their guests.
Hurricane Harvey is tied with Hurricane Katrina as the costliest tropical cyclone on record, killing at least 88 and inflicting an estimated $125 billion in damage.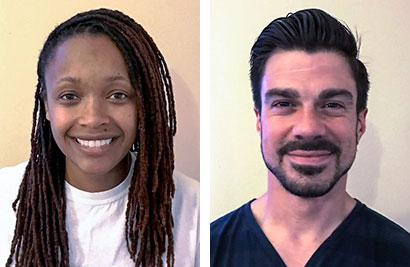 UCC Disaster Ministries reached out quickly after Harvey to Gulf Coast pastors. Working with the UCC's South Central Conference, UCC Disaster Ministries hired a Houston couple – the Rev. Joshua Lawrence and Amariee Collins – to coordinate the UCC's Harvey recovery for two years.
The denomination helped recruit work teams for "muck and gut" and rebuilding sites in Louisiana and in Houston and Clear Lake, Texas, then turned to Port Arthur's struggles and SETCDC's needs.
Hurricane Harvey put 75 percent of Port Arthur under water, Matt Hopson said. The city has yet to get all of its Harvey debris picked up, and many homes still need to be cleaned out.
"Opening a recovery site in Port Arthur fits the UCC's commitment to care for historically underserved communities," said UCC Disaster Ministries Executive Zach Wolgemuth. Once a beacon of commerce, Port Arthur is now in precarious condition after years of economic recession and job outsourcing.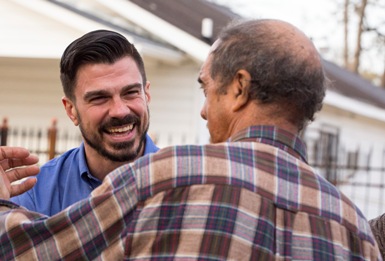 $80,000 from UCC Disaster Ministries is helping pay for construction materials and to hire Matt's brother Herman Hopson, a retired carpenter, as a temporary site construction manager. The UCC's Penn Northeast Conference has loaned two tool trailers to the rebuilding effort, and retired UCC pastor the Rev. Paul Longstreth of Houston is lending his time and talents as volunteer coordinator.
Once the 17 units are restored, SETCDC hopes to continue the work to add to its stock of safe, affordable housing in Port Arthur, Hopson said. Conversations and plans with UCC Disaster Ministries are already underway for the second phase of the response.
Joshua Lawrence, the UCC's Harvey recovery co-coordinator, added, "We will soon convene Port Arthur community leaders for a presentation on long-term recovery, including a spiritual care piece. And we will continue to help SETCDC expand its mission."
Become a disaster recovery volunteer, or support the effort through gifts to the UCC's Emergency USA Fund.
---
Related News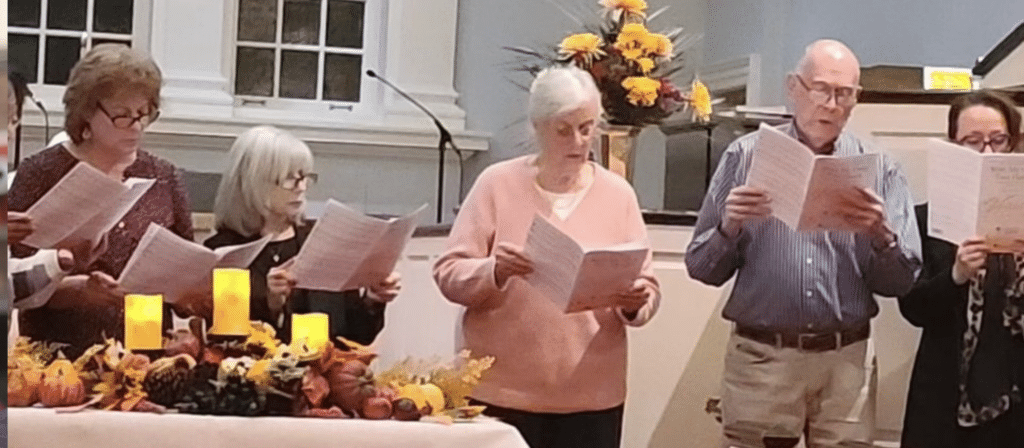 Many United Church of Christ congregations across the country participated in interfaith...
Read More