Volunteering Ten Years After Katrina
"10 years later, Deerfield pastor still helping Hurricane Katrina victims"
By Sheryl DeVore, Pioneer Press
Chicago Tribune @2015
Ten years after Hurricane Katrina struck the Gulf Coast, the Rev. Roger Dart of Deerfield continues to return to New Orleans to help residents rebuild their homes and their lives.
In fact, Dart, a Waukegan High School graduate, his wife, Harriet and other volunteers from Illinois — including Marjorie Flowers of Chicago — will go to New Orleans in October to continue the work they started a decade ago with congregations from throughout the country.
Hurricane Katrina ravaged Louisiana, Mississippi and Alabama in late August 2005, displacing many residents from their homes after flooding and high winds caused nearly irreparable damage.
"It may take another 10 years to completely rebuild," said Dart, the 80-year-old associate pastor at Congregational Church of Deerfield.
Joan Garner, a friend he met in New Orleans, agreed. When Katrina hit, she was trapped on an expressway, and her house suffered extensive damage.
"There are whole sections of town that are still wiped out," said Garner, 37, adding that many, including her, suffer from post-traumatic stress disorder.
Dart, a member of the Deerfield church since 1967, recalls watching the news when Hurricane Katrina hit, and responding to a call from a seminary in Chicago he was attending that needed volunteers to join a group from Rockford to go to Laurel, Miss., to help the community.
"There was flooding, they had trees all over the place down on the ground, through houses," said Dart, who could only offer pastoral care at that point. "We were just being with them, just listening. The biggest thing was how surprised they were by the ferocity and the damage that was done. The town was just torn up all around them. Many were still in shock. They were saying they didn't' how they would get their balance back."
Local churches organized to set up food kitchens and collect clothing, he said. Dart helped set up a temporary free clinic and two volunteer physicians tended to the sick.
"There were people who had prescription drug medications lost or damaged," he said.
After several weeks, Dart returned to Deerfield — but he knew much more needed to be done.
"The losses were so overwhelming, there was no way it could be done without additional hands," he said.
He returned in about a year with several other local residents to help. For nearly six years, he managed groups of volunteers to help the people of New Orleans.
Volunteers learned quickly of their hidden abilities, he said.
"The people who went down didn't have building skills, they weren't union carpenters, but they learned they could do more than they thought," he said. "Women were putting up 3/8-inch dry wall, using a battery-powered screw driver and putting down flooring."
Flowers said Dart inspired her to return again and again over the years to help the people of New Orleans.
"I am just so grateful that Roger accepted the responsibility of coordinating these trips down there," Flowers said, adding she attended the Deerfield church ceremony when Dart was installed as a pastor.
Flower said she realize she "didn't' want to just send money."
"I wanted to go on and really work and get my hands dirty and just go and see the devastation. What I found out is that the media did not prepare me for the devastation. It was so heart-breaking to see all those houses trashed, to see how many people [had to be] rescued and how many didn't make it," she said.
Flowers said she spent nearly a year in New Orleans working on rebuilding homes.
"I wanted to see it from beginning to end," she said.
Dart said he made it a priority to get to know some of the people he was helping. In fact, Garner said Dart became a mentor to her.
She and her father, John Garner, had evacuated their New Orleans home before Hurricane Katrina hit. At one point, they were stranded on a highway for about 36 hours. She recalls walking and swimming through water to get to a family trapped in their home.
She helped get the children out safely after another volunteer created a flotation device for them by knocking out an interior door.
"I began to realize the problem was more massive than I thought. I could help some people, but I was not going to be able to help everybody. Some people were afraid and didn't want to get into the water. Others were getting in and out or the water to help. It was dangerous," she said. "There was gas in the water and electrical lines hanging down."
Then she returned home to find a tree through her roof and extensive damage inside. Volunteers helped her repair the roof and interior, she said.
"It's incredible that people came to help," she said. "You'd see groups of people at different locations and working on different houses and churches. If it wasn't for the volunteer work force, the recovery would not exist. It certainly changed people's lives.
"Katrina was a tragedy, but because of Katrina I met Roger," she said.
Garner said whenever Dart comes to New Orleans, they spend time together.
"He's a vibrant 80-year-old," she said. "He has inspired me."
And she is pleased, she said, that he, Flowers and others recognize the city of New Orleans "still needs help."
---
Related News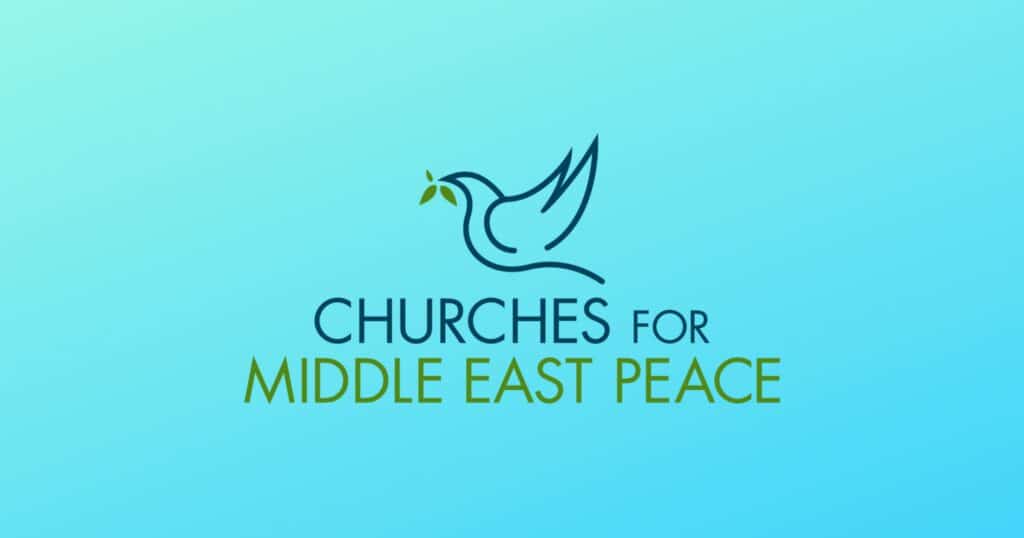 The following statement was issued Dec. 2 by Churches for Middle East Peace (CMEP), of which...
Read More