Voices at DC immigration rally speak up, speak out against family separations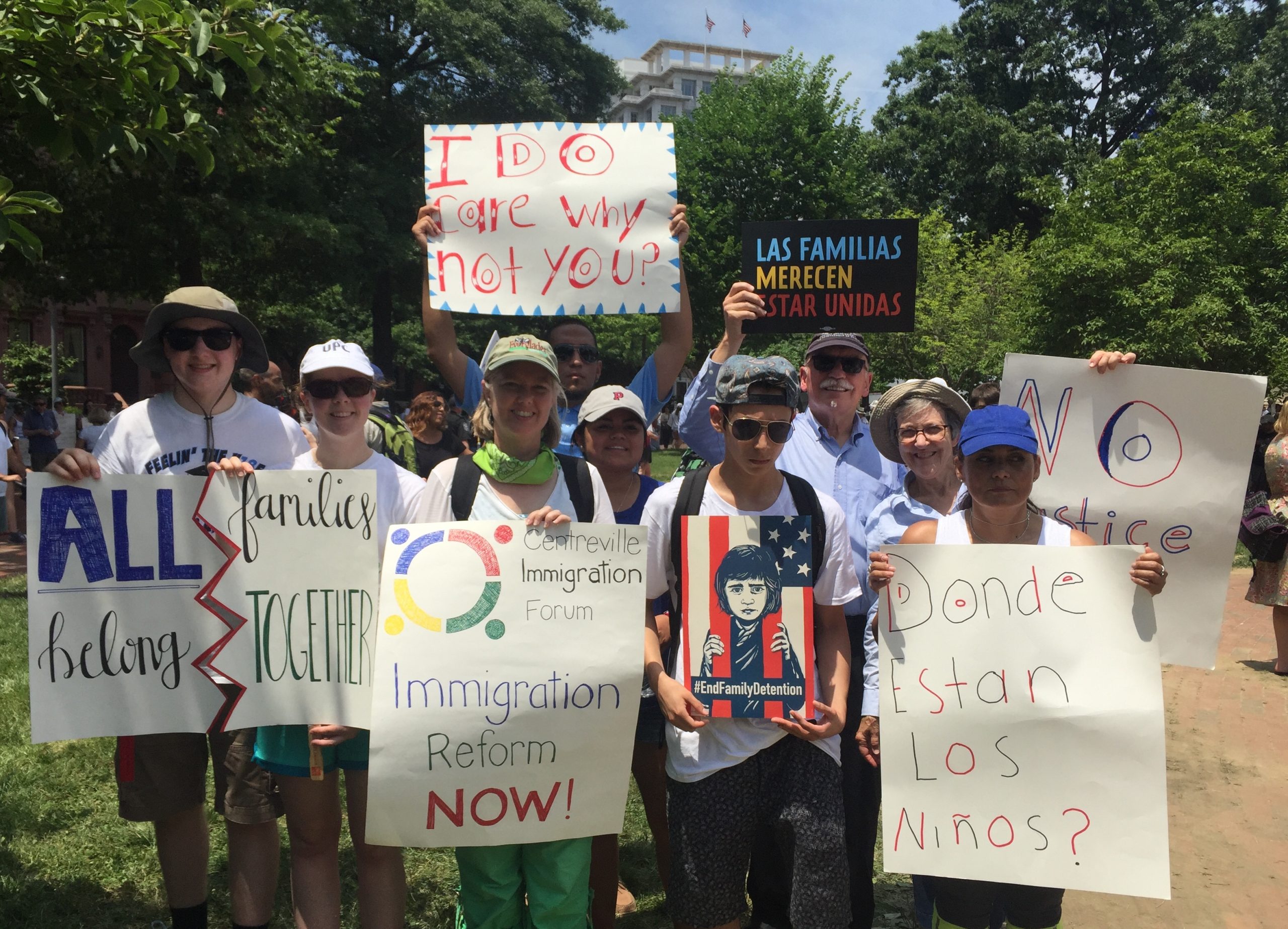 People across America, young and old, lifted up their voices at more than 700 marches and rallies on June 30, calling for change in the government immigration policies, and the immediate reunion of migrant families separated at the border.
Our group got off a crowded Metro car in Washington, D.C., and paused at the nearest "Families Belong Together" site, where there were about 100 chairs for persons with many kinds of disabilities, in front of a Jumbotron that displayed the main stage in a park across from the White House. "We have to be here," someone said. "We know what it is to be left out."
Signs and speeches throughout the day underscored the same message. A 75-year-old Holocaust survivor described her years separated from parents and family, living in an underground pit with her mouth taped shut for safety. "This memory never leaves me," she said. "No one should face this trauma. Never again! Never again…" The crowd joined her chant.
A survivor of a U.S.-Japanese internment camp in the United States during World War II described the 3 weeks he was separated from his mother. Although he was too small to remember, he said his mother never got over the fear and anxiety of that time.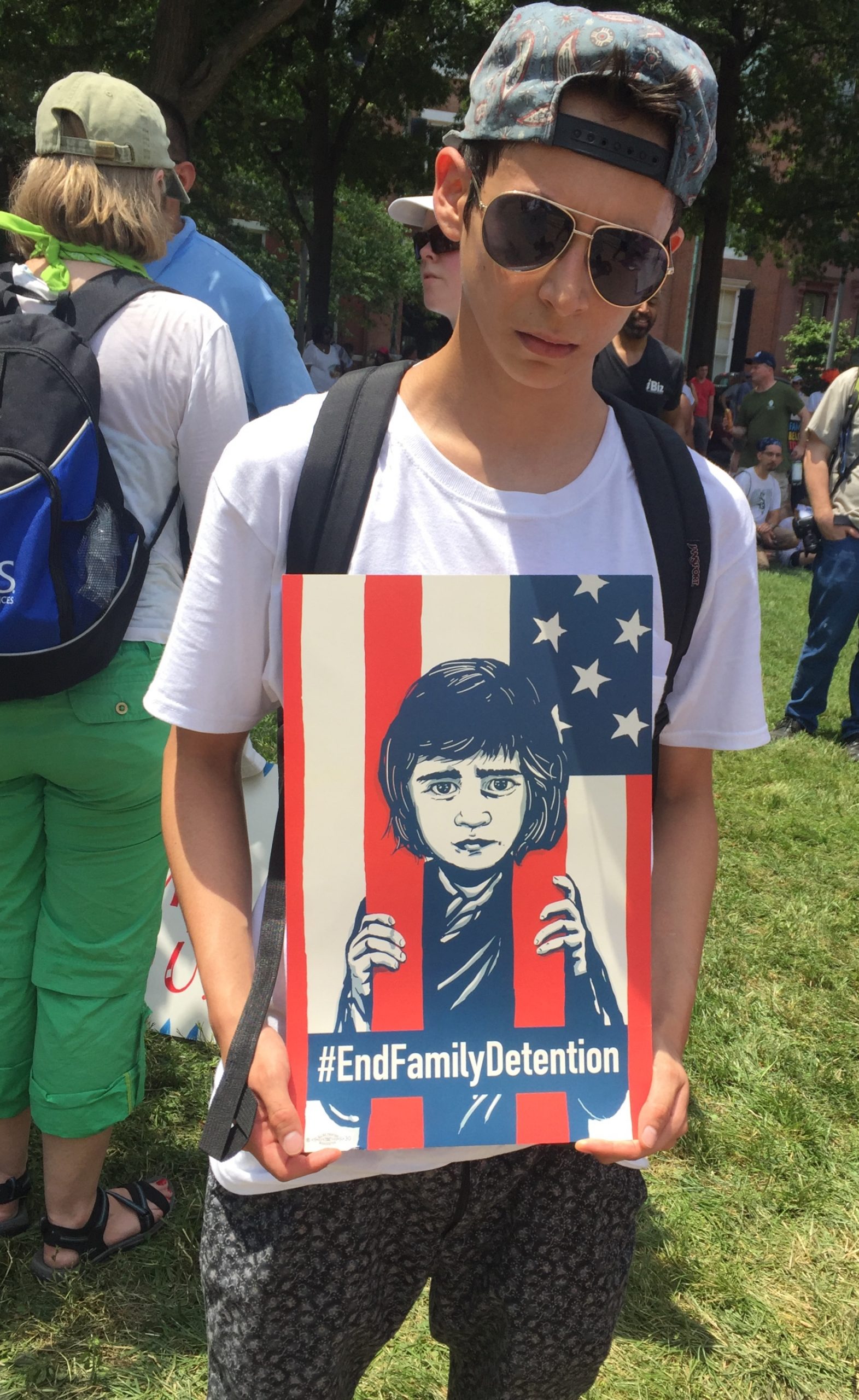 A passionate Syrian-American woman described the pain of being totally separated from her Syrian family today: "Those five men on the Supreme Court wrote words, but they ignored the real pain and trauma they give to my family."
UCC Justice & Local Church Ministries Executive Minister Traci Blackmon agreed with these speakers: "We've been this way before, and we mustn't forget," she said. "History says remember. History says love always wins. We are standing on the side of love!"
In the middle of the Saturday "Families Belong Together" rally, with signs full of political slogans and lots of shouts, an indigenous Mayan woman spoke quietly, calmly.
She spoke in Spanish of her Maya Mam culture, and their respect for family and the earth. "We were the first peoples on this continent, for 25,000 years; we have life and dignity. Mother Earth belongs to all of us."
She thanked the Piscataway tribe for allowing the crowd to gather on their sacred ancestral lands.
She asked the crowd to remember the young Mam women who was murdered by a border agent, last month. "Do not ignore the first peoples of this continent. Our children are in jail now, isolated and afraid. We ask the authorities to find interpreters so that the children's voices are not lost. We ask the government to use their hearts and consciences, and don't lose sight of Mother Earth."
After walking and chanting past the White House and Trump International Hotel, housed in the old U.S Post Office Pavilion, the crowd marched around the Justice Department. Many planted their signs around the building, a sign of determination to grow real justice.
Our group represented Centreville Immigration Forum, an 8-year old local Virginia project that serves a day labor community. The project began as an initiative of Wellspring United Church of Christ, Centreville Virg., in 2007. Many members and leaders of the Labor Resource Center are from indigenous areas of Guatemala. Volunteers and staff at the Center support job opportunities, language and skills education, and health for families.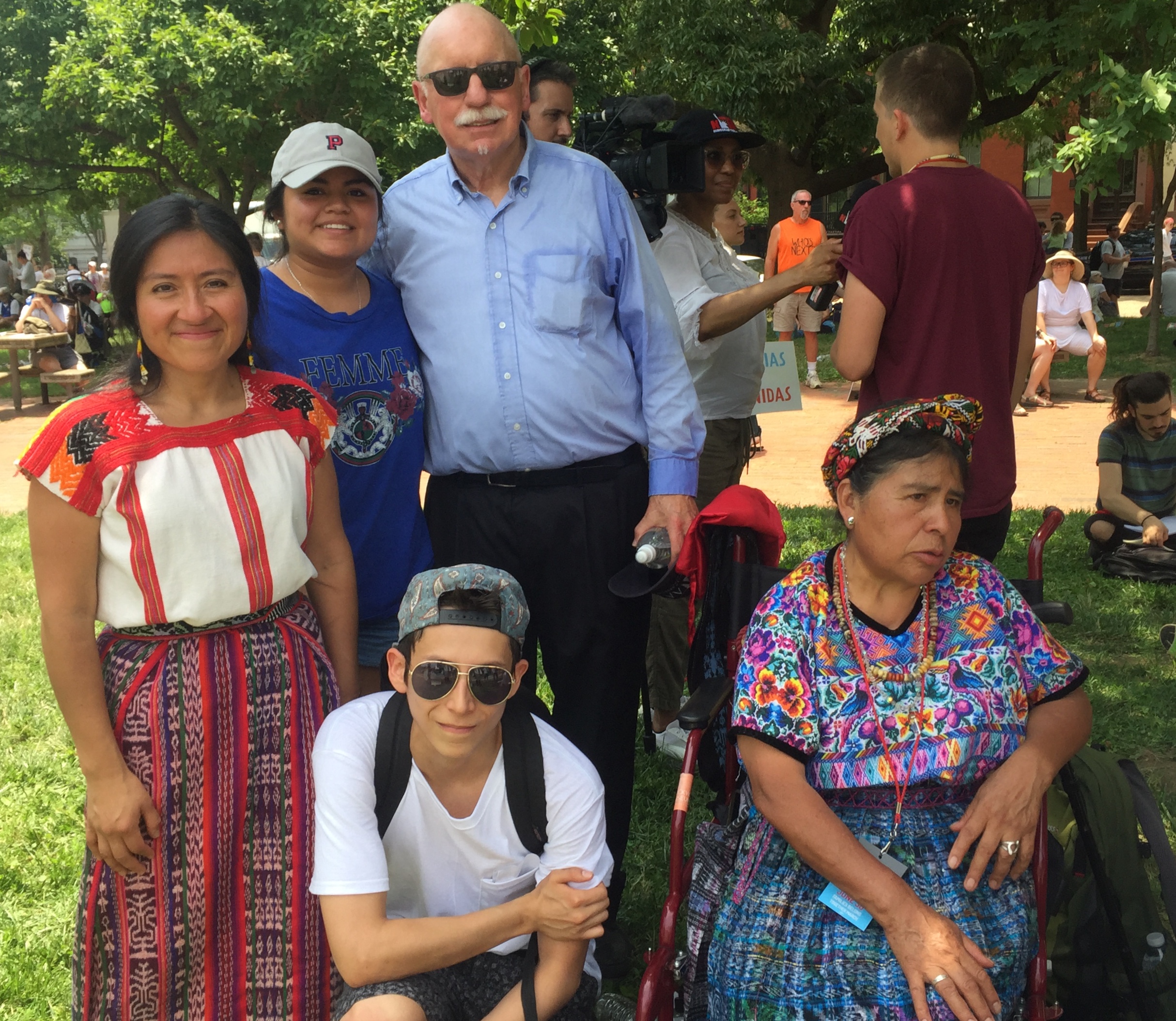 Jerry Foltz, Pastor emeritus of Wellspring UCC, said he was affected, not only by the passion of the speakers, but by the caring of the participants for each other. "It was a really hot day, and the organizers had arranged for a convenient area for people with disabilities, for 'cooling stations' in buses parked nearby, and even for a wonderful walk-through spray by the DC Fire Department. This is who we are, and we need to carry this into our policy toward all people."
At Wellspring UCC the next day, Foltz remembered the words of Martin Luther King, Jr., who from the Birmingham Jail said that the oppressors are imprisoned as much as the oppressed. "We pray for those who victimize others, that we may all be free; as King wrote in 1963, 'injustice anywhere is a threat to justice everywhere.'"
Alice Foltz, a member of Wellspring UCC, is a UCNews contributor and President of the Board of Centreville Immigration Forum.

---
Related News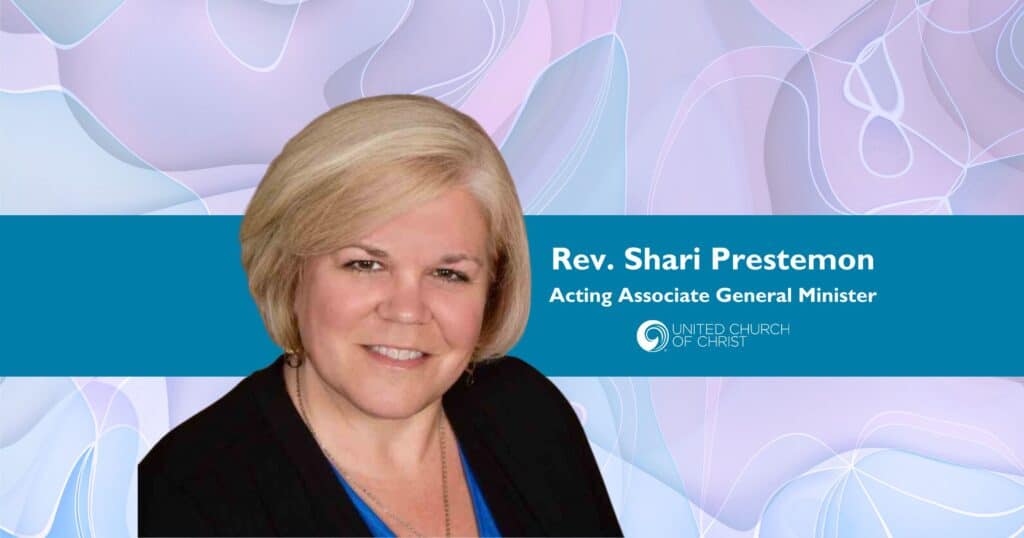 A new United Church of Christ national leader has been called. The UCC Board voted in a...
Read More