Virtual church meets needs of marginalized through extravagant welcome
To ring in the New Year and advance its ministry of creating community, a California congregation of the United Church of Christ will continue its mission by using the virtual world to change real lives. Visitors can participate around the clock in First UCC Second Life, a 3D virtual reality church and the first virtual reality congregation among mainline denominations in the U.S. to be recognized with full standing.
The Rev. Jerold Garber, who has served real-world UCC churches as an interim and settled minister, founded First UCC Second Life to meet the needs of people in marginalized groups seeking a place of faith that is genuinely welcoming of everyone.
"Our belief in the concept of extravagant welcome has been well known," Garber said. "While we are delighted at having achieved this historic first for the UCC, we know the real work of ministry to persons in the virtual world is just beginning."
A member of the UCC Open and Affirming Coalition, First Church UCC Second Life offers worship services every day of the week. It has a virtual campus, complete with 3D buildings — renderings from a worship space to residential apartments — which users can wander around through their avatar — a 3D graphical representation of a person. This method differs from other online communities that use video conferencing as their means of communication.
Because of its focus on building community, First Church UCC Second Life hosts monthly social events to provide a place for informal gathering and connecting with other members. In December, the church had a Christmas Ball, on Jan. 19, it will host a virtual "Electric Light Orchestra" concert.
"Since we are open 24 hours a day, every day, we are always a place of quiet and refuge for those who need a break from whatever else they may be engaged in doing," said Garber, who founded First Church UCC Second Life in 2013. It was installed as a church with full standing in the Eastern Association of the Southern California-Nevada Conference on Nov. 5, 2016.
First UCC Second Life currently has 230 members, and Garber said the ages of those members have been a surprise. "I had anticipated, because we are technology-based, a younger demographic," he explained. "That has turned out to not be the case. Many of our members are in their 50s and 60s. I think I'm the oldest at 74! The range is what one would expect in any church."
Vee Johhannsen is a member of First Church UCC Second Life, and has been active in its ministry for more than six months as a guide. "My ministry here is radical hospitality. By the Grace of God, I strive to make other avatars who come to this simulation feel welcomed and aware that they are deeply loved by God, regardless of their appearance and experience in both [the virtual world and real world],' she said.
"My life has been enriched by this very real church in a virtual world," Johhannsen said. "I attend Sunday night services. I am enriched by the fellowship, the music and the inspired preaching of Pastor Jerold. It is a great way to spend Sunday evening and to center myself for the workweek ahead… First UCC Second Life is truly a mission outpost. We reach out to others in radical, welcoming love and seek to spread the good news that the source of all love is waiting for them with open arms."
Being a virtual church also brings unique obstacles to overcome — from creating an online environment to growing its membership — which First UCC Second Life has tackled during the previous three years.
"There have been a number of interesting challenges," Garber said. It took six months to design and "construct" the virtual campus before beginning the ministry. "Once the ministry was established — three years ago last October — we began to learn how to adapt and create two kinds of opportunities. The first was worship events. We offer a worship event every day of the week. The second [opportunity] was the importance of building community. Many of our members have special needs. The largest single-need group is made up of those experiencing gender issues… The second largest special needs group is made up of persons who are isolated in real life by geography or life circumstances, such as a physical limitation or an issue such as panic disorder."
"One of our greatest challenges continues to be explaining this ministry to folks who have no concept of virtual reality or virtual universes. Many think Second Life must just be a game. It's not," said Garber, who is writing a book on the project. "We are so 'out of the box' that most have some trouble understanding it until they experience it. If anyone would like to do that, let me know and I'll guide you through the process."
---
Related News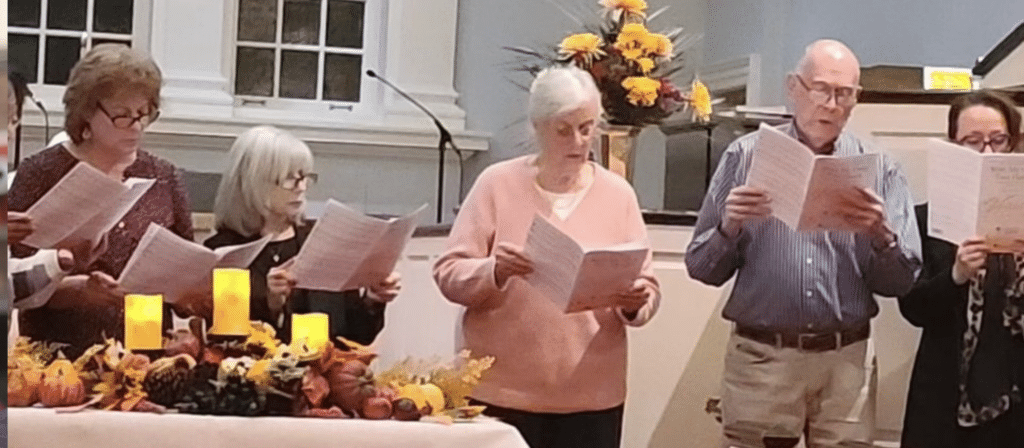 Many United Church of Christ congregations across the country participated in interfaith...
Read More