Virtual town halls invite people to listen, reflect on proposal to change Synod frequency
In July, delegates at the General Synod of the United Church of Christ will vote on proposed changes to hold Synod every three years instead of every two.
"This is the first time that we've had a change of this magnitude in the church since it was formed in 1957," said the Rev. Carrie Call, who serves on the Task Force on General Synod Frequency, Form and Function. And change takes time to process and put into effect.
This is one reason why members of this task force have planned three upcoming town hall-style webinars. They will address questions people have in response to the recommended changes and use these as opportunities to listen to the broader church.
'To hear the will of the church'
The first listening session took place during the 2021 virtual Synod. "This is a continuation," said Yvette Wynn, who formed the task force in 2020 when she also chaired the UCC Board. "The voices and stories we hear are very important as we walk along this path."
In October 2022, the board officially recommended amendments to the bylaws that would change the frequency of General Synod to three years. Delegates will vote on this change during the upcoming General Synod in Indianapolis, June 30-July 4.
Wynn says the process has been intentionally collaborative, and the town halls will continue to make space for input.
"We have a culture in our church of being heard — we don't typically move forward unless we've heard all of the voices," she said. "This is not to be about what the board wants or what leadership wants, but what we as a church want together. And these events are one way that we can do that ahead of the vote in July.
"We have some time to hear if there is something that needs to be part of this that we haven't thought of. We have a chance to hear the will of the church."
Opportunities to join
Three virtual General Synod Frequency Town Hall sessions are scheduled at varying times over the next few months, with accessibility in mind for people across different time zones. During the sessions, people will be invited to share questions and comments through the Zoom chat.
Call recommends that all delegates for the upcoming Synod plan to attend one "so they can know what's coming." The sessions are also for "anyone who has a heart for the church" and wonders what such changes would mean going forward. They are open to anyone but require registration.
The town halls, moderated by task force members Wynn and Call, as well as the Rev. Hannah Cranbury and the Rev. Marsha Williams, will take place on:
UCC General Minister and President, the Rev. John Dorhauer, will join the first one.
"The town hall will be an opportunity for voices to be heard, for the rationale and defense of this proposal to be understood and for the proposed bylaw changes to be reviewed," said Dorhauer. "These changes resolve many questions that have surfaced through the years as we have discussed the frequency of Synod."
'A deep history'
People may also need space to process grief, Call acknowledged. "We expect there to be lament because the memories of past Synods are very strong, and with good reason. They can be wonderful events." But the amount of work and resources that Synod calls for has become unsustainable every two years, she said.   
"Because there is such a deep history associated with this effort; because it will have a profound impact on how the National Setting is resourced; and because the issue has some complexities associated with it, I strongly encourage participation in these virtual gatherings," said Dorhauer.
"They will help delegates and visitors alike arrive at Synod fully informed about an important matter, and one with potential long-term benefits."
---
Content on ucc.org is copyrighted by the National Setting of the United Church of Christ and may be only shared according to the guidelines outlined here.
---
Related News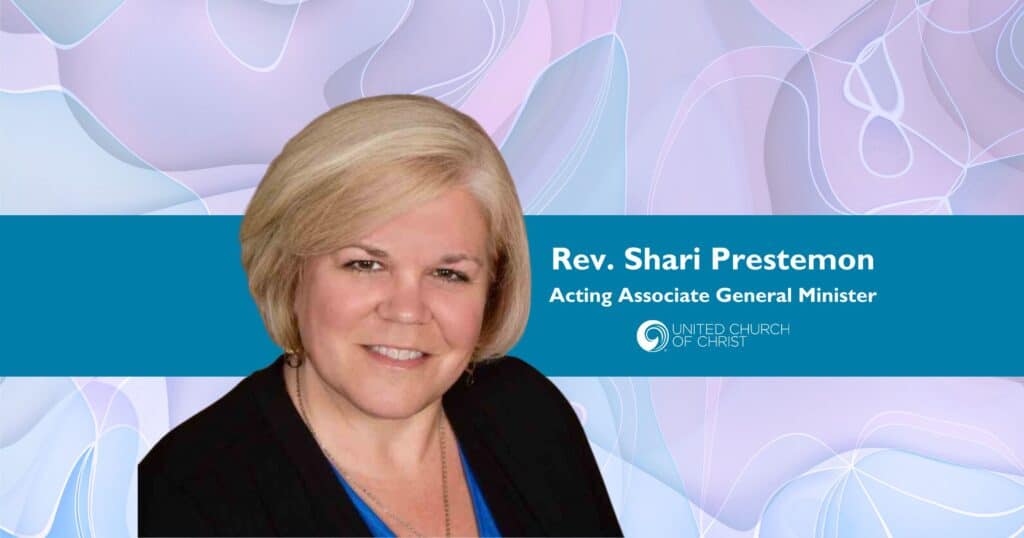 A new United Church of Christ national leader has been called. The UCC Board voted in a...
Read More