Virginia church honors lives lost to gun violence
People on the street are stopping to see why hundreds of t-shirts are planted on the lawn of an Arlington, Va., church this week. Blue, white and yellow shirts hung over crosses, with names and dates of birth and death noted, they symbolize the 155 lives lost to gun violence in the Washington, D.C., metro area in 2014. Rock Spring Congregational United Church of Christ is hosting this traveling exhibit through Oct. 24, and will address the issue in services on Sunday, Oct. 18.
"Our community is fed up with the senseless acts of gun violence that are way too frequently reported in the news," said the Rev. Kathy Dwyer, senior pastor of Rock Spring Congregational UCC. "We want to do something and this exhibit is one tangible thing we can do; the exhibit honors the lives that have been lost and calls our attention to the problem of gun violence in our area. It is an illusion that guns can create safety. In the worship service on Sunday, I will speak to how our country seeks false security with guns and how we must advocate for laws that eradicate weapons that are designed primarily for murder."
---
Related News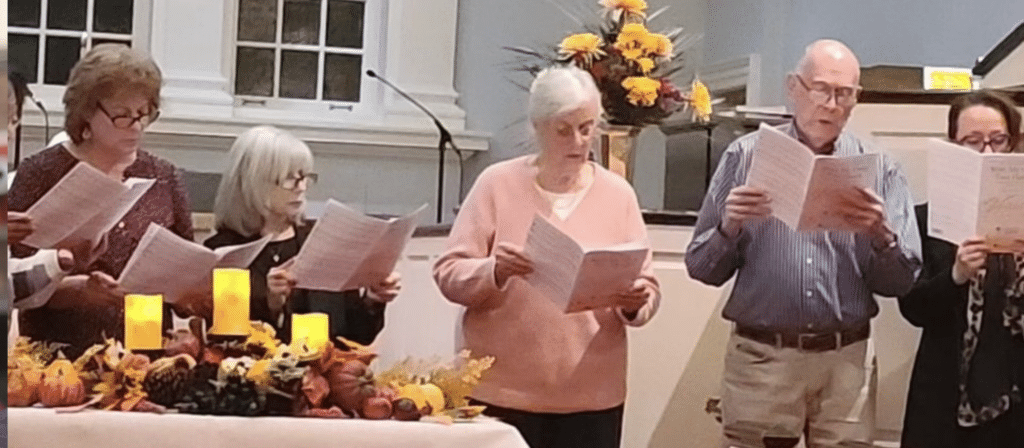 Many United Church of Christ congregations across the country participated in interfaith...
Read More