New Florida conference minister has high hopes
The Rev. John Vertigan has high hopes for the Florida Conference of the United Church of Christ. The greatest of those hopes for Vertigan, the incoming conference minister, is that the conference continues to embody a covenant of welcome, mutual respect, and engagement in the church and in society.
Vertigan begins his call as conference minister on Jan. 1, 2015. Ed Pritchett and the Rev. Bruce Haven, co-chairs of the Florida Conference Minister Search Committee, presented him to conference delegates for election at the conference's fall gathering in October.
"My values are those of a life-long member and lover of the United Church of Christ," said Vertigan, who is serving as conference minister of the Indiana-Kentucky Conference of the UCC. "In Florida, I hope we will build on those values of extravagant welcome, continuing testimony, and changing lives. I hope we will strive toward multicultural and multiracial community building, advance the just cause of the [Open and Affirming] movement, and recognize the growing need for churches and buildings that are [Accessible to All]."
One member of the Florida Conference search committee said Vertigan will be an experienced and capable leader for the conference. "His commitment to the work of the local church, his sensitivity to ministry by those who serve in chaplaincy and other authorized ministries beyond the local church, and his vision for our common UCC values of inclusion, welcome and mission, will help us move forward into the future," the member said.
Vertigan earned his bachelor's degree in sociology from State University of New York at Pottsdam, and his M. Div. from Bangor Theological Seminary in Maine. He has a daughter, Allyson, who lives in California.
Vertigan, who will serve as minister of the Indiana-Kentucky Conference through the end of the year, was licensed as a pastor in 1989 and ordained in 1995 in the New York Conference. He considers himself fortunate to serve faith communities of various sizes and configurations.
"The 'why' of it all has no simple answer," Vertigan said in a letter to the Indiana-Kentucky Conference. "My departure feels both wrong to me and utterly right to me. It is with a mixture of sadness for what I will lose and joyful anticipation of what is to come, that I make plans for my own departure."
Vertigan told the Indiana-Kentucky Conference board and staff that he is prepared to serve in the transition period even after his move to Florida, and he believes that both the board and many of the congregations are strong. "A new conference minister will have the opportunity to step into a freshened environment and build upon the work that you have done," he said.
---
Related News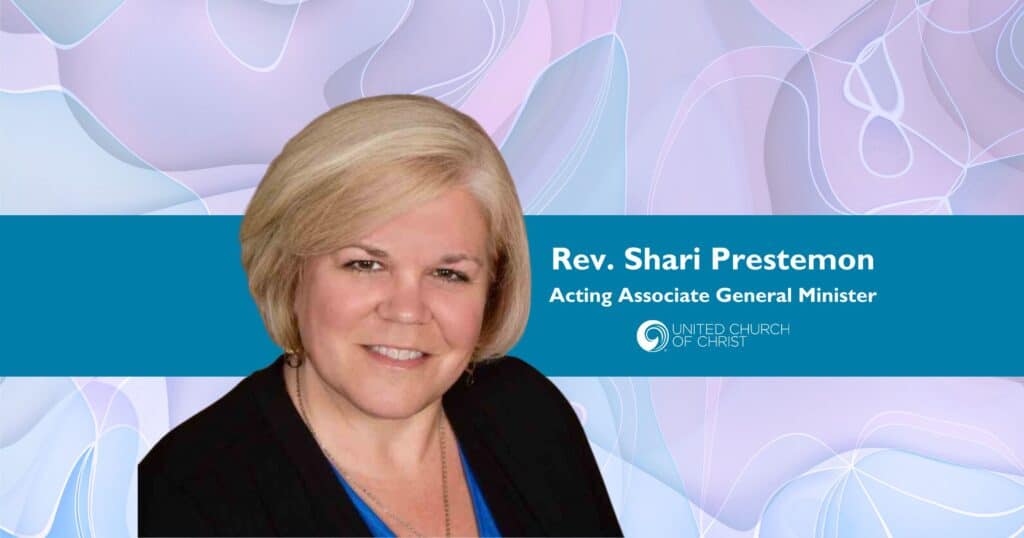 A new United Church of Christ national leader has been called. The UCC Board voted in a...
Read More