Updated UCC website offers much more than just a new look
When it goes live near the end of December, the reconstructed national website of the United Church of Christ, ucc.org, will feature more than just a new look, according to staff members who have worked on it.
The site will load faster on mobile devices and desktop computers, be easier to navigate and draw more hits on the internet – important steps in "transforming the web presence of the United Church of Christ," said Cynthia Bailie, director of the Office of Philanthropy, Technology, Identity and Communication.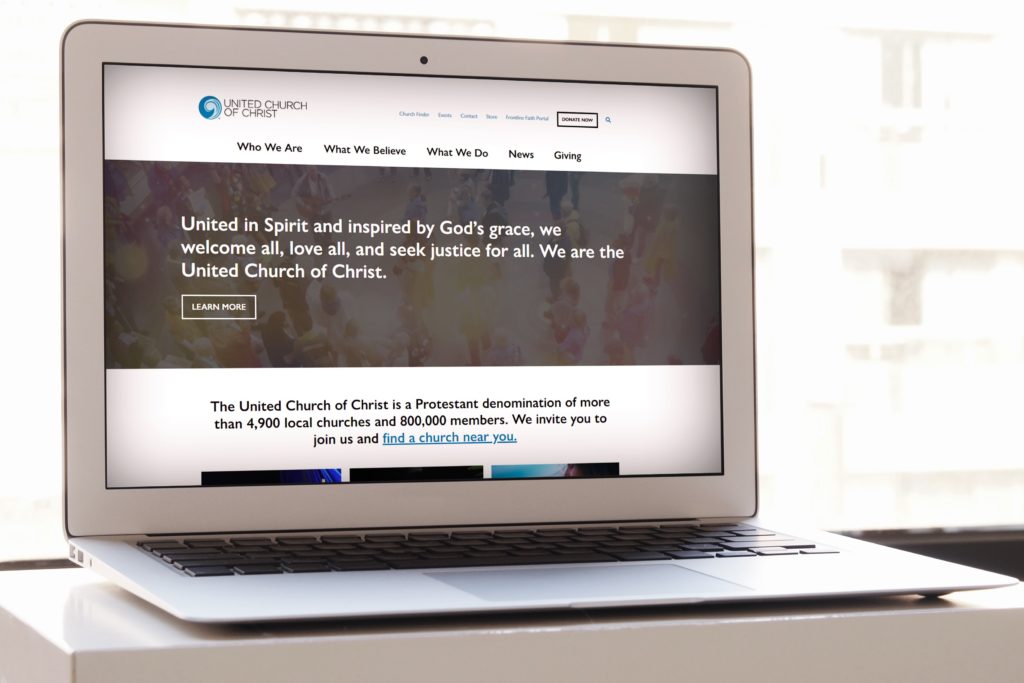 Reorganized content and menus and a "clean, minimalistic and modern" display will replace the site's current structure, which dates back to 2013, said Chris Gabriel, OPTIC's web and digital strategist. He and Bailie led the project with Program Associate Keri Foster.
It's all part of pursuing a mission priority set by the UCC's national setting – namely, "to improve the technological infrastructure for effectively communicating the voice, vision, and values of the United Church of Christ."
Survey, interviews offer framework
Bailie said the genesis of the rebuild can be traced to that "voice, vision and values" priority, named in 2017. It was part of a larger vision embraced by the United Church of Christ Board, following a report that year by its vision and strategy task forces.
Bailie joined the staff in 2018; work on website redevelopment began 2019. In November of that year, after months of reviewing proposals from web developers, OPTIC hired Cornershop Creative, a national firm that specializes in helping nonprofits "make the most of the web."
Before the end of 2019, some 1,000 people users had answered a general survey available to any ucc.org user. Then, in January 2020, Cornershop conducted 24 half-hour phone interviews with stakeholders from all settings of the UCC.
Needs identified
These confirmed OPTIC's own impressions that, while users liked certain things about the feel and "branding" of the site, it had become cluttered and hard to search, Cornershop reported. For example, too many options were packed onto the home page.
"Stakeholders often felt like they needed to know exactly how to search for key phrases or exactly which landing page to look at before they were able to find what they were looking for," Cornershop interviewers said.
Among other findings:
The site would benefit from displaying new, fresh content more regularly.
Over the years, thousands of rarely or never-used pages have accumulated on the site, while more-valuable archival posts have become inaccessible.
Staff members need an easier way to update their own ministry-specific pages, and these need to feel consistent to the user from page to page.
The current site's limitations are due in part to the platform on which it is built, Gabriel said. That platform combines two large functions: a system for managing website content (known as "CMS" in the business) and a system for interacting with lists of people ("CRM," or "customer relations management"), including email blasts. Gabriel said contemporary website structure and design are not a strength of that hybrid system.
Better search visibility
Those problems are all being addressed, Gabriel said, as OPTIC "unbundles" those two functions and, with Cornershop's help, migrates ucc.org to a more specialized platform, WordPress. He said its "industry standard" software is helping Cornershop and OPTIC design a simpler look and structure, making it easier for users to navigate and staff to post content.
In addition, Gabriel said, the UCC will now be able to take better advantage of "search engine optimization" technology. This, he said, will help more of the world's web users find ucc.org's wide-ranging content – a church finder, news, commentaries, resources, appeals, events, etc.
The church will also have a new ability to track, measure and report how ucc.org and its pages are being used, Gabriel said. He said the national setting's e-blasts will now be handled separately by similarly updated software – a constituent-relations system that can be integrated with the website in helpful ways without compromising either function.
Patience advised during switchover
All of this "greatly expands the potential for the ministries of the national setting to level-up their web presence and content delivery," Bailie said. She asked that ucc.org users be patient in the early weeks of the new site, as the national setting's staff members – whose training began this fall – get up to speed on how to design, post and update content on various ministries.
Because of the switchover to the new site, the last 2020 edition of "Keeping You Posted," the UCC's national e-newsletter, will be on Dec. 23 (Wednesday instead of the usual Tuesday), with no edition published Dec. 29. Those weekly emails are also being updated and will resume at 1 p.m. ET Tuesdays sometime after the first of the year, said News Director Connie Larkman.
She said she believed the wait for any rough edges to be resolved will be worth it, calling web redevelopment a "first, enormously important step in the digital transformation efforts of the national setting."
---
Related News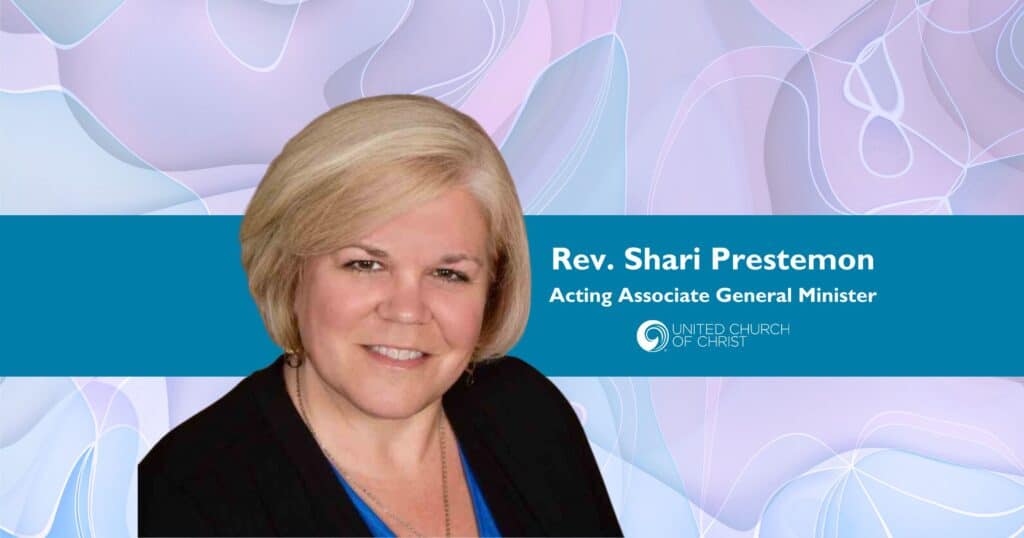 A new United Church of Christ national leader has been called. The UCC Board voted in a...
Read More