United Church of Christ Board formalizes leadership structure change, 2019 budget, elections

Meeting in Cleveland last week, the United Church of Christ Board formally ratified the streamlined structure of the denomination's national leadership, approved a budget for 2019, and worked toward the next election of national executives to be held at General Synod 32 in Milwaukee, Wisc., in June.
On Friday, October 19, Board members formally acknowledged ratification of the changes to the denomination's Constitution which realign the national leadership structure of the UCC. The amendments, first passed by General Synod 2017 and fully ratified by two-thirds of the 38 Conferences earlier this month, restructures the UCC National Setting under the leadership of the General Minister and President called by the General Synod. The other Officers of the Church, Associate General Ministers, are also called by General Synod, with a scope of work decided by and accountable to the General Minster and President.
On Saturday afternoon, the United Church of Christ Board approved a 2019 combined balanced budget for the national setting of $21 million, which shows an increase of $325,000 in revenues from 2018. 2019 projected expenses, up $443,000 from 2018, note increases in salaries and benefits, and anticipated General Synod travel.
Acting upon a recommendation by the General Minister & President Renomination Committee, Board members voted to nominate the Rev. John C. Dorhauer to a second term. The election of General Minister & President will go before delegates of General Synod 2019 in June. The Renomination Committee sought input on Rev. Dorhauer's role from a number of different constituencies of the church, per the United Church of Christ Board Standing Rules, and provided a website inviting all interested persons to comment on his work and leadership. The Committee heard from members of the United Church of Christ Board, Dorhauer's fellow Officers of the United Church of Christ, the Cabinet of the Council of Conference Ministers, leaders of the Historically Underrepresented Groups, seminaries of the United Church of Christ, and Conference moderators.
The search for the Church's next Associate General Minister to replace the Rev. James Moos, who is not seeking a third term, continues. The position posted in late August and the Associate General Minister Search Committee plans to take applications through November. In late December, those applications will be reviewed, with virtual interviews for the top five to eight candidates taking place in mid-January. After in-person interviews with the top candidates in February, the Committee will bring a candidate recommendation to the Board at its March meeting.
---
Related News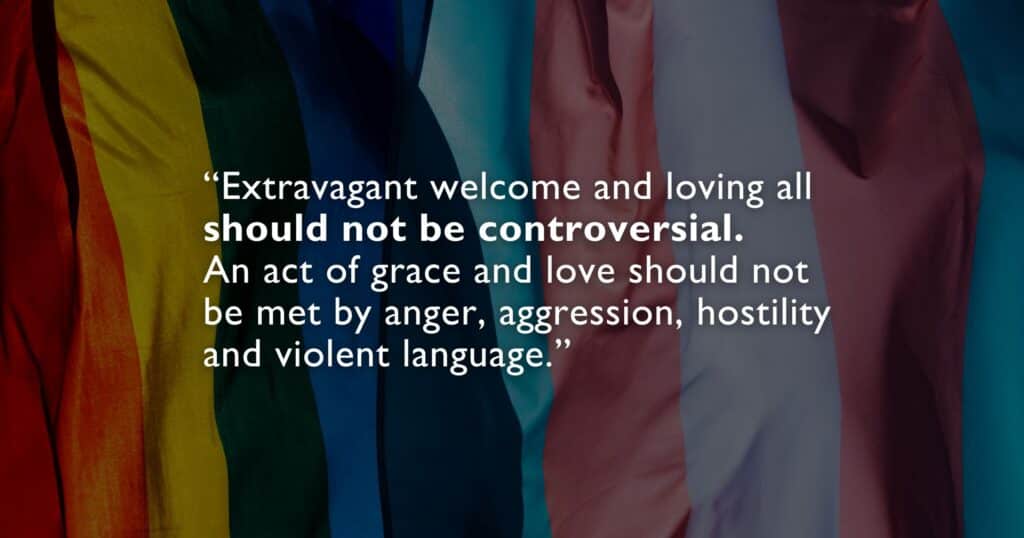 The United Church of Christ National Officers and the Conference Minister of the South Central...
Read More