UCC's scholarship and grant process goes online to reach more students
This year, the United Church of Christ's Office of Philanthropy and Stewardship debuts a new online application process, continually seeking to help undergraduate and seminary students pay for the cost of their education. There are as many as 30 different scholarships that will award $150,000 to $200,000 in the grant cycle, with the goal of reaching more qualified applicants than ever before by inviting students to apply online.
Pat Lyden, associate director of grant and scholarship administration for the UCC Office of Philanthropy and Stewardship, said that the denomination offers "a plethora of scholarships and grants," ranging from undergraduate scholarships, to supportive funds for Members in Discernment who aspire to become authorized ministers in the UCC. "These scholarships help to create the church's future, by supporting its emerging and current leadership," she said. 
By taking the application process online, the UCC is able to provide broader support, more access and ease of use to a larger, more diverse pool of qualified applicants. At the same time, streamlining the system increases efficiency for applicants, recommenders and evaluators; helps establish consistent practices; improves communication; and strengthens relationships with recipients.
Lyden says "the online system is the best way to ensure our applicants have a user-friendly and efficient experience. It will be a smoother process for all involved."
Markia Kamara and Ben Gifford are both previous recipients of the Undergraduate Scholarship, awarded to UCC members entering their sophomore, junior and senior year of college.
"It definitely helped me while I was in school, and now I can proudly say I am an alumna of Johnson C. Smith University," Kamara said. "The scholarship committee [helped] me out… I want to let [undergraduate students] know to apply, apply, apply."
Gifford was awarded the scholarship for two years as an engineering student at Iowa State University, helping cover the cost of his tuition and books. "It's nice to know the UCC stands behind me and my educational goals," he said. "I encourage [students] to apply and let the UCC help you like they've helped me… Tuition isn't cheap — every dollar counts."
The application process for scholarships, available on the UCC website, is open through March 1. Any mailed, hand-delivered, shipped, emailed and faxed applications, references and transcripts will no longer be accepted or acknowledged.
---
Related News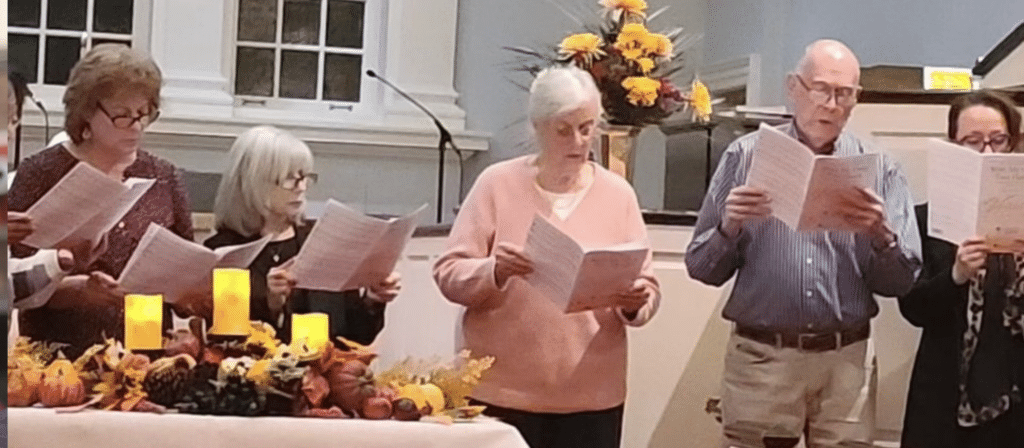 Many United Church of Christ congregations across the country participated in interfaith...
Read More