UCC's Traci Blackmon among Black leaders gathered in D.C. to push new resolution on reparations
An officer of the United Church of Christ was in Washington, D.C. on Wednesday to support the effort to restart a legislative push for federal reparations for Black Americans.
The Rev. Traci Blackmon, Associate General Minister, stood with Rep. Cori Bush (D-Mo.) and other lawmakers in front of the Capitol on May 17, as Bush introduced the "Reparations Now" resolution to urge the United States government to compensate Black Americans for centuries of slavery and systemic racism.
"I am one of the 40 million people in this country descended from enslaved Africans," said Bush. "Our ancestors were torn away from their homes and families, enslaved, and forced to fuel this country's economy since the day it was founded. And then they were left landless, impoverished and disenfranchised.
"Black people continue to bear the harms of slavery and its vestiges, through the Black-white wealth gap, segregation and redlining, disparities in health outcomes, a racist and destructive criminal legal system, and countless other ways," she continued. "Yet our federal government refuses to acknowledge the lasting harms of slavery and the unjust world it created for Black people."
The resolution calls for $14 trillion in compensation for Black Americans to close that racial wealth gap.
Democratic Reps. Barbara Lee (Calif.), Jamaal Bowman (N.Y.) and Rashida Tlaib (Mich.) joined Bush in the measure meant to focus attention back to H.R. 40, the "Commission to Study and Develop Reparation Proposals for African-Americans Act," brought before Congress each term since 1989.
"H.R. 40 is the pathway for a governmental framework that will help restore national balance and unity in terms of wealth, health care, education, housing and the criminal justice system," Bush said. "By passing H.R. 40, Congress can start a movement toward the national reckoning we need to bridge the racial divide."
Echoing King
Rev. Blackmon, who has a long relationship with Bush that goes back to community organizing in St. Louis and the streets of Ferguson, referenced Martin Luther King Jr.'s last set of essays in her remarks.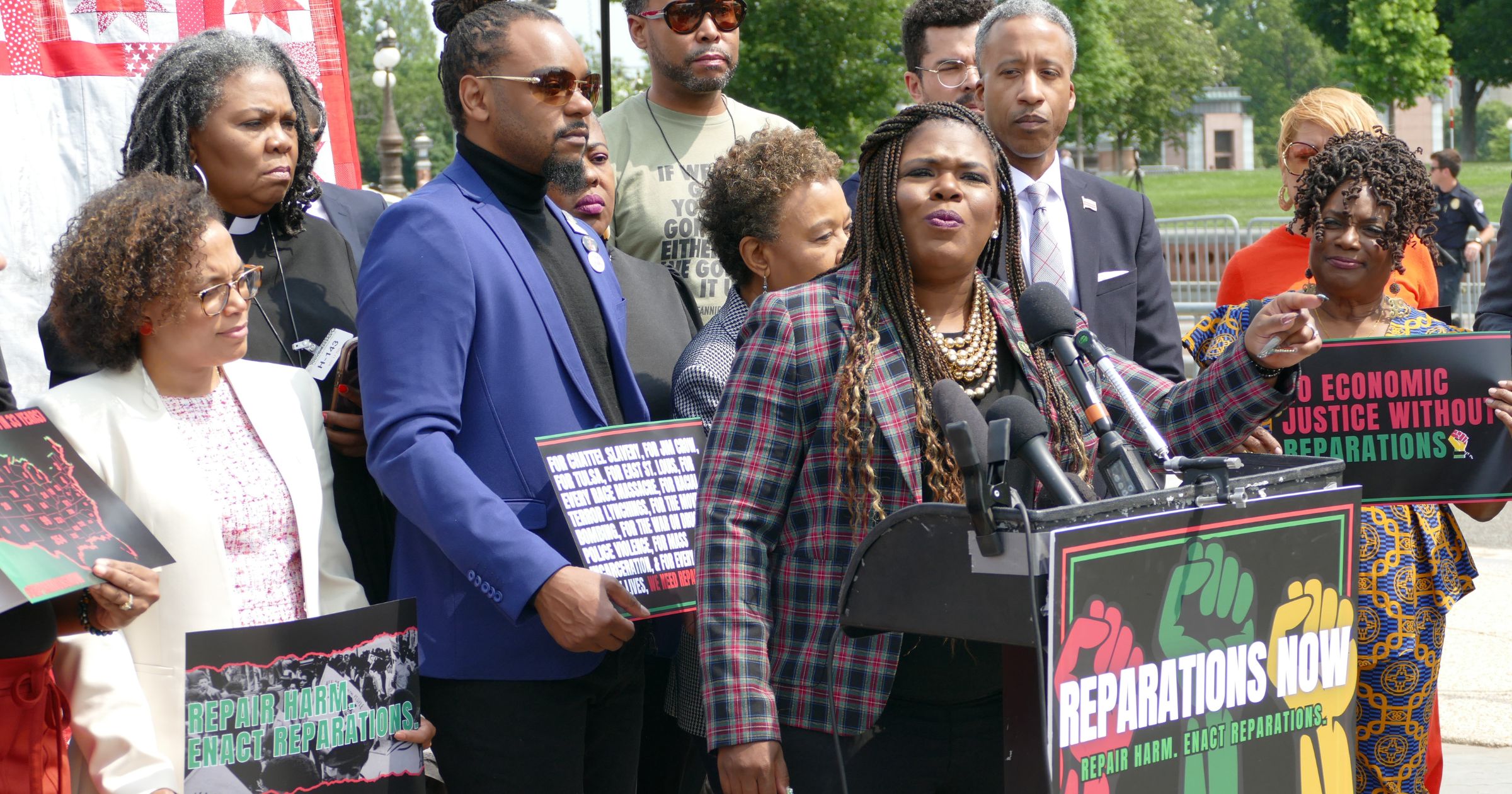 "When millions of people have been cheated for centuries, restitution is a costly process. Inferior education, poor housing, unemployment, inadequate health care — each will require billions to correct," she said King warned. "Justice so long deferred has accumulated interest, and its cost for this society will be substantial in financial as well as human terms.'"
"We have an obligation to continue to fight for those things our community deserves," said Rep. Summer Lee (D-Pa.) The freshman Congresswoman said that she saw her colleagues gathered in front of the Capitol and came out to express her gratitude for Rep. Bush's leadership on this issue.
"Reparations for descendants of slaves in this country is common sense," Lee said. "We recognize economic harms, the social harms that have been done to our communities … and we recognize the ways those harms have not just held us back in the past but are still holding us back now, penalizing us now and in the future.
"We now have those obligations to repair those harms," she continued. "It's a simple tenet that we recognize for anybody else and across any other legal principles. We hope this is the last generation of folks who continue to fight for that."
'America owes us its dream'
UCC advocates have long supported the call for reparations. Most recently, last June church leaders called on President Joe Biden to issue an executive order to explore reparations, and the Join the Movement for Racial Justice campaign hosted a webinar on the subject.
Next month, the General Synod of the UCC will consider a resolution, submitted by the Indiana-Kentucky and Central Atlantic Conferences, to publicly proclaim support for a U.S. commission to study and develop reparation proposals.
"Reparations are ultimately about respect, reconciliation and healing," Bush said, "in the hope that one day Americans of all backgrounds can walk together toward a more just future."
"America owes generations of African descendant people in this country more than a financial debt," Blackmon said. "America owes us its dream."
---
Content on ucc.org is copyrighted by the National Setting of the United Church of Christ and may be only shared according to the guidelines outlined here.
---
Related News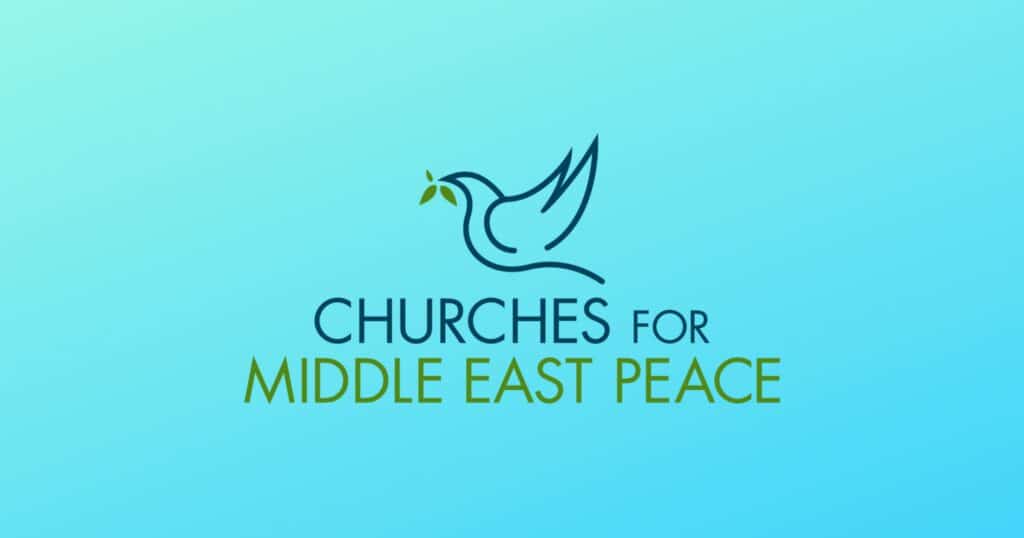 The following statement was issued Dec. 2 by Churches for Middle East Peace (CMEP), of which...
Read More