UCC youth provide meals, build community with less fortunate in New Jersey
What do you get when you take 22 people, ask them to assemble 300 sandwiches, and volunteer to deliver them, spending several hours at the task over the course of a late summer weekend? In Westfield, N.J., at First Congregational Church, it's called the Bridges Run—a mini-multigenerational mission that bridges the gap between the housed and homeless people.
The church's youth fellowship group partners with Bridges Outreach, a non-profit organization, several times a year to tend to homeless and hungry people in New York, and in cities in New Jersey. This time, ten youth and 12 adults got together on Friday evening, Aug. 12, to prepare 300 meals, and eight students and five adults went out to deliver them in Newark on Saturday morning, Aug 13.
"I do Bridges Runs because I enjoy helping people locally, and regularly," said Ani Hsu Obrock, one of the youth group members. "Bridges Runs remind me that poverty is close to home — not just overseas in third world countries."
"Hunger is not debatable," said Melissa Endy, another one of the FCC youth volunteers. "Everyone should take part in the effort to help our fellow humans, no matter our differences.  From this experience, I have met amazing people and put faces to the often dehumanized poor."
The young people and their chaperones started the mission Friday night with Bible study on the Good Samaritan and a pizza party before turning their attention to packing up scores of bag lunches, with turkey and cheese sandwiches, a bottle of water, fruit, chips, a cookie or a few pieces of candy. The food and the money to buy what they need are donated by the FCC students, their families and others in the community.
On Saturday morning, the group carpooled to the Bridges office in Summit, N.J. to help pack the truck with food, clothes and other supplies before heading to Edison Place in Newark where they distributed lunch to more than 100 people on an extremely hot, muggy day.
"I go on Bridges Runs because I love helping people," said youth volunteer Grace Endy. "When I see others in need, a sense of compassion causes me to want to help them. They're people too. I want to help them get into a better position, to be self-supporting, but they need help to get there. That's what Bridges Runs are for. They help people know that they are loved and respected, and that we're here to help."
"We have been doing this for a long time," said the Rev. Joy Mounts, First Congregational Church's associate minister. "I have been here for almost 11 years and have done at least four runs a year most of that time. I now have to sign up at least a year in advance as it has become a popular service project for many of the area schools."
Founded in 1988, Bridges reaches out to less fortunate people in New York City, Newark, Irvington, and Summit, New Jersey every week. Over 2,000 volunteers each year help deliver 65,000 meals, seasonal clothing, and necessities without question and with respect. It's an organization that fosters conversations, bridges the gap between the housed and homeless, and builds community—ideas that FCC Youth are pretty committed to.
"Bridges also runs a one-day conference in the late winter called 'Teens Tackle Homelessness,' about empowering youth to help make a difference, "said Mounts. "Many of my students have participated over the years and one of FCC's recent high school graduates just won the Bridges Founders Award for her work with them."
"What I get out of it is seeing the faces of the people I help," said youth volunteer Zach Volz.
"The Bridges Runs really help me understand that following Jesus can be fun and simple," said Ryan Bergh Thies, another FCC youth fellowship member. "It's great to get out and help others!"
"More importantly, it is one of the ways that we can help in the larger community," said Mounts. "It's how we can live out Jesus' call to "love one another.'"
---
Related News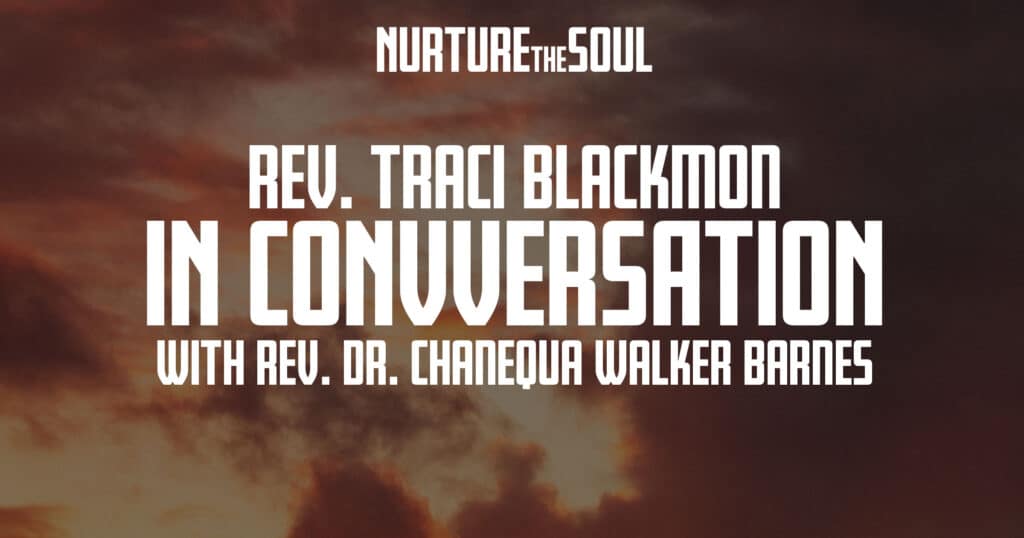 The impact of trauma and the need for self-care are vital -- and sacred -- topics for the...
Read More