UCC, WCC leaders condemn Turkish airport attack
After another terrorist attack at an international airport in Europe left 41 people dead and more than 200 injured, saddened executives of the United Church of Christ and the World Council of Churches are calling for additional efforts to bring peace to the region and offering prayers for the victims and their families.
On Tuesday evening, June 28, three suicide bombers fired shots into the crowd outside Ataturk International Airport in Istanbul before blowing themselves up near the entrance. No organization has yet claimed responsibility for the incident, one of deadliest suicide bombings recently in Turkey.
"The terrorist attack at the Istanbul Airport yesterday is another heinous attack on innocent lives," said Peter Makari, UCC and Global Ministries executive for the Middle East and Europe. "We are saddened by this act, which we deplore and condemn.  We pray for the victims and their families in this time. Neither the perpetrators nor the motives are known, but we know the possible motivations could be multiple and complex. We pray for all those who are victims of violence in the Middle East."
World Council of Churches' (WCC) general secretary, Rev. Dr Olav Fykse Tveit, also condemned this "odious crime" saying, "This attack is particularly monstrous as it was clearly aimed at causing maximum casualties to the innocent during a particularly busy time at one of the world's busiest hub airports. We hope and pray there can be a redoubling of efforts to bring peace to the region to end the conflicts which are fueling such odious criminal acts."
Turkey, a majority Muslim country, is struggling to deal with millions of refugees fleeing Syria's civil war and an insurgency by Kurdish militants in the southeast. It has been both praised and criticized for its rapprochement with Israel.
Turkish Prime Minister Binali Yildirim indicated the attack on Europe's third-busiest airport was likely carried out by the Islamic State during the holy month of Ramadan.
Turkish President Recep Tayyip Erdogan said in a statement that the incident "shows that terrorism strikes with no regard to faith and values. We urge the world, especially Western countries, to take a firm stand against terrorism."
"Acts of violence are frequently responses to long-standing injustice," said the Rev. James Moos, UCC executive, Wider Church Ministries. "Even as we condemn brutal and cruel attacks, we commit ourselves to non-violent responses and work with partners across the globe to address the root causes of conflict. A true peace is built on the foundation of justice."
---
Related News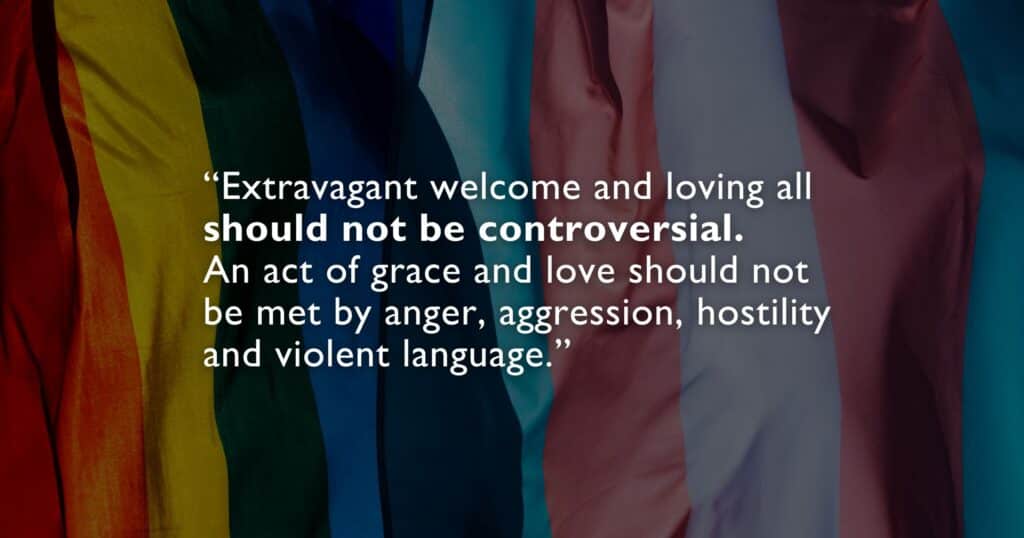 The United Church of Christ National Officers and the Conference Minister of the South Central...
Read More