Meet UCC Volunteer Ministries volunteer Gail McAfee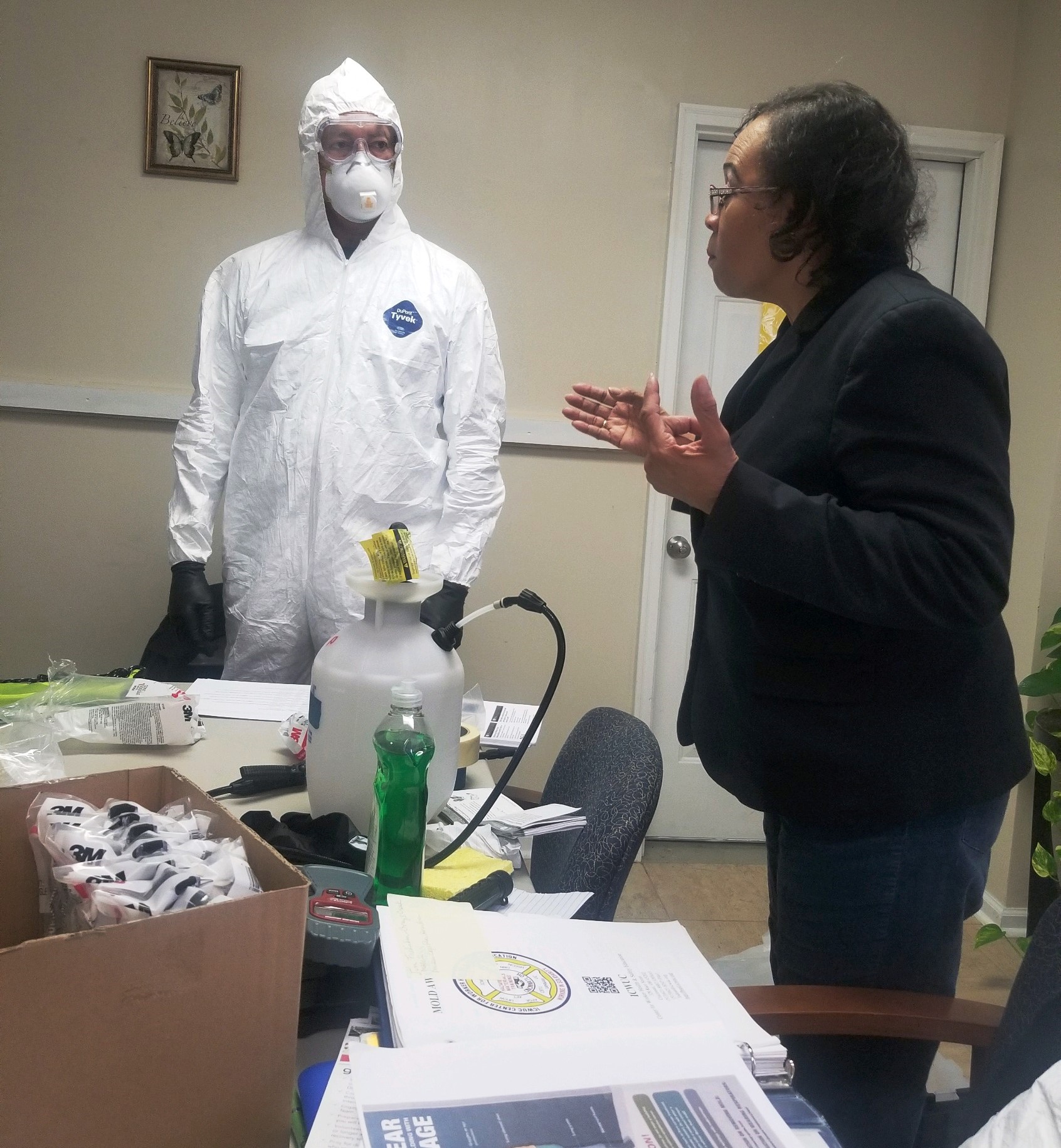 The Rev. Gail McAfee is currently serving as a UCC Volunteer Ministries' volunteer in North Carolina. She was brought in to provide mold remediation following Hurricane Florence. Hurricane Florence was a powerful and long-lived Cape Verde hurricane* that caused catastrophic damage in the Carolinas in September 2018. Freshwater flooding due to torrential rains caused damage to many homes and businesses.
When asked by Phyllis Richards, then Acting Team Leader of the Global H.O.P.E. team, why she became a UCC Volunteer Ministries volunteer, McAfee, of Fayetteville, N.C., immediately responded, "That's what I was taught to do. I was raised by pastors and was taught to respect all people, regardless of their current status in life. Everyone is just as important as the person wearing the suit."
Growing up, McAfee remembers her own mother helping the community, sometimes taking clothes from her own children's closet and giving them to families who needed them.  "That's just how I grew up," she said. "But the amazing part is seeing the quality of life change in people who you have given a helping hand. Seeing someone go from homeless to gaining meaningful employment blesses me too!"
Here's more about why McAfee (pictured, distributing PPE) volunteers:
"As humans, we don't always want to see others get more than we have, but the Bible teaches us to love God, and to love our neighbor. To me, that is what is at the core of volunteering. When people see my love for helping others, it sets an example. Helping others catches on.
"While I signed up to help people through workshops that taught mold remediation tips for homes damaged by Hurricane Florence, that work was halted by COVID-19. Yet some of the skills used in mold remediation helped prepare us for COVID-19. The equipment is similar, so now I teach proper use of the personal protective equipment (PPE), to hand wash, and to social distance.
"Early on, in the pandemic, I would also print COVID-19 information from the UCC website and pass it out to people while distributing PPE," said McAfee.
In addition to PPE, McAfee is partnering with another local pastor who is concerned with people in their community who are hungry or having to choose between food or medicine. McAfee said, "If we can provide them with food, then they can use what little money they have to buy medicines and other essentials.
"We distribute PPE for anyone in the community who needs it. We've provided PPE to churches, community centers, hospitals, police, mail carriers, essential workers, and funeral home employees, along with fresh fruit and vegetable boxes and Borden's milk, whole and 2%, averaging over 2,500 gallons of milk per month." McAfee and Gregory Congregational UCC in Wilmington, N.C., where she pastors, perform community services in the New Hanover County area, also blessing many of the families in that area with food boxes, milk and PPE.
"I love the UCC because we are a justice church," McAfee said. "Doing the disaster work is important, but also meeting the needs of the people and fighting against the causes that led to the need."
This article is the first in a series. Watch for more from McAfee in the coming weeks.
How about you? Here's information about UCC's many volunteer opportunities and an application to become a UCC Partners in Service volunteer.
---
Related News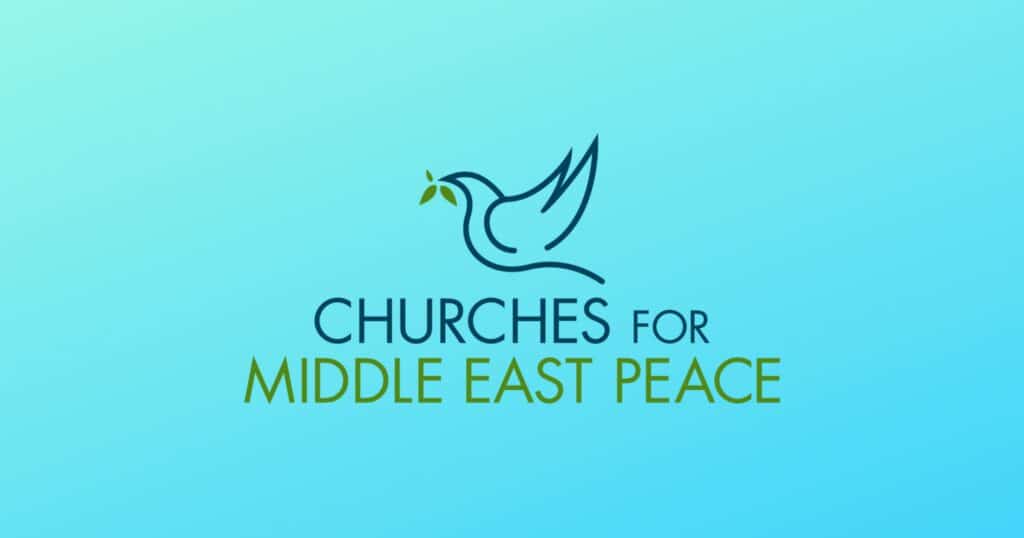 The following statement was issued Dec. 2 by Churches for Middle East Peace (CMEP), of which...
Read More