UCC to host online interfaith prayer service Sept. 14 for immigrant-welcoming week
In 2019, the United Church of Christ's Amistad Chapel hosted an interfaith prayer service as part of Global Cleveland's first-ever Welcoming Week, celebrating the contributions of immigrants and newcomers to Northeast Ohio from around the world.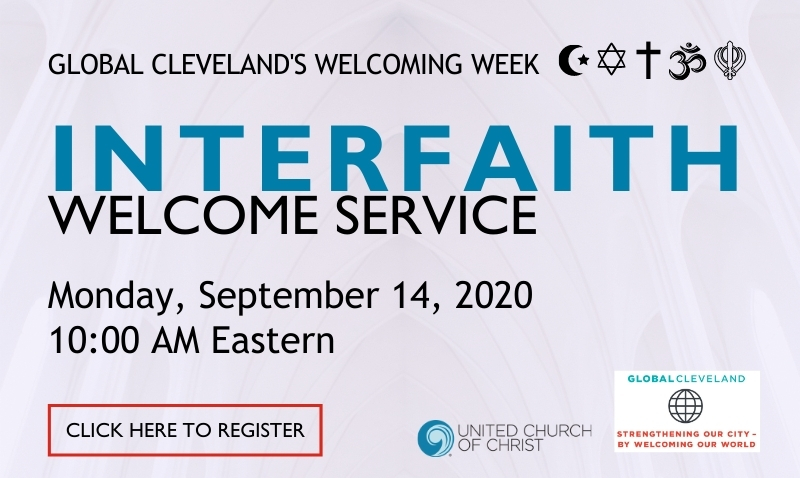 This year, on Monday, Sept. 14, the UCC will do so again, but this time online – and the public is again invited. People can register for the service – to be held via Zoom from 10 to 11 a.m. EDT – by clicking here.
"Like last year, this service will be a non-denominational prayer service celebrating diverse cultures and religions," said Cynthia Bailie, director of the UCC's Office of Philanthropy, Technology, Identity and Communication. "We are celebrating unity, connection and fellowship with one another, and you don't have to be in Cleveland to join us."
Scheduled participants in the service include:
Joy Fenton-Jones, lay pastor of Independence United Methodist Church
The Very Rev. Bernard J. Owens, dean, Trinity Episcopal Cathedral, Cleveland
Eileen Pappalardo, mental health counselor and art therapist
Malika Elena Salazar, musician and Dances of Universal Peace practitioner
The Rev. Carol Vaccariello, speaker, storyteller and spiritual coach
Sensei Dean Williams, guiding teacher, Crooked River Zen Center, Cleveland
Isam Zaiem, treasurer and co-founder, Cleveland chapter, Council on American-Islamic Relations
It's part of an all-virtual lineup of Welcoming Week activities running from Friday, Sept. 11, through Friday, Sept. 18. The events, all free, include panel discussions, international cuisine cooking demonstrations, international musicians, an InterCLE welcome to international students, a virtual tour of immigrant and international artists at the Rock and Roll Hall of Fame and Museum, and more.
International flags will fly above Cleveland City Hall in celebration of the week.
"All events during Welcoming Week focus on culture, community, economy and internationality," said a news release from Global Cleveland.
"This series of events shares how immigrants have shaped our community and shows how immense their contributions have been to our region," said Joe Cimperman, president of Global Cleveland. "We invite everyone to join us for our free, virtual events throughout the week."
Featured webinar panels include:
Advocacy, Allyship, Alliance – Cleveland's African American Community Leaders and African Immigrant Leaders, sharing their thoughts on what is means to be Black
Latinx Perspectives Now in Northeast Ohio, with an intro from U.S. Rep. Jesús G. "Chuy" García of Illinois, featuring a discussion on what it means to be Latinx
The Stories We Tell: The Impact of Lived Experiences on Journalism, featuring five female journalists with immigrant backgrounds in Cleveland
Public Health Access and the International Community, regarding the barriers to public health services for the international community
InterCle, a welcoming event for international students to Northeast Ohio
"Around the Globe Cooking Demos" will feature:
Lumpia, from the Philippines, with Jenika Gonzales
Strudel, from Slovenia, with Julie Tromba
Chicken Thali, from Nepal, with Nithya Pradhan
Kasspazn/Käsespätzle, from Germany, with Louis Hanika
Sambusas, from the Democratic Republic of Congo, with Esther Ngemba
The UCC is among several corporate and government sponsors of the week.
A full list of events, webinar registration, and access to daily links to the cooking demos and musical guests can be found at globalcleveland.org.
---
Related News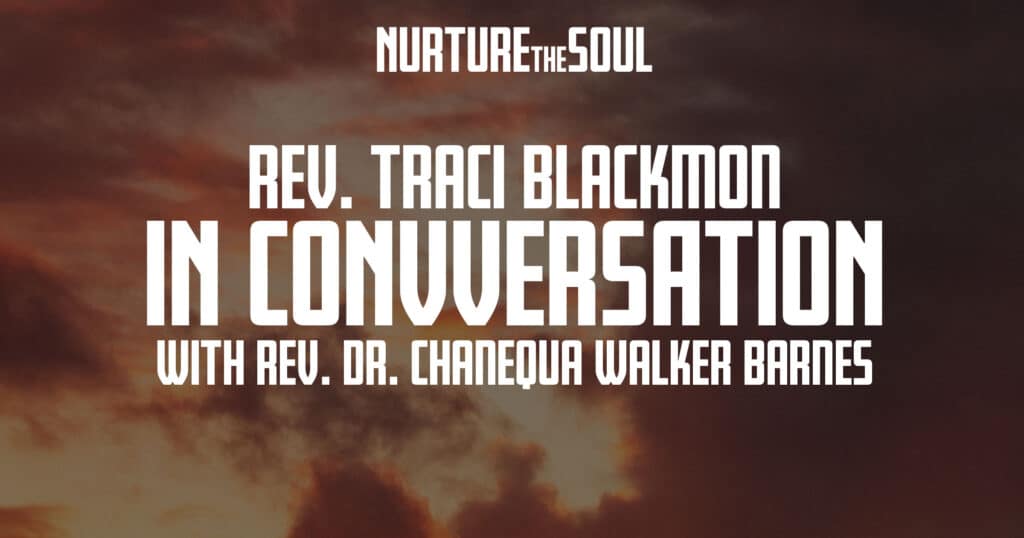 The impact of trauma and the need for self-care are vital -- and sacred -- topics for the...
Read More