UCC shows up in Charlottesville
Heather Wilson, Dust & Light Photo 
The presence of the United Church of Christ was strong and widespread in Charlottesville, Va., this weekend as hundreds of white nationalists, neo-Nazis and Ku Klux Klan members clashed with counter-demonstrators in the streets of that university community, killing one woman and injuring 19 others. From the primary organizers of Congregate C'ville, local UCC leaders who mobilized clergy and people of faith and offered non-violent training, to national and conference leaders, scores of visiting ministers and mission personnel, they put their bodies on the line in prayer, in protest and in offering pastoral care in local hospitals and in the public square.
32-year old Heather Heyer, a local paralegal, was killed on Aug. 12 during an act of terror, when a Nazi sympathizer plowed into a crowd on a pedestrian mall on Saturday afternoon. James Alex Fields, of Maumee, Ohio appeared in court Monday morning charged with second degree murder in her death. He was denied bail.
"While no clergy were seriously injured, some of our allies and local faith members were injured during the vehicular act of terror," said Brittany Caine-Conley, lead organizer for Congregate C'ville, and a member in discernment at Sojourners UCC. "They are in stable condition and we commit to caring for them however we can."
UCC National Officer and Executive Minister of Justice and Witness Ministries the Rev. Traci Blackmon escaped injury when she was whisked away Saturday morning, in the middle of a live interview with MSNBC, from an area near Emancipation Park, the site of the planned white supremacist rally. Violence broke out and the area was shut down by police for unlawful assembly before the noon start time.
"Traci was right at the steps at the entrance of the park, when the white supremacists were being pushed out by police in riot gear. Glad the local organizers thought ahead and had security personnel," said the Rev. Marvin Silver, associate conference minister, justice and witness ministries, UCC Central Atlantic Conference (CAC). "When I saw them (the white supremacists) get out of their vehicles, they were coming with shields and clubs. They weren't coming for a peaceful protest – they were coming for a riot. Police were not fully effective as they could have been."
When the fighting started Silver and his CAC colleague the Rev. Alex Vishio were observing from the steps of First Methodist Church across the street.  
"We watched waves of police in riot gear go into Emancipation Park to push out the white supremacists. The medical area was set up right next to the church. We wanted to make sure our people were ok, and wanted to be supportive of Tracy and Seth," Silver said. The Revs. Seth Wispelwey and Tracy Howe Wispelwey, members of Soujouners UCC in Charlottesville, were key organizers of Congregate C'ville. The faith-based opposition to the racist groups issued an invitation to interfaith clergy who came to stand in solidarity and love, provided instruction on nonviolent action and prepared the prayer services held on Friday and Saturday. Prayer services which offered spiritual grounding and underscored the months of preparation that were a part of the weekend. 
"I saw a real collaborative effort between national, the CAC, local churches and their pastors." Silver continued. "Traci's prophetic voice was huge. Mike Neuroth (policy advocate from the UCC Washington, D.C. office) was helpful. It was amazing just to hear their leadership efforts and bring a response."
"The courageous movement leaders, Seth Wispelwey, Tracy Howe Wispelwey, Brittany Caine-Conley are gifts to the church, and I consider it a great gift to serve with them in the UCC," said Blackmon. "What happened in their hometown, happened to them, and they were determined not to allow it to happen through them. For this I give God praise."
Heather Wilson, Dust & Light Photo
"They showed up, put their bodies on the line," said Destiny Aman, of Hope UCC in Alexandria, Va., of the 50 clergy from several traditions who linked arms outside the park area. "While they were holding that space, that space was peaceful, to the degree that it could be a prayerful place because they were there."
"I am absolutely firm in the belief that the presence of the clergy reduced the violence at the event," Aman continued. "That moral and spiritual leadership gave some pause before using violence."
"We have received comments from many community members that we were a calming and protective presence," said Caine-Conley. "We were glad to be with our community. However, we also felt safer because of  Antifa folks (an anti-fascist group) who were protecting the community. We were all there with the same goal: Counteract white supremacy and protect those we love."
The Rev. Laura Martin of Rock Spring Congregational UCC in Arlington, Va., and the Rev. Amanda Hendler Voss (formerly at Land of the Sky UCC in North Carolina, now attending Hope UCC in Alexandria, Va.) both offered a pastoral presence at the hospital. Hope UCC's Mission and Social Justice Team patrolled the streets with a Mobile Care Wagon, offering water and assistance. 
"We were right there by the clergy line where the white supremacists were going into the park. We were there to help the people when skirmishes started to break out all over the place," said Aman. "Pockets of people trying not to get trapped with angry racists. With all that fear, I think it's just a fraction of the experience of what some people in this country have been feeling for hundreds of years." 
"We have to find new ways to respond to this," said Silver. "I learned a lot in Charlottesville, and we'll look at some new strategies in justice and witness work."
Organizers from Congregate C'ville are hoping to create space for healing in the coming days, and expressed gratitude for the presence and the courage of clergy, faith leaders and allies who united to demonstrate against white supremacy and fascism.
"The action of God's love demonstrated in/as Jesus is about showing up and being present, and ending state sanctioned violence," said the Rev. Howe Wispelway. "This is also not isolated to the South and where there are visible confederate symbols. There are visible signs of white supremacy everywhere and we need to learn to recognize them as a part of our ongoing commitment to dismantling white supremacy and building a sustaining racial justice."
"Although I was not on the front line, I can say that witnessing the violence and hate that was coming from the white supremacist groups was traumatic for me, and I am deeply concerned for all those who confronted it physically and spiritually," said the Rev. Mike Neuroth. "There is much more work and healing needed in the days to come. Next time the call comes, I also hope we can gather many more to put our faith and bodies on the line. I know I will be there." 
Watch the message from UCC General Minister and President John Dorhauer, Dealing with Evil
Read this Pastoral Letter from denominational leadership with liturgical resources.
---
Related News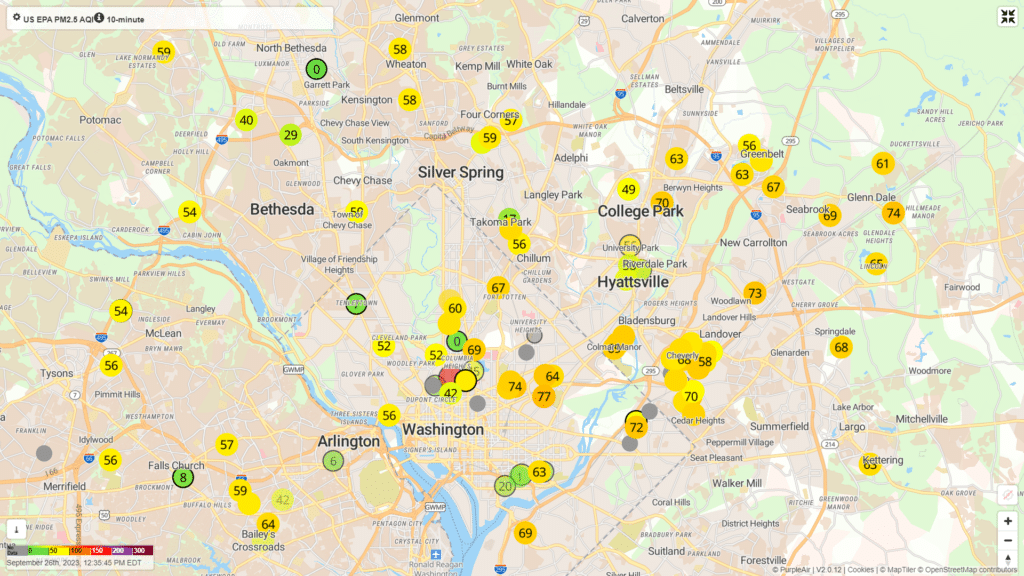 This summer, the United States experienced some of the worst days for wildfire pollution in...
Read More