UCC sharing 46 prayers in 24 hours online during May 7 Interfaith Day of Prayer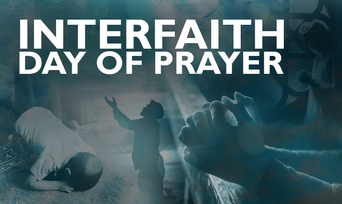 On the National Day of Prayer, the United Church of Christ is releasing 46 original prayers written by people of many faiths, in a multitude of voices. Religious scholars, deployed military, social activists, educators, authors, poets, a politician and a migrant living in sanctuary have authored appeals that touch on the need for the Divine in this time of the novel coronavirus pandemic. The church's interfaith "prayer warriors" range in age from a 95-year-old former UCC officer to a 7-year-old child. 
They pray as one for moral and spiritual renewal — for a country grappling with greed, for politicians more concerned with economic stability than human life, for a world at war with a deadly virus. 
"A virus invisible to us, yet very present with us brings sickness. We cannot ignore or avoid its presence," writes the Rev. Geoffrey Black, a past UCC general minister and president (2009-2015). "Now we are awakened to the uncertainties of time and place." 
As retired Episcopal Bishop Gene Robinson asks, "Do you mean for this virus to be a wake-up call about how we're treating the most vulnerable among us — even the earth itself — long before the virus?" 
These quotes are from two of 46 prayers to be shared online at UCC.org and on the UCC Facebook page, beginning Thursday at 12:00 a.m. EDT. The Rev. Traci Blackmon kicks off the series with additional prayer the evening before on Facebook at 6:00 p.m. Wednesday. Readers will be able to access a new prayer every hour May 7 from 12:00 a.m. through noon. After that the frequency of the prayers increases to every half hour through 6:30 p.m. From 6:45 p.m. until midnight, a new prayer will be presented every 15 minutes. 
Rooted in firm belief in the power of the their intercessions, the prayer warriors ask for strength, offer thanks, and look for grace and guidance in the days ahead.
"Send fresh your anointing of grace and mercy upon those who believe, yet doubt your presence. Guide us, Father Mother God, always with your light so that men and women will see you and your glory through all that we do and all that we are," writes Dr. Pernessa Seele, an immunologist, CEO and Founder of Balm in Gilead, Inc., a religious based organization that provides support to families living with AIDS.
"SpiritGod, we stand in need of your healing spirit," writes human rights activist, Ruby Sales, founder and director of the Spirit House Project. "Touch our hearts, and in the place of greed that makes us gobble up everything for ourselves, replace it with compassion and generosity." 
The prayer warriors also express grief for what has been lost and look with hope at the new normal that will emerge after COVID-19.
"Sovereign God help us focus less on constraints and fear; but rather consider that we are all a part of a new vision for the hope of many nations and the healing of our world," Rev. Dionne Boissière, Chaplain of the Church Center for the United Nations.
Presiding Episcopal Bishop Michael Curry prays, "Help us to place our hands in your hands and in the hands of each other that we may walk together and work together until until our nightmares are ended and your dream for us and all your creation is realized on earth as it is in heaven."
"Blessed are you, O God," prays Rabbi Jonah Dov Pesner, director of the Religious Action Center of Reform Judaism. "Bring life even where there is death."
Rev. Mitri Raheb, a Palestinian Christian, sends his prayer from Bethlehem, calling for wisdom. 
"While states and countries are building walls of separation and promoting segregation in the name of security and self-protection, open our eyes in this time of a global pandemic, to recover our common humanity, dignity and equality." 
As a church of extravagant welcome, the UCC is inviting members of all faiths to add their prayers to the stream of UCC posts on Facebook.
"Although May 7 is National Day of Prayer, this call for prayer is from a higher power than Congress," said Blackmon, UCC associate general minister. "The voices gathered here are representative of the world's horrors and our hopes. I am deeply grateful and strengthened to know that this call to pray is reverberating around the world. In this space the number of people who've answered the call to contribute to this communal cry serves to remind us that God is indeed still speaking and we have the power to heal the world."
UCC leaders contributing prayers include General Minister and President John Dorhauer and his four living predecessors — Black, John Thomas, Paul Sherry and Avery Post, who is 95. Religious traditions represented in the prayers include Baptist, Christian Church (Disciples of Christ), Evangelical, Unitarian Universalist, Islam, Judaism, Sikhism, Baha'i, Lutheran and Dutch Reformed. Contributors come from African American, European American, Indigenous, Asian American and Latinx communities. 
---
Related News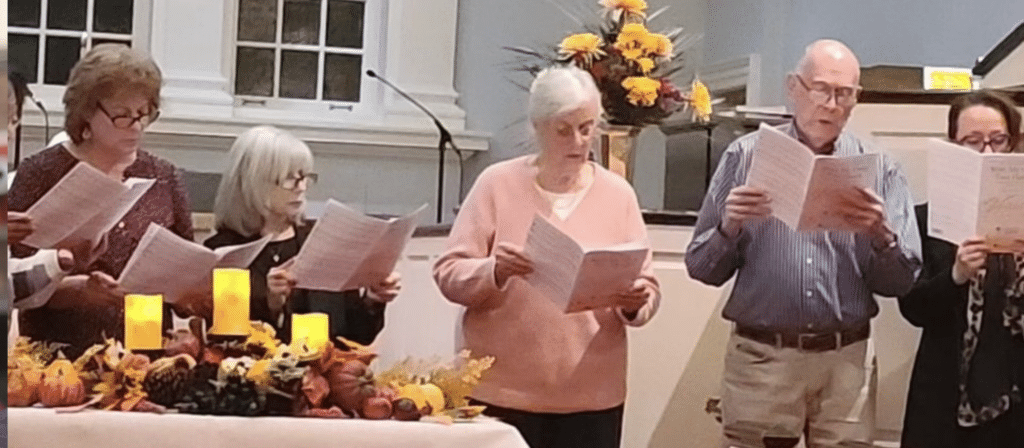 Many United Church of Christ congregations across the country participated in interfaith...
Read More