UCC seeks nominees for Justice Leadership Awards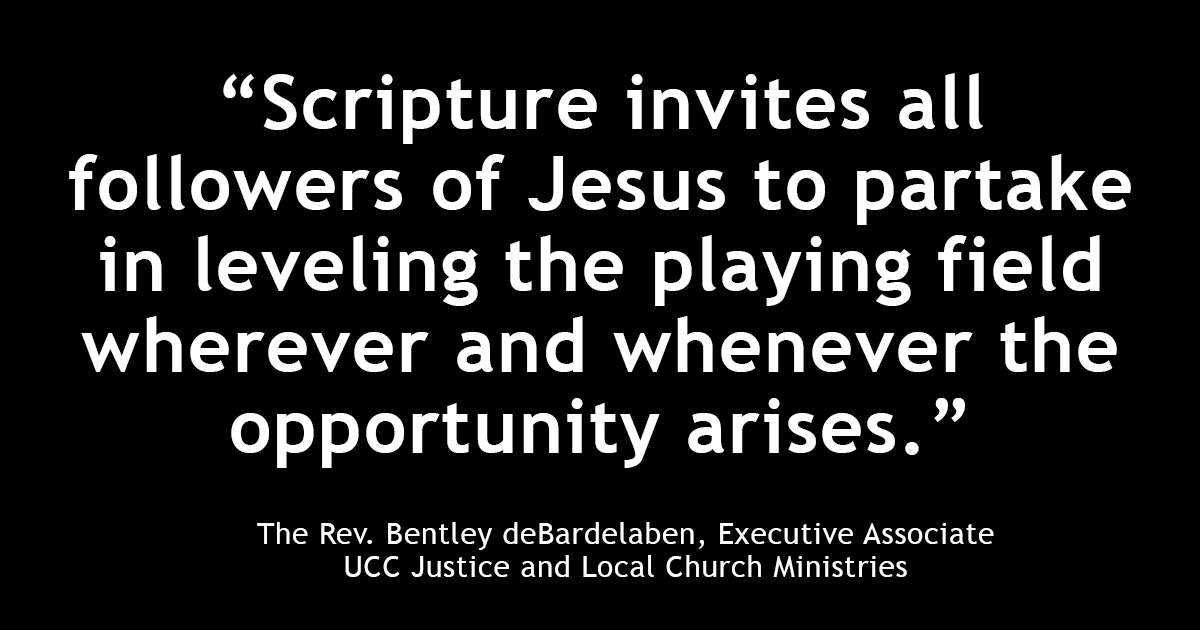 The United Church of Christ, its congregations and church members work for peace and justice. It's in the DNA of the denomination. To honor that work, the UCC will be presenting four Justice Leadership Awards in June at this year's General Synod in Milwaukee, Wisc., and is looking to the wider church for nominees.
If you know a prophetic justice worker, a local church, or a grass roots organization that you believe deserves to be honored for effective leadership around justice, please send in your nomination using this online form. The four award categories are Local Church, Social Prophet – Clergy or Laity, Grass Roots Organization, and Youth/Young Adult. Justice and Local Church Ministries (JLCM) is currently soliciting these nominations, and will be honoring the 2019 justice leaders during the Valerie Russell Luncheon and Lecture on Saturday, June 22.
"Traci Blackmon and I believe scripture invites all followers of Jesus to partake in leveling the playing field wherever and whenever the opportunity arises. In other words, to do what is possible to provide a way for life to be more just where it has been unjust for all of God's creation," said the Rev. Bentley deBardelaben, executive associate, UCC Justice and Local Church Ministries. "It is an honor and privilege for JLCM taking the time at General Synod to recognize and celebrate a handful of people and/or organizations who are humbly, yet faithfully working toward that end. I only wish we had the funds to celebrate more than these four."
The Rev. Traci D. Blackmon, associate general minister for Justice and Local Church Ministries, will present the four Justice Leadership awards to the winning individuals and organizations. The luncheon is also a time for the JLCM associate general minister to briefly share the ongoing work of the ministry teams, and what areas of focus are before them in the immediate future.
During General Synod 32 in Milwaukee, June 21-25, another group will also be honored for exemplary work on behalf of peace and justice. The Movement Makers Award, first created before the previous General Synod, will be presented on the plenary stage. This year the Coalition of Immokalee Workers will be honored for their amazing work on migrant rights.
To recognize UCC justice leaders, use this nomination form.  Learn more about General Synod 2017 winners here.
---
Related News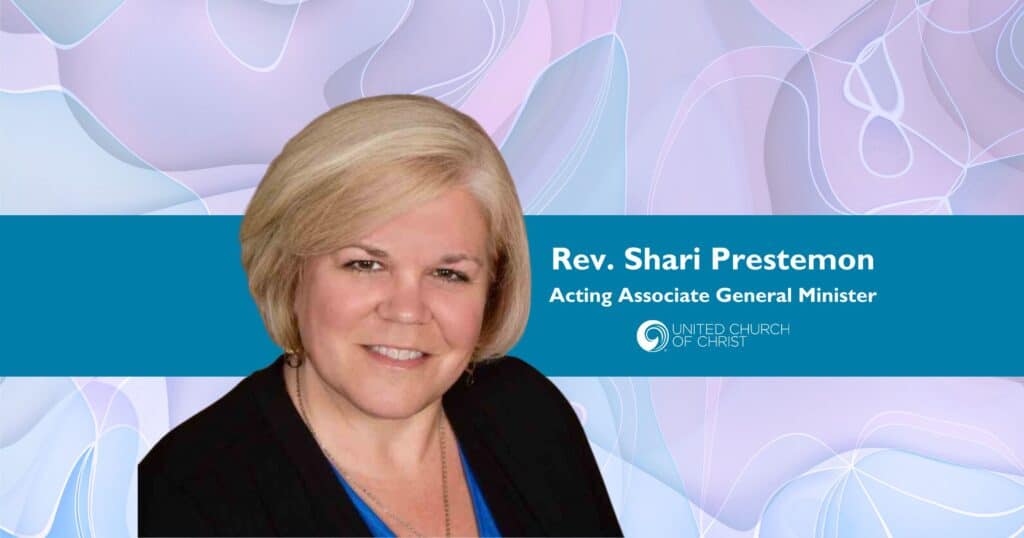 A new United Church of Christ national leader has been called. The UCC Board voted in a...
Read More