UCC scholarship and grant process begins January 1
Each year, the United Church of Christ's Office of Philanthropy and Stewardship selects recipients for 29 different scholarships and grants available that help undergraduates, seminarians and social justice groups pay the cost of their education.
But beyond providing financial assistance, the recipients of these scholarships and grants are given something else — affirmation from the wider church.
"The United Church of Christ offers a plethora of scholarships and grants, from undergraduate scholarships, to support for Members in Discernment who aspire to authorized ministry," said Pat Lyden, associate director of grant and scholarship administration for the Office of Philanthropy and Stewardship. "The scholarships help to create the church's future, by supporting its emerging and current leadership."
The application process for scholarships, available on the UCC website, opens on Jan. 1 and concludes on March 1.
Raven Rowe, a member in discernment at Chicago Theological Seminary, describes receiving the William R. Johnson scholarship as a blessing that "affirms my call to leadership in the church, specifically as a queer person," she said.
"The church affirms me in my queer identity, and it stands behind [me], providing support for me to go forth and become a leader in the church, as a queer person," Rowe said. "This honestly means more to me than any amount of money ever could."
"But the money has also been a blessing," Rowe continued. "It has helped cover my commuting costs, so that I wasn't required to maintain a second residence or relocate my family in order to attend classes on campus in Chicago.  It has also helped me with living expenses and the ridiculous costs of the library of books that has become so treasured throughout my seminary experience. I have been able to buy all my course books, as well as a plethora of texts to help me in my recent research for my thesis project. Buying that many books, even if you are able to find them used, those expenses sure add up."
The scholarship, open to UCC seminarians open about their sexual orientation, is in honor of William R. Johnson, the first openly gay man ordained in the UCC. The scholarship was established as a concrete way of affirming the church's long-standing conviction that sexual orientation should not be a barrier to ordination.
"So, yes, the money has been a blessing. But having the support of the wider church, as a queer identified person, this support has been priceless," Rowe said.
Ben Gifford, a third-year mechanical engineering major at Iowa State University, was a recipient of the UCC Undergraduate Scholarship the last two years, which he says makes paying out-of-state tuition and the cost of books a little easier each semester.
"The funds I receive are typically used to cover my books, and online access codes each semester," Gifford said. "Access codes give students access to specific websites so they can log in and complete assignments teachers post. These books and access codes typically cost anywhere from $300 to $600 depending on the semester. If any money is left over after paying for books and access codes the money automatically goes toward paying my tuition."
For out-of-state undergraduate students such as Gifford, from Bloomington, Ill., and a member of St. Luke Union church there, the cost of tuition, housing and books is about $29,960 per year for 2015-16, according to the university.
"I am very grateful for the scholarship I have received," he said. "Without this scholarship, I would still be able to obtain my education. The difference is I would be taking more money out in loans to pay for my books and tuition. The scholarship really allows me to focus on my school and on improving my talents God has given me."
Nikki Frontz, a member in discernment at Illiff School of Theology in Denver, received the Adrienne M. and Charles Shelby Rooks Fellowship for Racial and Ethnic Theological Students, a $12,500 scholarship, and the Rev. Dr. Joseph Henry Evans Scholarship for African-American UCC Seminarians. Frontz is in her final year of the M.Div. program at Illif, and a member of Air National Guard, where she served as as assistant chaplain.
The Rooks Fellowship was established to support the seminary education of members of the United Church of Christ from racial and ethnic groups underrepresented in our church who are committed to serving the UCC. The Evans Scholarship fund for African-American seminary students, established in 2009 by United Black Christians in covenant with the UCC's Local Church Ministries, is awarded to aspiring justice advocates with proven leadership abilities.
"Visiting Africa for 17 days is a privilege that many are not afforded. Because of the Rooks Fellowship and the Evans scholarship, I was able to study abroad in Africa and my final year of seminary's academic tuition, room and board was covered," Frontz said. "Without these funds, I would not have been able to visit the land of my ancestors (Africa). I am more equipped to serve the UCC and continue the call for social justice in our world."
---
Related News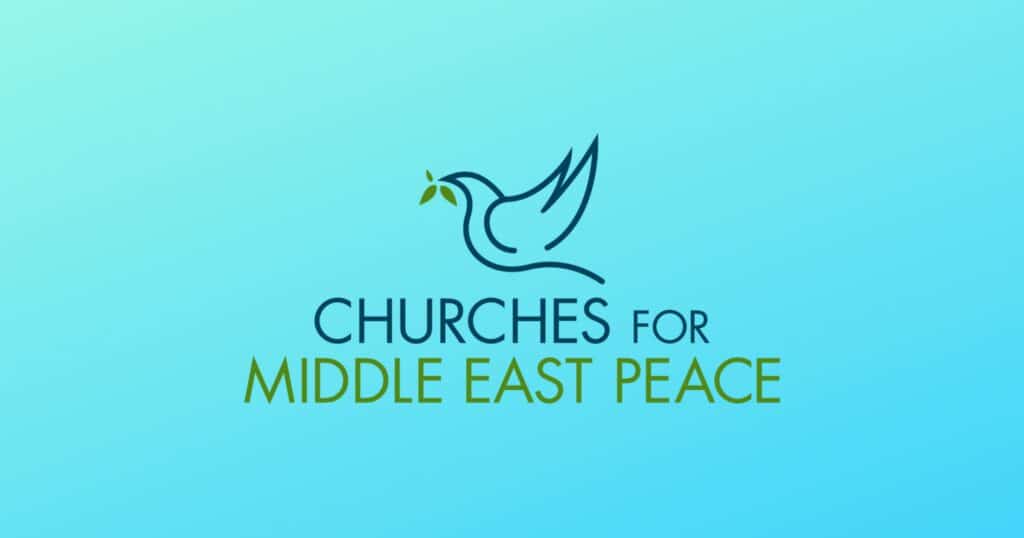 The following statement was issued Dec. 2 by Churches for Middle East Peace (CMEP), of which...
Read More