UCC's 3 Great Loves continues to 2021, with a momentum and a theme song
United Church of Christ congregations and organizations are living out God's love in meaningful ways, as evident at General Synod in shared visible snapshots of their ministries inspired by the 3 Great Loves (3GL) initiative.
At the Wisconsin Center, attendees are recording their stories in the exhibit hall at the 3GL video booth or posting written testimonies on a magnetic dry/erase board. They are also posting pictures on a seven-foot Lighthouse displayed in the entrance area of the Convention Center by the Local Arrangements Committee, where all are invited to post ways they make their light shine.
During plenary Monday morning, the Rev. Dave Sigmund, the UCC 3GL Ambassador, announced that all-church mission initiative will continue through General Synod 2021.
"3 Great Loves is you, me, all of us, collectively, as a united church, putting 'hands and feet' to our purpose, vision and mission statements," said Sigmund. "Living out our love for God, living and giving God's love. Seeking to make a just world for all through the lens of 3 Great Loves — Love of Neighbor, Love of Children, and Love of Creation. 3 Great Loves is sharing the stories of how all of us are living out that love, God's love, in missional, measurable, and meaningful ways."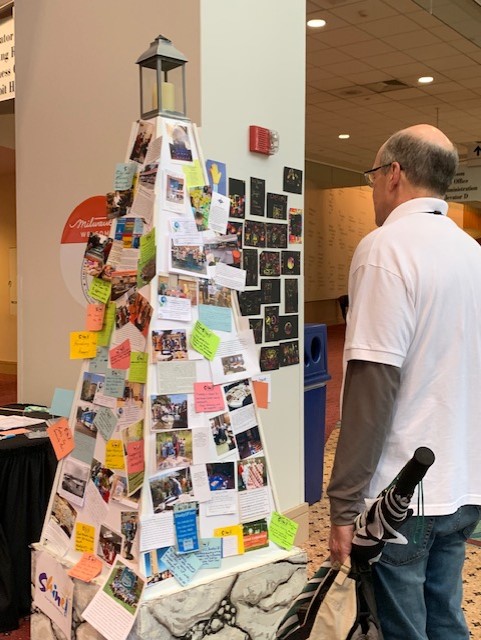 The initiative, launched in 2017 at General Synod in Baltimore, has a website, 3greatloves.org, that is populated with stories, ministries of congregations sharing God's love in their local communities. And now 3 Great Loves has its own theme song.
Commissioned by the Missouri Mid-South Conference, "I Will Sing of Your Love Love Love" made its national debut during morning plenary June 24, "to help us all catch the love, and sing the love, so we can have a melody in our hearts as we share the love," Sigmund said.
The song, written and performed by Christopher Grundy, is based on Psalm 89:1. "I will sing of his love forever. Blessed are those who know the joyful sound, who walk, O Lord, in the light of Your presence."
"I 
was looking for a scripture verse that would draw together our human acts of loving neighbor, children, and creation with God's fierce love for the same. For me, the 'I will' and 'Your steadfast love' encapsulated the human and divine aspects that are woven together in the Three Great Loves,
" said Grundy. "
Our loving acts aren't just good and right, they're also grounded in a much greater love. That seemed important."
Also important to Sigmund — the "indispensable" work of the 3 Great Loves Conference Coordinators spread across the country. He invited several of them to join him on stage, to applause.
"They have been my hands and feet, so to speak, in their varied settings. Being 'on the ground,' spreading and sharing the message of 3 Great Loves and helping all to find their place in this initiative."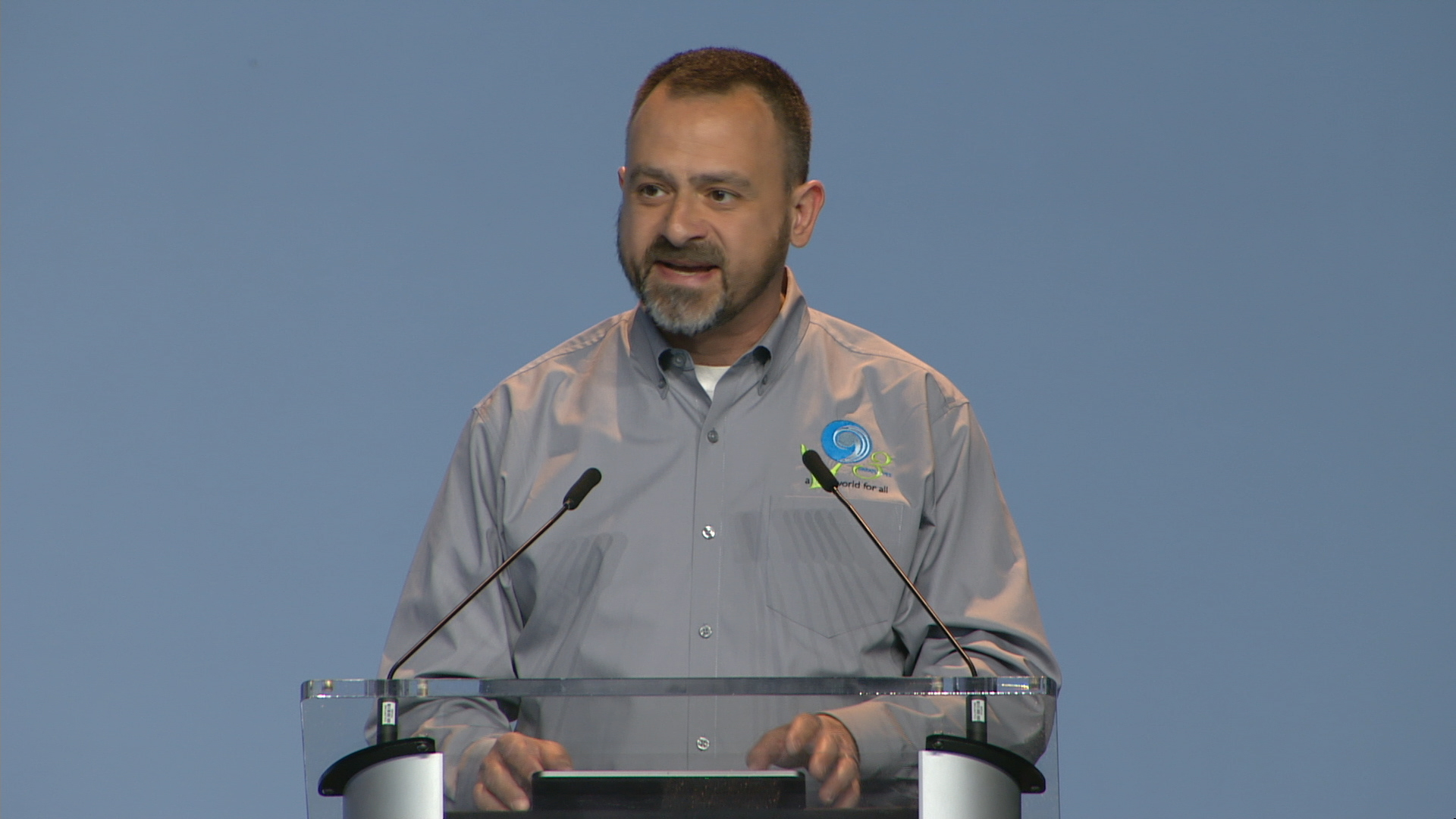 In his remarks, Sigmund invited each person in the plenary hall to act as co-ambassadors, and "fill the world with God's love through 3 Great Loves!"
He stressed that everyone's story is significant, no matter how large or small the ministry may be. Each action that lives out the love of God and leads to creating a just world for all is meant to be shared and celebrated. From knitting clubs making hats for newborns, or collecting food for food pantries, to taking part in creation care, and standing together against a social injustice; all unite us as one church in spreading God's love. He is inviting all churches and UCC affiliates to share their work through the 3 Great Loves website, or post on it social media and use the hashtag #3greatloves on Facebook, Instagram, and Twitter.
Said as Sigmund wrapped up his presentation, "I share these words from Lin Manuel Miranda's 2016 Tony Award acceptance speech when he said,'And love, is love, is love, is love, is love, is love, is love, is love, cannot be killed or swept aside! Now, fill the world with music, love, and pride.'"
The sheet music can be downloaded here.  The YouTube video shown at during Monday plenary can be accessed here. Check out the 3GL website here.

---
Related News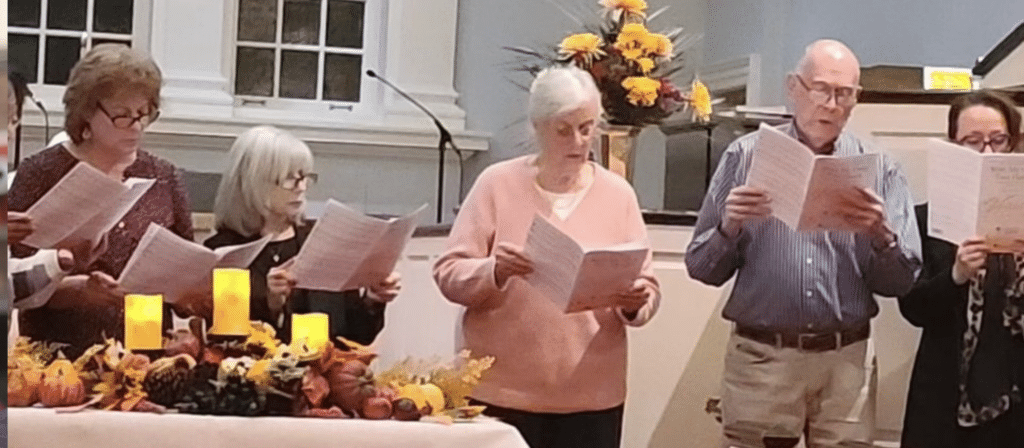 Many United Church of Christ congregations across the country participated in interfaith...
Read More