UCC reaches out with disaster relief following earthquakes in Puerto Rico, launches emergency appeal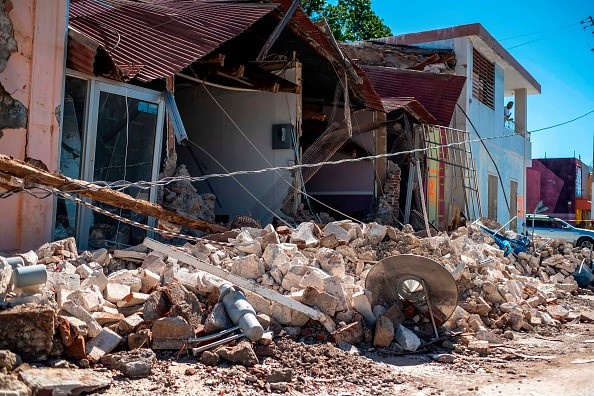 The United Church of Christ is reaching out to partners in Puerto Rico after a series of earthquakes, the largest of which struck the island on early Tuesday morning, Jan. 7. The magnitude-6.4 earthquake, nine miles from the southwestern town of Guayanilla, has killed one person, taken down homes and other structures and caused an island-wide blackout.
Tuesday's quake, one of the strongest yet to hit Puerto Rico, is the latest in a series of temblors shaking the island. One on Monday, which hit just before dawn in the waters just south of the island, registered 5.8 on the Richter scale.
"Those earthquakes unleashed small landslides, causing a general blackout across the island and severely cracking some homes," said the Rev. Angel Luis Rivera-Agosto, the UCC/Global Ministries area executive who has been in touch with church partners on the island. He said a string of smaller temblors, including another quake measured at magnitude 5.0 that struck later Monday, frightened residents of southern Puerto Rico who had been waiting outside their homes due to fears the buildings were damaged and unstable. "The media described significant damage in the towns of Ponce, Guayanilla and Guánica, towns on the south, and the southwest," Rivera-Agosto said.
He said three Global Ministries partner organizations are working to assist and assess the need in Puerto Rico.
"The Rev. Edward Rivera, general pastor of the United Evangelical Church of Puerto Rico (IEUPR), has been traveling to the southwestern part of the island, to accompany pastors and congregations from the denomination, as they are already accompanying the people there," Rivera-Agosto reported. They've recorded damages to several homes, to a parsonage in Yauco, and to a church in Ponce. Roads are also blocked in the south.
Rivera-Agosto said that Bishop Felipe Lozada, president of the Puerto Rico Council of Churches, has been in conversations with Presbyterian and IEUPR leaders to identify pressing needs.
The Rev. Karen Georgia Thompson, UCC associate general minister and co-executive for Global Ministries, is sending funds to IEUPR so the church can assist with needs of first response, such as hygiene kits. Disaster Ministries is also issuing a $250,000 emergency appeal to continue to assist the people of the island long term.
"Our siblings in Puerto Rico are dear to our hearts. The earthquakes today have caused damages in addition to the lingering damages from Hurricane Maria," Thompson said. "UCC Disaster Ministries will continue to accompany our partners as they respond to the immediate needs for shelter, food and necessities. We will assist as we can in this early stage and be prepared to be present for the work of long-term recovery."
Thompson also issued a call for prayer. "Holy God, source of light and life, our hearts are once again grieving as we witness the many tragedies around us. We pray today for our siblings in Puerto Rico who have awakened to the challenges of these earthquakes. We pray for their strength and resilience. We pray for those who experienced loss and ask their peace and comfort. Help us to be a source of your presence and love with all in this moment. We pray these things in the name of Jesus Christ. Amen."
UCC Disaster Ministries and Global Ministries have already been working with IEUPR to address the damages from Hurricane Maria. Since the storm in September 2017, the churches have collaborated on a multifaceted recovery program in which the UCC has invested $770,000 to date. It includes equipment and seed money for Ryder Memorial Hospital, support for trauma recovery and preparedness training, and repair of a church mission center serving disaster survivors in San Juan and beyond. Roof repairs have been done on more than 200 structures, with 111 homes currently on the waiting list. Disaster Ministries has also recruited over 400 volunteers who have helped with the recovery work.
That type of commitment will continue following the earthquakes.
"As the island continues trembling, it is important to continue praying in solidarity with the people of Puerto Rico at this moment," said Rivera-Augusto. "Matters can change over the upcoming days."
Send a gift to the UCC Emergency USA Fund to assist the effort in Puerto Rico.
---
Related News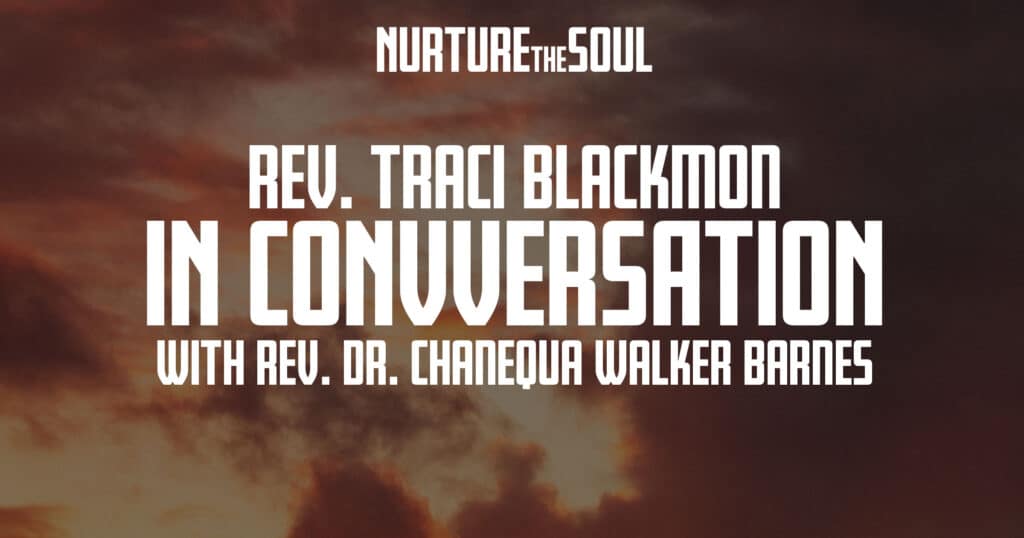 The impact of trauma and the need for self-care are vital -- and sacred -- topics for the...
Read More