UCC pastor sends love, prayers and postcards to Nashville Statement signers
Countless people across the United Church of Christ and other progressive denominations were troubled and angered when the Nashville Statement was released Tuesday by a coalition of conservative Christians, but a UCC pastor in Michigan took matters into her own hands, for the love of her neighbors.
The new doctrinal manifesto, named for the location in which it was drafted, carries the signatures of almost 200 evangelical leaders, and outlines their beliefs on modern human sexuality, which don't include same sex marriage and transgender people.
The Rev. Liz Miller, who pastors Edgewood United Church, UCC in East Lansing, decided each and every one of those signers needed to hear from her. So she did some research, and sent them all postcards. Postcards which said, "God Loves You .. God Loves Me too—God loves my whole self: my married to a woman, gender queer, Jesus following head pastor in a thriving Christian church FABULOUS self. And there is nothing you can do about it."
Then she shared this message on Facebook.
"Have you heard about the Nashville Statement? 197 evangelical leaders published a manifesto asserting that God (and therefore the church) only affirms one man and one woman, blah, blah," her statement reads. "You know how it goes and it doesn't end well for any of us. I'm including straight identified, cisgender folks in the 'us' because how can it end well for you if so many of your brethren are shut out of the Kingdom of God?
"There are some fantastic petitions you can sign online, but I needed to do something more. In political advocacy we are taught that direct correspondence is more powerful than signing online petitions. As I read through the names of the signers, I realized these were public figures who were not going to see our petitions. And they are who I'm angry at. They are who need to be reminded that God loves and affirms everyone, everyone, everyone — regardless of who you love but BECAUSE YOU LOVE AND CAME FROM GOD'S LOVE AND WERE MADE TO LOVE.
"I looked up each of the public signers of the Nashville Statement. I made a postcard, I prayed for each recipient, and today I am sending 197 messages of God's love to the people who need to hear it the most."
The response to her Facebook post — lots of likes, with comments of love and affirmation. Miller said, "They (the postcards) were liberating to create and I'm glad they are resonating with people."
Who knows — sounds like some of her friends may even pick up Miller's idea and run with it too.
---
Related News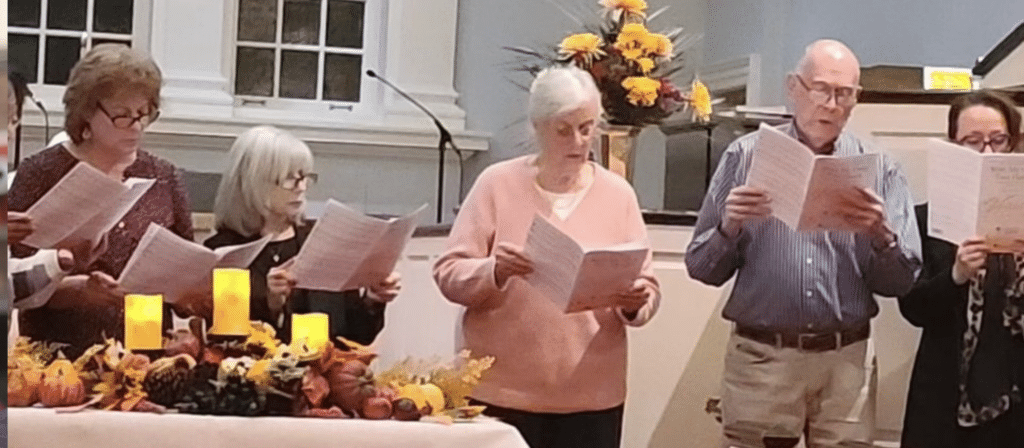 Many United Church of Christ congregations across the country participated in interfaith...
Read More