UCC pastor, congregation advocate for LGBT protections in a divided Ohio town
Even after the banner outside the church was slashed, Orchard Hill United Church has continued to live out their faith, coming out in support of a local anti-discrimination ordinance under consideration in the Southern Ohio town of Chillicothe.
The Rev. Terry Williams, the openly gay pastor of Orchard Hill UCC, has repeatedly spoken in favor of a proposed anti-discrimination ordinance — designed to protect the LGBT community — that has created controversy within the local community. During the latest public meeting on the proposed law on Aug. 29, Orchard Hill members unfurled a large rainbow-colored "God is Still Speaking" banner from the back of the room.
"We aren't going to be scared and frightened and intimidated into not living our faith," Williams told 10TV in Columbus. "We knew that there were a lot of voices in the community that don't agree with us, but we were very sad that someone would take that action."
The church was vandalized in July when its original rainbow-colored "God is Still Speaking" banner was slashed with a knife. The banner hung in front of the church's property as an expression of the congregation's support of the LGBT community in Chillicothe, a town of about 22,000 people that is deeply divided over the anti-discrimination ordinance.
With the support of a Columbus church, Orchard Hill UCC has a new banner that proclaims inclusivity. First Community Church UCC gave the Chillicothe congregation the banner after the Rev. Kate Shaner, an associate pastor at First Church, reached out to Williams. The two have known each other since they attended grade school together, and they were classmates at Methodist Theological Seminary in Ohio.
"I asked him if it would be helpful if I brought them a new one," said Shaner. "It's the least we could do. We're a large church, with a large LGBT presence, and we had multiple banners. They had posted that their banner was cut up. That's just horrible. It's one thing to read about people struggling. It's another thing to live it."
"We didn't think it was a big deal to give them a new banner. I thought anyone would do that," she said.
Before the new banner arrived, the tattered one still hung, because Williams believed that a torn sign was better than no sign at all. 
If the ordinance eventually passes, Chillicothe would be the 16th city in Ohio to have legal protections that make discrimination on the basis of sexual orientation or gender identity illegal. However, there is no similar statewide law.
"I have people in my office on a regular basis who experience job discrimination, housing discrimination, discrimination in terms of employment opportunities and advancement and even denial of public service," Williams said. "Those issues are not going to go away unless we have some implementing authority give us an avenue to address that."
 
"It's easy to be the church when things go well. It's the tough stuff we are called to do," Shaner said. "It's going to be a long conversation for their community. I'm prayerful that they will listen to each other."
---
Related News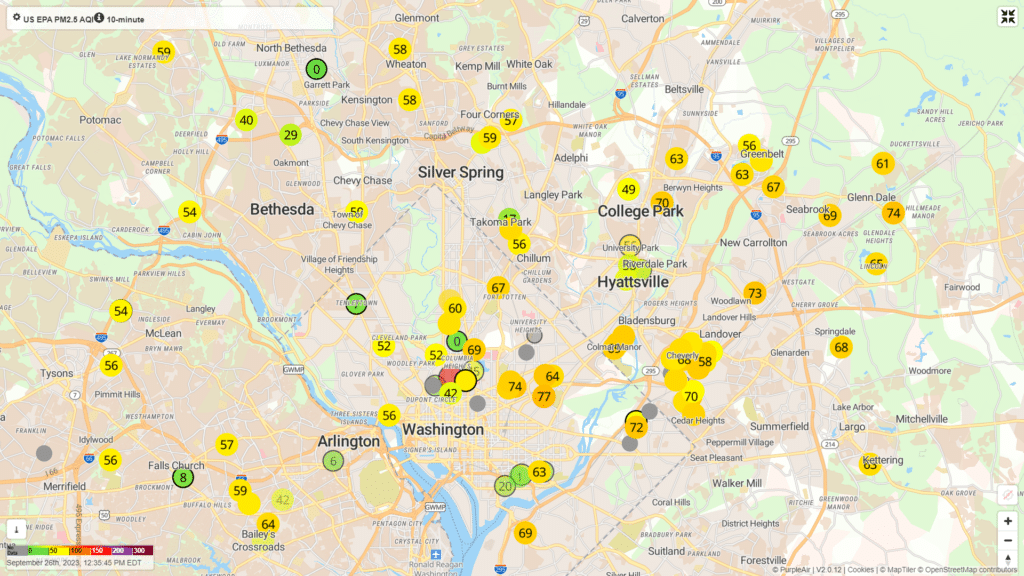 This summer, the United States experienced some of the worst days for wildfire pollution in...
Read More