UCC, other faith groups mobilize for April ACT to End Racism Rally in DC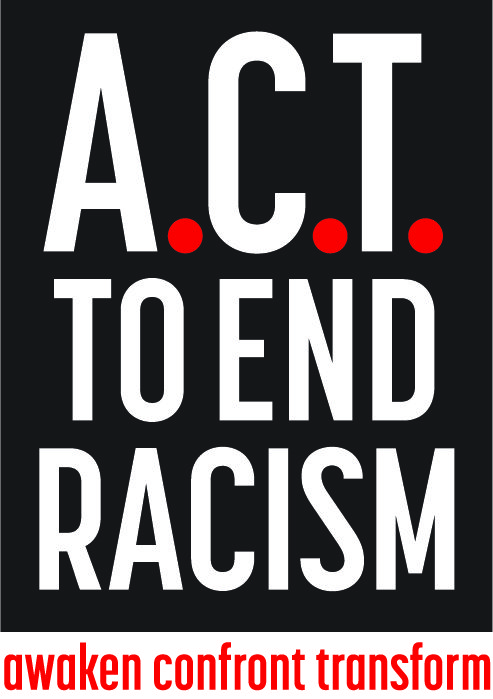 Fifty years ago, the Rev. Martin Luther King, Jr. went to Memphis, Tenn., to support 1,300 striking sanitation workers battling deadly working conditions, low wages and white supremacy. The night before he was murdered standing on a hotel balcony on April 4, 1968, he told them, "We've got to give ourselves to this struggle until the end. Nothing would be more tragic than to stop at this point in Memphis. We've got to see it through." (King, "I've Been to the Mountaintop," 217)
This April 4, on the fiftieth anniversary of King's assassination, the National Council of Churches (NCC) is continuing the struggle, gathering hundreds of thousands of people on the National Mall to remember the past, recognize King's work and launch a comprehensive effort to end racism. The UCC, as one of the NCC's 38 member communions, will be actively engaged in this initiative.
"April 4 is not just a solemn day of remembrance at the loss of a man who stood for justice, nonviolence, peace, civil, and human rights, but this day marks the ongoing legacy and fierce determination to continue King's work in this present moment," said the Rev. Velda Love, UCC Minister for Racial Justice. "The commitment to end racism in our nation remains at the root for many who are working tirelessly to 'give ourselves to this struggle until the end.'"
UCC churches are now mobilizing to participate in the ACT NOW! Unite to End Racism Rally on the National Mall in Washington, D.C., a three day event hosted by the National Council of Churches. Congregations are invited to register to on the NCC website, where participants can secure transportation, and book lodging.
The event begins Tuesday evening, April 3, with an ecumenical worship service. Wednesday morning, April 4, a silent prayer walk to the National Mall culminates in an interfaith prayer service which precedes the 9:00 am anti-racism rally. Thursday, April 5 is slated for advocacy and action.
The UCC is working to coordinate a central gathering location for members and churches on April 4, where they can join UCC General Minister and President the Rev. John Dorhauer for the walk and rally. He's co-chair of the NCC's Truth and Racial Justice Task Force.
"In the throes of our struggle to end racism, the voice of Martin Luther King, Jr. was silenced by a bullet. The United Church of Christ is proud to partner with the National Council of Churches not so much to commemorate his life as to perpetuate his legacy," Dorhauer said. "We will gather in D.C. in April to call this nation to heal from the sin of racism – a wound we have only healed lightly, crying 'Peace, Peace' when there is no peace."
The three day launch of the NCC campaign, #rally2endracism, begins a comprehensive, multi-year program to address racism in our nation.
"The National Council of Churches aims to bring national attention to end racism, and white privilege and supremacy in all of its forms, which threatens democracy for all," Love said. "The A.C.T. Now! Unite to End Racism campaign is call to Awaken, Confront, and Transform; to be a national model of what it means to be a Just World for All. As an observer of King's work during the Civil Rights Movement and fully aware of the impact his death left in my soul, my personal vow was to be a Drum Major for Justice."
Love is also immersed in launching a UCC curriculum that addresses racism and works to eradicate it.
"As MLK said, 'Racism is a philosophy based on contempt for life. It is the arrogant assertion that one race is the center of value and object of devotion, before which other races must kneel in submission.' (MLK, Jr.) God is the Creator of humanity and does not place one group of people above another. Sacred Conversations to End Racism is a restorative justice curriculum. Coming March 2018."
---
Related News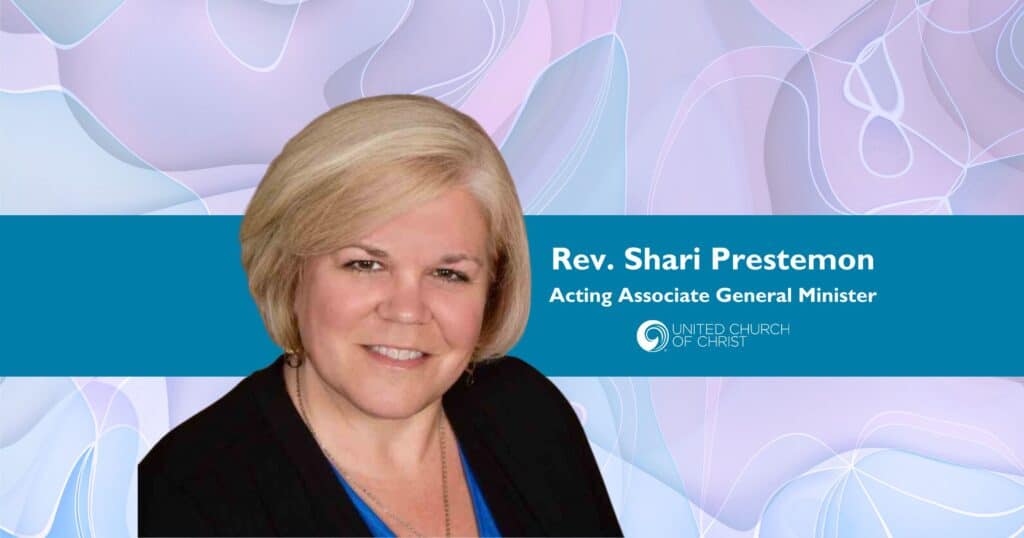 A new United Church of Christ national leader has been called. The UCC Board voted in a...
Read More