UCC network helps Nicaraguan to freedom
u
Rihana Fernanda, a 21-year-old transgender woman, fled Nicaragua after being attacked by five men who beat her into a coma and slit her throat with a broken bottle. She was taken to a local hospital where she spent nine days and is still recovering from her injuries.
After Rihana Fernanda was released, she crossed the border and was taken into custody by U.S. Customs and Immigration Enforcement (ICE). She was incarcerated in a men's prison in Arizona to await trial for unlawful entry into the U.S. She experienced further abuse in the prison, and asked for humanitarian parole. Rihana Fernanda's request was granted provided she post $10,000 bail.
On June 25, with the help of a network of new UCC allies, Rihana Fernanda found a way out of detention. Her bond was negotiated down to $1,500 and she was moved to a shelter where she is resting while travel arrangements are made to Hayward, Calif., and the care of Eden United Church of Christ.
The Rev. Rhina Ramos, pastor of Ministerio Latino in Oakland Calif., heard about Rihana Fernanda's situation from her colleague, the Rev. Arlene Nehring, senior minister at Eden Church in Hayward, and from the asylum-seeking family resident in that congregation. Ramos ministers to the LGBTQIA community in Oakland. Neither Ramos nor Nehring had enough money to post bail.
While Ramos was attending General Synod in Milwaukee, Rev. Nehring called another colleague, the Rev. Randy Mayer, pastor of The Good Shepherd UCC, Sahuarita, Ariz., who was also at Synod and asked if he knew where to obtain bail money. Mayer said, "I don't, but Kaji Dousa does."
Nehring asked Mayer to approach Dousa and request help. The Rev. Kaji Dousa is senior pastor of Park Avenue Christian Church (DOC/UCC) in New York City, and her congregation is known for their fearless activism. In her opening sermon to General Synod, she challenged delegates to "be salty." She said, "If we want salt to be salt and light to be light all over the world, then we'd better protect it." She urged Synod members to stop evil from trampling the lights of others.   
Dousa also mentioned in her sermon that Park Avenue Church supports transgender women, who are especially at risk. Mayer asked Dousa for help with Rihana Fernanda's bail. Dousa immediately agreed. With funds from the New Sanctuary Coalition, Dousa paid the bail at ICE in New York City on Monday afternoon, and Rihana Fernanda was released from detention in Arizona 12 hours later.
Across the U.S., more than 200 UCC congregations are providing hospitality, accompaniment, and support for the resettlement of newcomers. Through Eden UCC, Ministerio Latino, The Good Shepherd UCC in Arizona, and Park Avenue, NYC working together, the light of Christ just got brighter.
Alice Foltz, a member of Wellspring UCC, Centreville, Va., is a Synod Newsroom volunteer and President of the Board of Centreville Immigration Forum.
---
Related News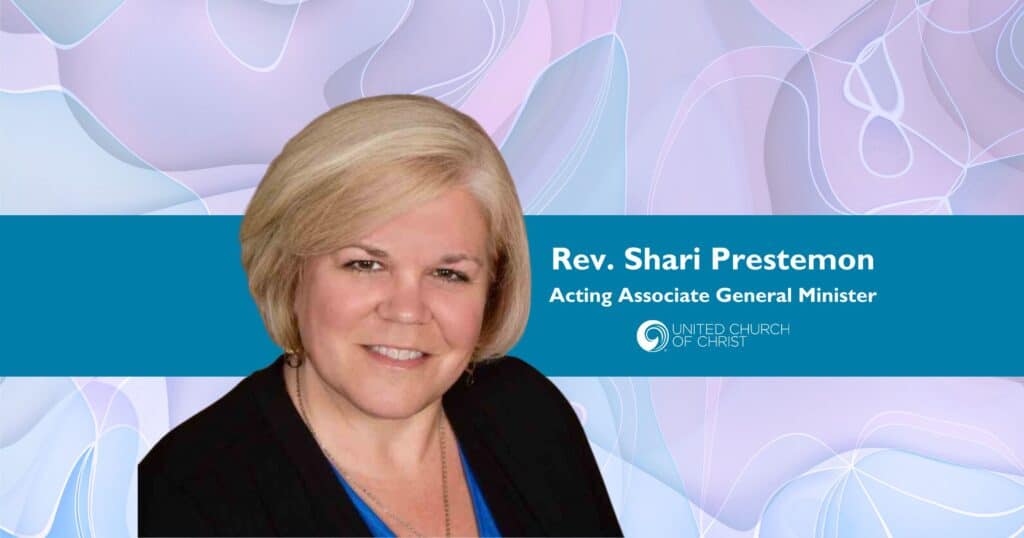 A new United Church of Christ national leader has been called. The UCC Board voted in a...
Read More