UCC national officer Traci Blackmon to deliver 34th Parker Lecture
A United Church of Christ national officer, civil rights leader, prominent preacher and teacher will deliver the keynote address for the 34th annual Everett C. Parker Ethics in Communication Lecture this fall. The Rev. Traci Blackmon, acting executive minister of UCC Justice and Witness Ministries, will speak on the intersection of justice and media during the annual telecommunications lecture on Thursday, October 13, in Washington, D.C.
The 2016 Parker Lecture and Breakfast, organized by the UCC's media justice ministry, the Office of Communication, Inc., will be held at 8 a.m. EST that Thursday at First Congregational United Church of Christ.
Blackmon said that "the media—whether on television or online—plays a critical role in our ability to spread God's word and work together for social justice," she said. "I'm looking forward to exploring the intersections between a just media and a just world."
"We were delighted that Traci joined the national setting of the UCC, and we know her to be a powerful speaker who can speak to issues of racial justice," said Cheryl Leanza, policy advisor for OC, Inc. "Because those issues — and many others — by Justice and Witness Ministries are central to the communications issues we work on, we were delighted to give her the opportunity to speak to our community on that intersection."
A strong voice for social change, Blackmon garnered national attention in the fall of 2014 as part of the pastoral presence in Ferguson, Mo., where she worked to quell months of civil unrest after the fatal police shooting of black teenager Michael Brown in August that year. Blackmon, senior pastor of Christ the King UCC in Florissant, Mo., served on Missouri Gov. Jay Nixon's Ferguson Commission, which studied the underlying causes of the racial conflicts in that city and made recommendations on how to address them.
Blackmon joined the UCC national staff on Jan. 1, and later that month she was appointed by President Barack Obama to his 15-member Advisory Council on Faith-Based and Neighborhood Partnerships. She was also recognized for leadership by Ebony Magazine, named to the publication 's Power100 list in 2015.
The Everett C. Parker Ethics in Telecommunications Lecture was created to recognize the Rev. Everett C. Parker, founder of OC, Inc., and his pioneering work as an advocate for the public's rights in broadcasting. The event is the only lecture in the country to examine telecommunications in the digital age from an ethical perspective. Past speakers have included network presidents, Congressional leaders, FCC chairs and commissioners, as well as academics, cable and telephone executives, and journalists. The Parker Lecture has been hosted each year since 1982 to recognize individuals for their impact in ethical broadcasting.
OC, Inc., the media justice arm of the UCC, was founded in 1959. Since then, OC, Inc. has worked to ensure that women, people of color, and low-income persons have equal access to ownership, production, employment, and decision making in media.
Tickets and more information about the 2016 Parker Lecture will be available on the OC, Inc., website.
---
Related News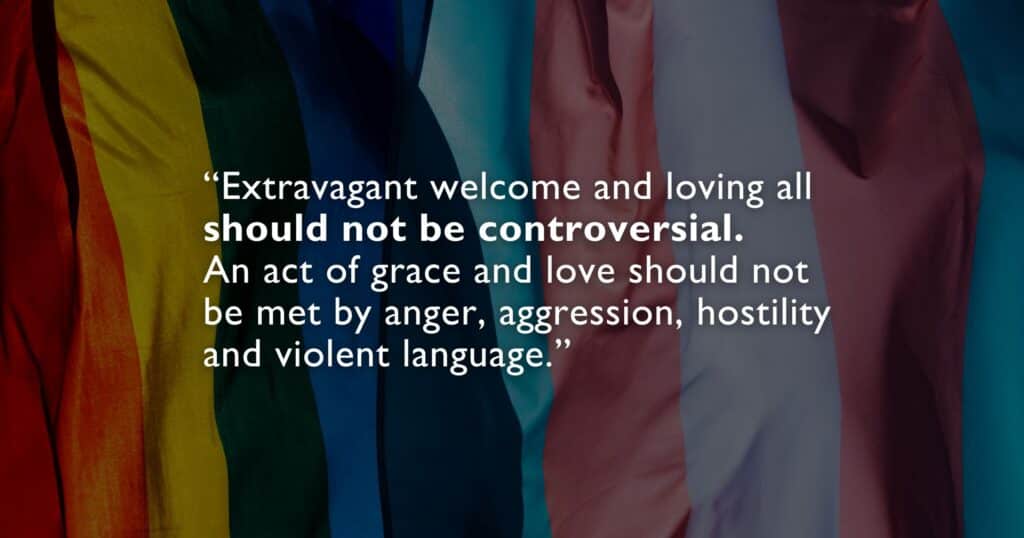 The United Church of Christ National Officers and the Conference Minister of the South Central...
Read More