UCC mourns justice advocate Juanita Helphrey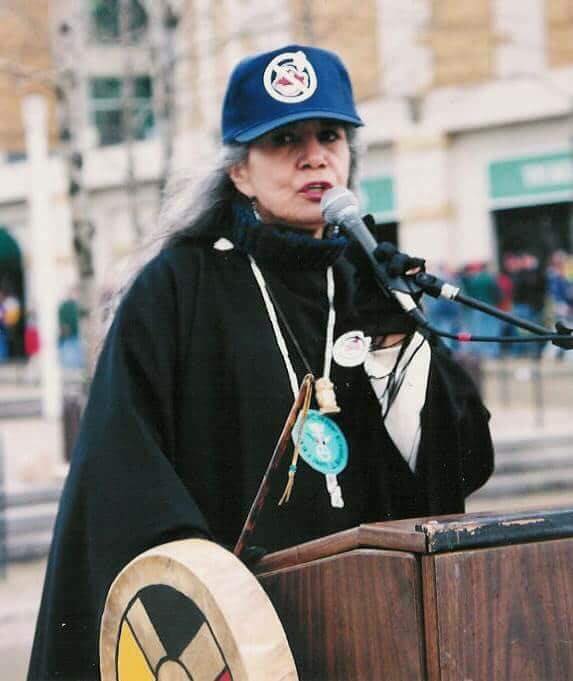 The United Church of Christ and the world lost a fierce justice advocate with the death of Juanita Helphrey on Friday, Jan. 5. A former national staff member and minister in the Northern Plains Conference, the 76-year-old Native American member of the Mandan-Hidatsa-Arikara Nation, the three affiliated tribes of the Fort Berthold Reservation in North Dakota, was mother of five sons, a world traveler and warm colleague and friend.
"In all of the many roles she played in the church and in community life, Juanita was a faithful and fearless advocate for justice who took strong stands for the rights of Native Americans and for all marginalized groups," said the Rev. Jim Moos, UCC national officer, executive minister for Global Engagement and Operations. "She was also a warm and compassionate human being with deep spiritual insights who touched countless lives, including my own."
Moos got to know Helphrey as a local church pastor in North Dakota, where he served a congregation for many years not too far from where she was born in New Town. A member of the national staff of the United Church of Christ from 1991 through 2004, Helphrey worked with many people across the denomination on social and racial justice issues. Moos first got to know her when she would return to her home state to present workshops and attend meetings.
When Helphrey became team leader for the Justice and Witness Ministries Racial Justice Team in 2000, she crossed paths with the Rev. J. Bennett Guess, former national officer, executive minister of Local Church Ministries, who at the time was the JWM Minister of Communications.
"Juanita practiced great patience with people who did not understand the unfathomable damage that has been done, and is being done, to indigenous people and their cultures, but at the same time she was absolutely insistent that we learn and advance in our knowledge and advocacy," Guess said. "She fought for racial justice with inspiring dignity and determination, and traveled and spoke widely across the UCC to educate and lovingly agitate our Conferences, congregations and pastors."
While working with Justice and Witness Ministries, Helphrey helped develop the first UCC resource that focused on ways to become an anti-racist congregation, and lead the UCC movement against the use of Native Americans as sports mascots and team logos. On every opening day in Cleveland, with the major league ballpark just steps from the denomination's headquarters, Helphrey could be found actively protesting the name Indians and the Chief Wahoo Logo. She was arrested in 1997 for burning an image of the mascot during the World Series.
Now the Executive Director of the ACLU of Ohio, Guess said that Helphrey will long be remembered for guiding that movement. "When the story is eventually written about how the Cleveland baseball team changed its racist name and logo – and it will happen – we will know that Juanita Helphrey' s early leadership, and the support she cultivated within the United Church of Christ and other faith communities, will be central to the telling of that story."
After she retired from her work with the national church, Helphrey spent time as interim director of the Council of American Indian Ministries (CAIM), heading that office until 2006 when she began lay ministry training in the Northern Plains Conference UCC. She was later called to be he licensed pastor of the Independence Congregational United Church of Christ on the Forth Berthold Reservation.
After her retirement from ministry in 2009, Helphrey lived on the reservation surrounded by her sons, grandson and dogs. She is survived by her sons, Jim Helphrey, New Town, Ray Helphrey, Bismarck, Brandon (Angel) Palmersheim, Garrison, Mike (Holly) Huber, Bismarck, and Darrick Bell, Minot, all of North Dakoka; her grandson, Devon Headdress, along with two sisters, nieces, a nephew, and her beloved dogs.
Her funeral will be Wednesday January 10, at 10:00AM at Johnny Bird Memorial Hall, 2000 Chief Four Bears Avenue, in New Town, N.D.
"It is with great sadness that the Northern Plains Conference mourns the passing of Juanita Helphrey, elder, spiritual leader, and long-time advocate for Native American rights and issues on Fort Berthold Reservation," said the Rev. Keith Mills, conference minister. "Our hearts and prayers go out to her family in this difficult time."
---
Related News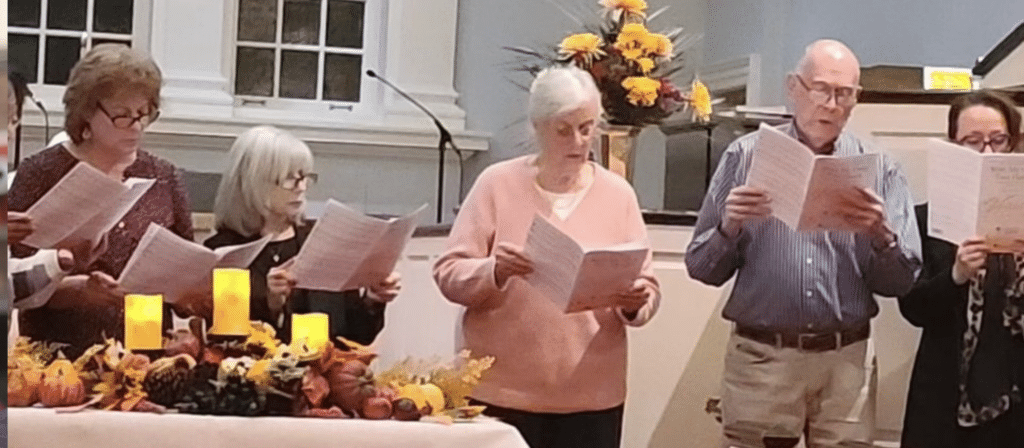 Many United Church of Christ congregations across the country participated in interfaith...
Read More