UCC minister: Smiles bring hope to Lakota Reservation in South Dakota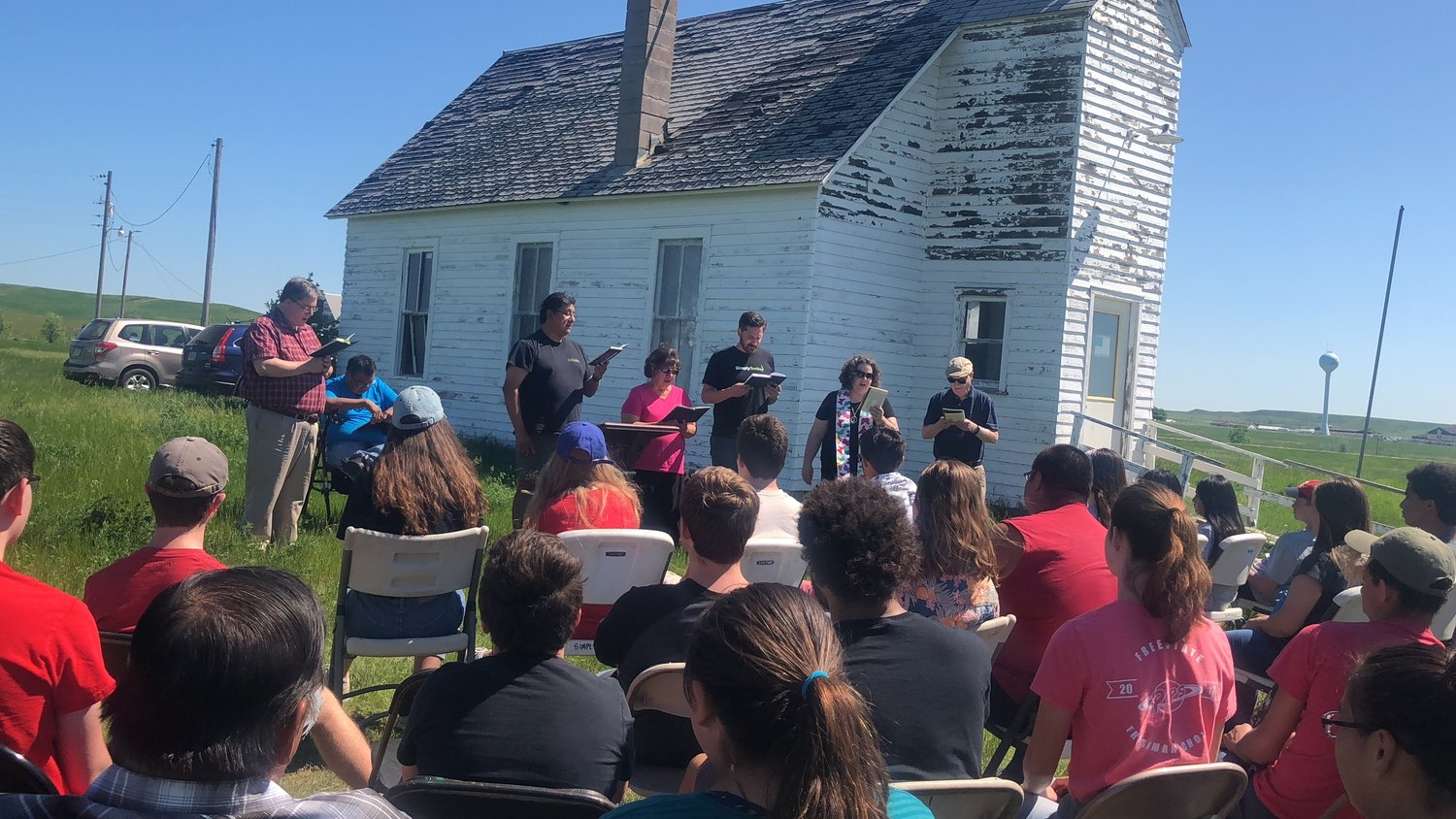 The Cheyenne River Sioux Tribe Reservation. It is a place where colonial society has relegated the forgotten and outcast. It is where the Lakota people, whose culture is based on living off the land, were sent to live off some of the most inhospitable land imaginable because other lands that had been promised and legally given where taken back as they proved valuable to those in power. It is where, in a town named LaPlant, unemployment is at 98% because there are simply no jobs. It is where drug abuse, alcoholism, diabetes and depression are experienced at pandemic rates. It is where, with a population of less than 10,000, there is an average of eleven suicide attempts a month. The Cheyenne River Reservation in South Dakota is a place where finding hope is an everyday challenge.
A new collaboration was formed on June 1, with the vision of helping hope to flourish a little more on the Rez. The first partner in this collaboration is the Dakota Association of the United Church of Christ. The Dakota Association is an association of thirteen Lakota churches in Nebraska, North Dakota and South Dakota. Seven of the thirteen are on the Cheyenne River Reservation. The Dakota Association owns the land upon which many of their churches rest after the lands were returned back to native hands by the South Dakota Conference UCC between 2012 and 2015.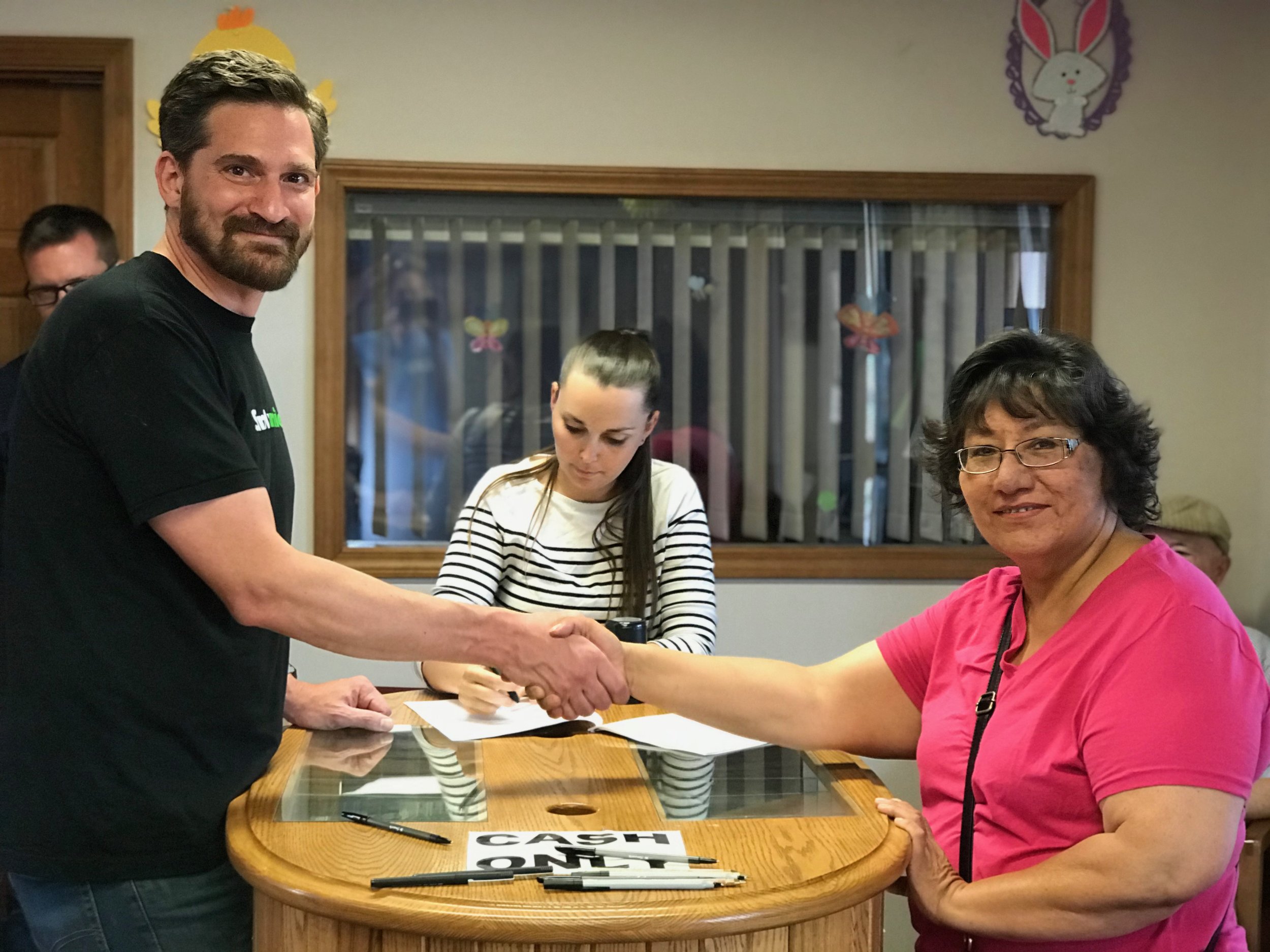 The second partner is the Simply Smiles organization. Simply Smiles is a non-profit that seeks to provide bright futures for impoverished children, their families and their communities. Simply Smiles works in Oaxaca, Mexico and on the Cheyenne River Reservation. On the Rez, Simply Smiles has spent a decade building housing, hosting a sustainable garden, offering scholarships to high school graduates, providing community meals and a summer camp for children, and engaging in many other programs.Over the past few years, Simply Smiles reached a point where they were unable to continue to grow their offerings because they needed the resources of land in order to do so. The nearby Virgin Creek United Church of Christ in La Plant, S.D., had prairie land that was not being used for other purposes. It seemed that the two organizations had a possibility of helping each other out.
But such partnerships rarely happen quickly or easily. As Toni Buffalo, the Dakota Association Interim Program Coordinator, said at a celebratory worship service on June 3, given the history regarding land between colonial society and the Lakota, it was "hard to trust a white guy." However, Simply Smiles Founder and President Bryan Nurnberger was able to use the connection of having grown up in a UCC church (the Congregational Church of Naugatuck, Conn.) to build trust first with Toni and then with the broader membership of the Dakota Association. In June 2017, the Dakota Association voted at its annual meeting to lease just over 8 acres of land to Simply Smiles for ninety-nine years. It took an additional year of vigilant work to overcome the fiscal and legal hurdles that stood in the way of such an agreement. But on June 1, the lease was signed.
Simply Smiles plans to use the land to set down even deeper roots in La Plant so that the community knows they are not going anywhere as well as to expand their programs elsewhere across the reservation. The lease provides the Dakota Association with a much need additional source of income to support their ministries. The unanticipated outcome is that the two quickly started talking with one another about how they can partner together in other ways to make an impact on the reservation.
Hope can be difficult to hold onto on the Cheyenne River Reservation. But a signed land lease has created a collaboration that is committed to making it a little easier to hope.
The Rev. Gordon Rankin is a Transitional Associate Conference Minister for the Iowa, Nebraska, and South Dakota Conferences UCC.
---
Related News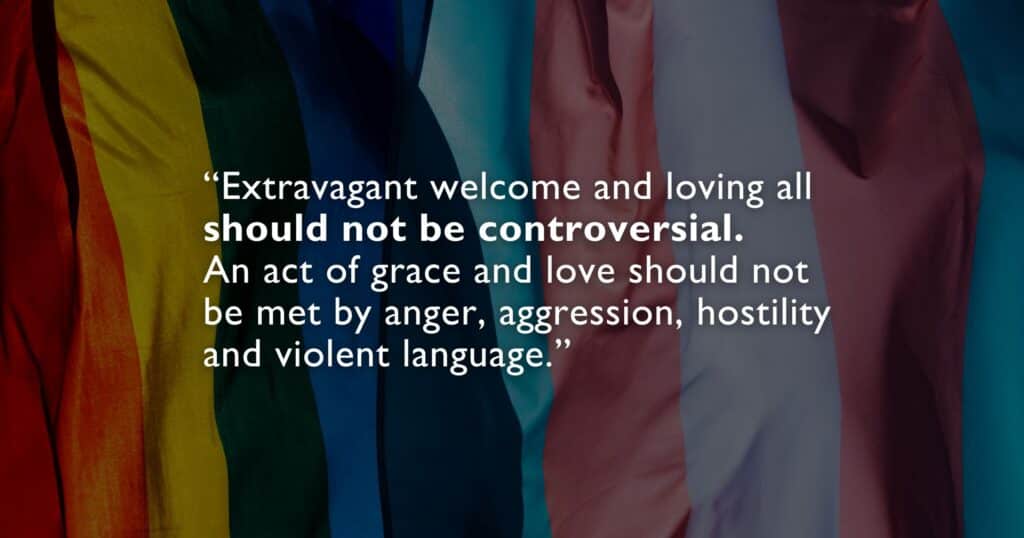 The United Church of Christ National Officers and the Conference Minister of the South Central...
Read More