UCC minister in Denver providing pastoral care for mother, activist in sanctuary
Foto: Jeanette Vizguerra, activista Mexicana and the Rev. Anne Dunlap
A United Church of Christ minister in Denver is providing pastoral care to a mother and grandmother who has lived in the United States for 20 years, and is now facing the prospect of deportation.
Jeanette Vizguerra, now in sanctuary at the First Unitarian Society in Denver, has four children, three of them born here. U.S. Immigration and Customs Enforcement (ICE) has granted the immigration advocate several stays of removal.  On Wednesday, guessing correctly that she would face deportation, she chose to announce publically that she was in sanctuary instead of returning to Mexico with her elementary school age children.
The Rev. Anne Dunlap met Vizguerra when she began her struggle to stay in this country several years ago.
"Since she started fighting her deportation in 2009, I've been accompanying her and her family all these years," said Dunlap. "She calls me her pastor even though she is Catholic, and I'm not. We met as community organizers and have walked together ever since."
Vizguerra's oldest daughter, a DACA recipient, has two children who are U.S. citizens. Dunlap, an activist and organizer who provides pastoral and spiritual care in the movement for racial justice and solidarity in the Denver area, noted there is some concern in the community about that too, with a new executive order on immigration expected next week.
"We have to be prepared for whatever at these times," Dunlap said. "There is no respect for protocols or the Constitution at this point, so we have to be ready to address what comes."
It has long been a federal policy not to do immigration enforcement in 'sensitive locations' such as churches and schools, spelled out in a policy by ICE in 2011. Vizguerra, perhaps the first immigrant to take sanctuary in a church since the new administration, is seeking a visa to keep her family together in Denver.
---
Related News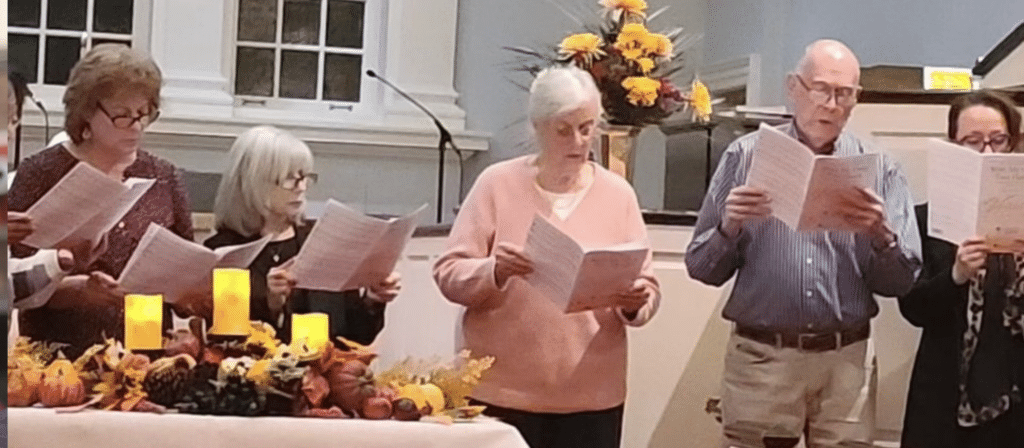 Many United Church of Christ congregations across the country participated in interfaith...
Read More