UCC minister chosen N.Y. Times 'New Yorker of the Year'
What a birthday present! A UCC minister in Brooklyn has been named The New York Times 2015 "New Yorker of the Year." Chosen by the readers, the Rev. Ann Kansfield won the inaugural award by a landslide.
Kansfield, who is celebrating her 40th birthday today (Dec. 23) was nominated for the honor for her role as the New York Fire Department's first openly-gay and first female chaplain. She balances ministering to 14,000 firefighters and EMTs with growing her congregation, feeding hungry people and praying to find her next mission.
"I'm so honored to serve the wonderful people of New York, and to represent all of the clergy who work hard to partner with God in "seeking the shalom" of our cities," Kansfield said. "Borrowing the UCC's catchphrase: I have faith in New York. I'm so thankful that I do not do this work alone, I'm surrounded by wonderful colleagues."
Kansfield, who co-pastors Greenpoint Reformed Church in Brooklyn with her spouse, the Rev. Jennifer Aull, and with the Rev. C.B. Stewart, says it's not just about the people in the pews. It's about focusing on what you are good at. The Greenpoint congregation runs a food pantry and a soup kitchen in the neighborhood that, at one point, was feeding 750 people a week. She refers to those ministries as "other blessings."
"We started with eight people in the church, and this week, we had 80 people in worship. That's epic for us," Kansfield said. "After 12 years of hard work, everything is beginning to take root. When you do ministry you were called to, it builds on itself in ways we just didn't think was going to happen."
"I've known Ann for about 7 years," said Earl Kallemeyn, a member of her church congregation. "Ann Kansfield is a good friend who makes a semi-straight, good old white guy like me feel at home at the Greenpoint Reformed Church."
Before being called to ministry, Kansfield previously worked for United Church Funds in New York City, and at the office of TD Waterhouse at the World Trade Center. She walked away from her job as a stockbroker a week after 9/11, and decided she needed to go to seminary. Now, she is helping bring diversity to the FDNY, and ministering to the people she can reach in her neighborhood.
To broaden that reach, Kansfield said she had prayed for a way to help out the LGBT refugee situation. A couple of months later, one of her congregants introduced her to a new organization that works with gay asylum seekers. She's now getting involved with the Queer Detainee Empowerment Project (QDEP) that helps immigrants coming out of detention secure education, support and services.
"My wife's passion for sharing God's inclusive love is infectious," said the Rev. Jennifer Aull. "She, like many others I know, have worked hard to get the word out that God's love isn't for just some of God's people, but for all."
"It's hard to gauge the number of people you touch with the ministry you do," Kansfield said. "You just do ministry."
---
Related News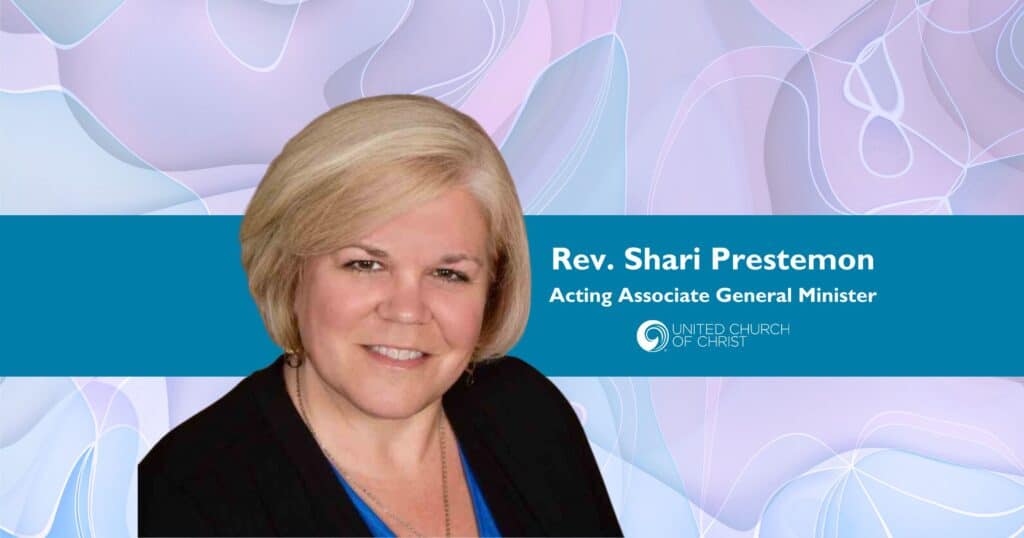 A new United Church of Christ national leader has been called. The UCC Board voted in a...
Read More