UCC leaders join with faith community to denounce DACA decision and white supremacy
In an expression of love for their neighbors, leaders of the United Church of Christ are joining more than 180 national Christian leaders in a unified voice to stand with 800,000 Dreamers and rebuke the decision by the Trump administration to end the Deferred Action for Childhood Arrivals (DACA) program.
UCC Racial Justice Minister the Rev. Velda Love, and national officers the Rev. John Dorhauer, the Rev. Traci Blackmon and the Rev. James Moos signed onto the Theological Declaration on Faith and White Supremacy (the Declaration). The statement, drafted by a diverse group of Christian theologians that include black, white, Chicanx, Latinx, Native American and Asian-American academics, clergy and activists, was initially crafted as a response to the events in Charlottesville as a rejection of racism and colonization. But it has since expanded after the announcement that the administration would wind down DACA within six months, putting people who were brought to the United States as children without documentation at risk for deportation back to countries they barely know.
"The goal of the Declaration is to help people of Christian faith throughout the U.S. to theologically understand and wrestle with the spirit of colonization, which established and maintains white supremacy to win dominance, how to identify that spirit in our midst, and key practices to build a better world," Love said.
"President Trump's decision to end DACA flies in the face of the American dream and advances an agenda supported by white supremacists and the so-called 'alt-right.' It will devastate the lives of young people who have essentially known no other home than America," organizers of the statement said.
The DACA program, created in 2012 by President Barack Obama, amounted to a work permit, a driver's license and a promise to DACA recipients, known as Dreamers, that they would not be targeted for removal by Immigration and Customs Enforcement.
Signatories believe that Congress must act and defend these young people by passing the Dream Act of 2017, a bipartisan bill that would provide a path to citizenship for residents who are undocumented, have DACA or temporary protected status, and who graduate from U.S. high schools and attend college, enter the workforce or enlist in a military program.
"As members of the Church we are called to speak with a unified prophetic voice in the face of colonizing empire. Our primary allegiance must be to the paz, shalom, or Kindgom/kin-dom of God, not to the ways and rulers of this world," the statement reads. "It is past time to join the chorus of many inside and outside of the church crying out in the face of racial hatred, xenophobia, anti-Semitism and Islamophobia, homophobia, misogyny, and any form of human hierarchy — conscious or unconscious — that diminishes the inherent dignity of those whom God created. We can no longer be silent. We cannot and will not retreat."
Read the entirety of the Theological Declaration on Faith and White Supremacy here.
---
Related News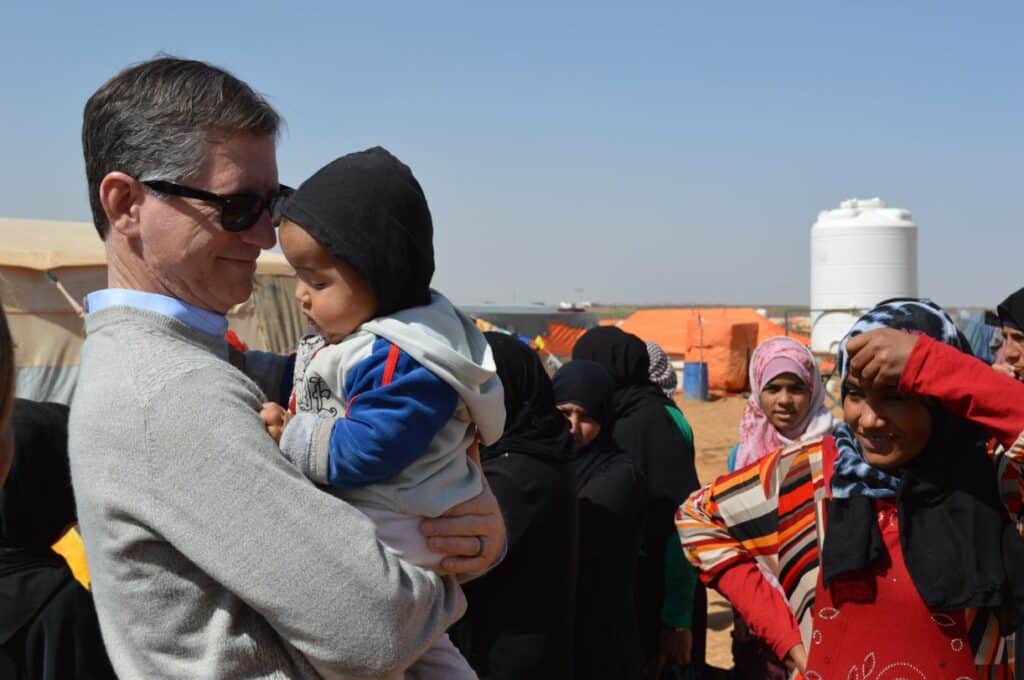 General Minister and President-elect John Dorhauer celebrates his new call with his wife Mimi...
Read More