UCC leaders join Fonda to decry profits from climate breakdown, migrant detention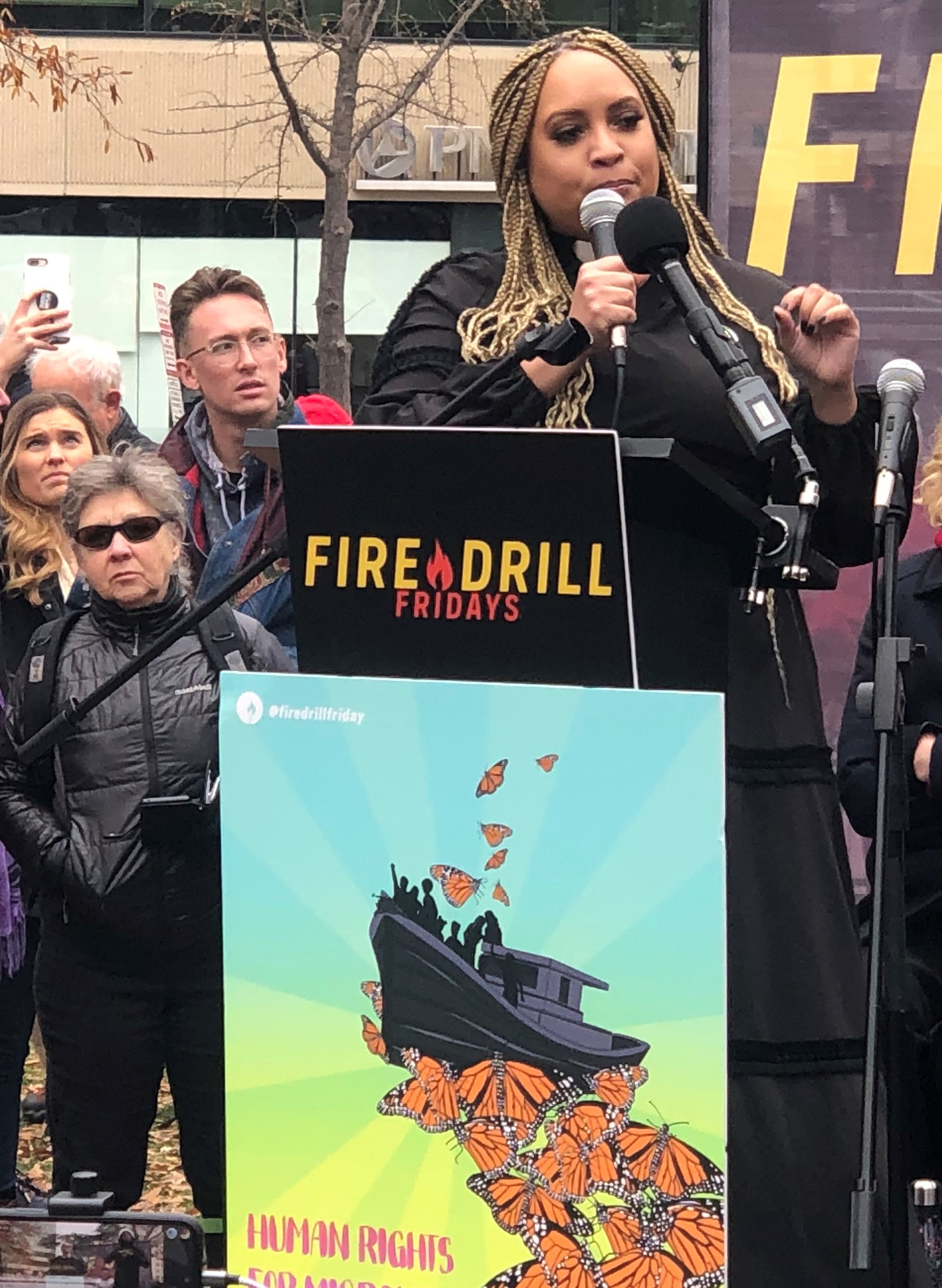 Religious leaders, including two speakers from the United Church of Christ, joined actor Jane Fonda on the streets of the nation's capital Friday, Dec. 6, to demand that financial institutions stop profiting from two related crises: climate and immigration.
Demonstrators rallied at 11 a.m. at Franklin Square and then marched the streets, protesting outside offices of financial institutions such as BlackRock, Inc., Chase and Wells Fargo. They shut down traffic at one intersection. Some of them blocked or sat down in front of building entrances. By mid-afternoon no arrests had been made, though demonstrators elsewhere in the city blocked traffic and were arrested, the Washington Post reported.
The action was the ninth in a series of weekly Fire Drill Fridays that Fonda and partner organizations have organized in Washington, D.C., to urge action on the climate crisis. Their slogan is, "Our house is on fire. Join us in the streets."
Speaking to the crowd on Dec. 6 were the Rev. Noel Andersen, organizer of the denomination's Collaborative on Immigration and national grassroots coordinator for Church World Service, and the Rev. Kaji Douša, senior pastor of New York City's Park Avenue Christian Church, a congregation of the UCC and the Christian Church (Disciples of Christ).
Other speakers included representatives of Catholic, Jewish, ecumenical and other organizations, and Fonda herself. At one stop, about a dozen children showed up, many in bicycle helmets, and chanted, "Hey, hey, ho, ho, climate change has got to go."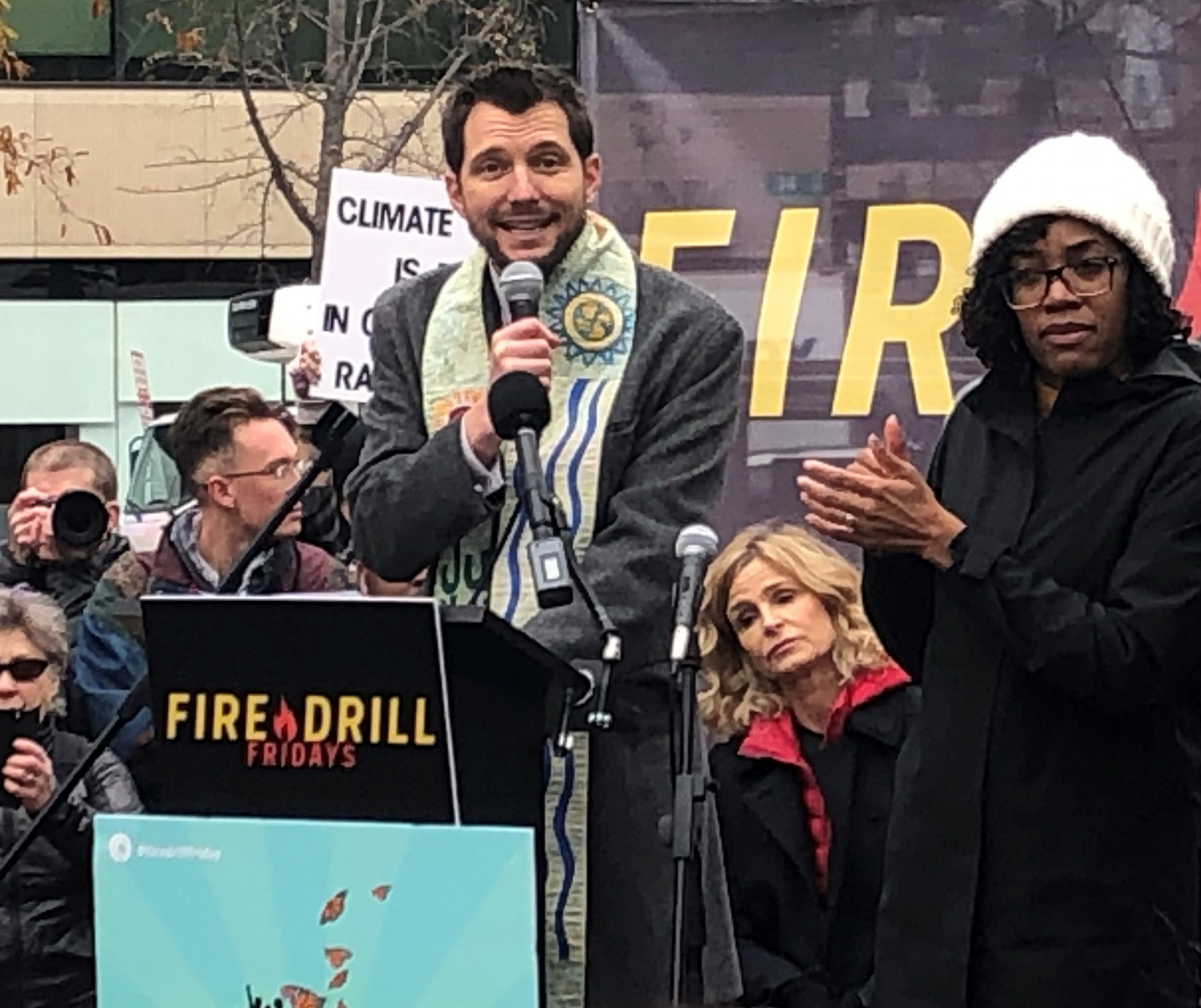 "Climate change threatens to displace millions of people worldwide causing massive human suffering and vulnerability," Andersen said. "As people of faith and a nation with the largest cumulative greenhouse gas emissions we must respond. … We call on policy makers, as well as banks that fund detention centers and the fossil fuel industry, to listen, to hear our call and join the struggle to stop detention and promote climate policies that reflect our values of justice, equity, compassion and truth."
"As people flee the devastating effects of climate change in their homes, we are seeing a mass exodus of people leaving the uninhabitable places they have loved and called home," Douša said. "This rapid change of global migration patterns is not going away. As a follower of the very Jesus who crossed some of the most notorious borders in the world proclaiming life and love, I firmly believe migrants fleeing death deserve our protection and hospitality. Migrants bear the face of Christ. Turning them away means turning away Jesus himself. Christians do well to remember this mandate. On the Day of Reckoning, God will not forget how we respond right now."
"Science tells us that the climate crisis will continue to significantly harm our most vulnerable neighbors, including migrants and refugees," said Sandy Sorensen, director of the UCC's Capitol Hill office, in a statement published in press materials for the event. "We have a moral responsibility to address the urgent threat facing all of God's creation."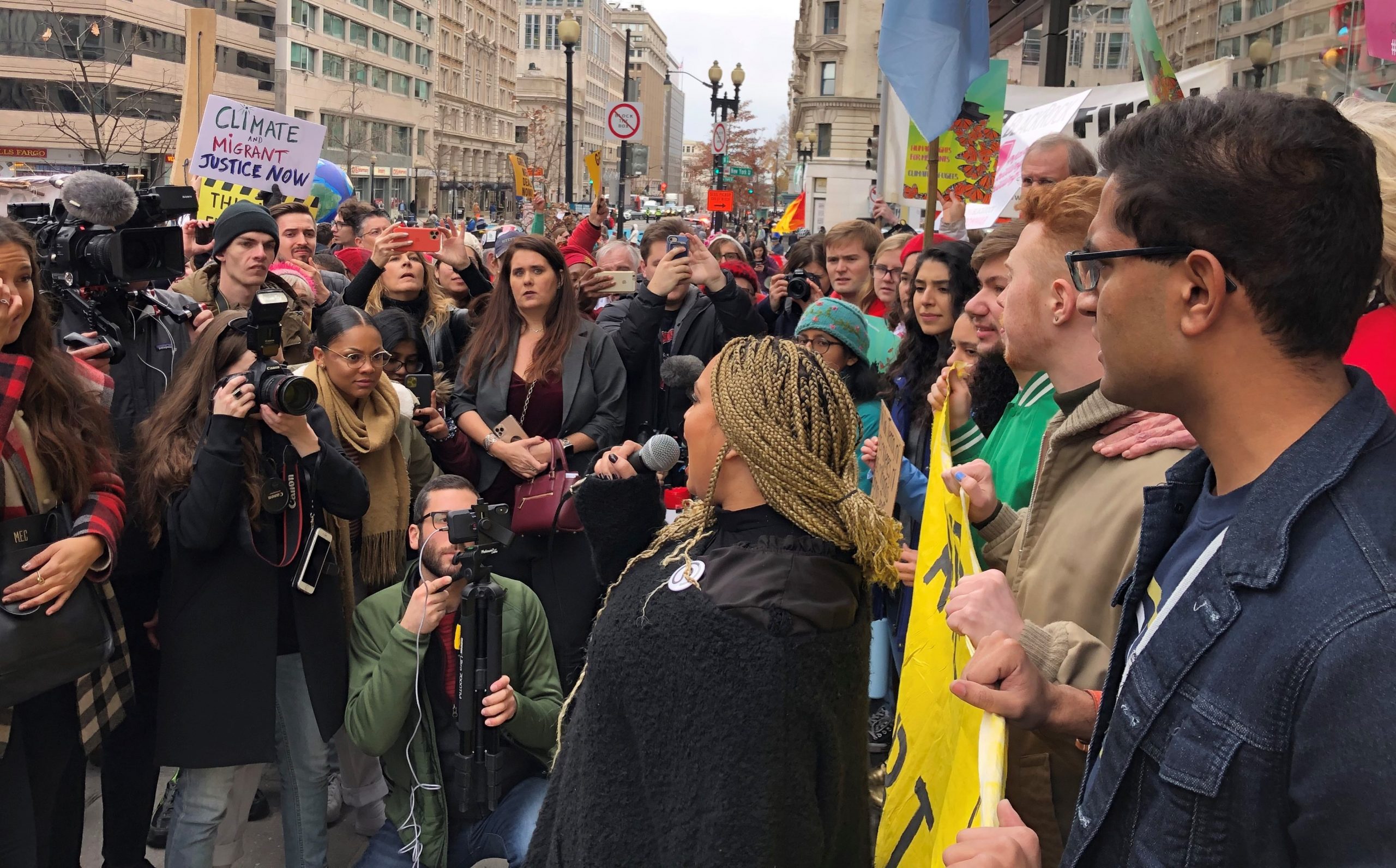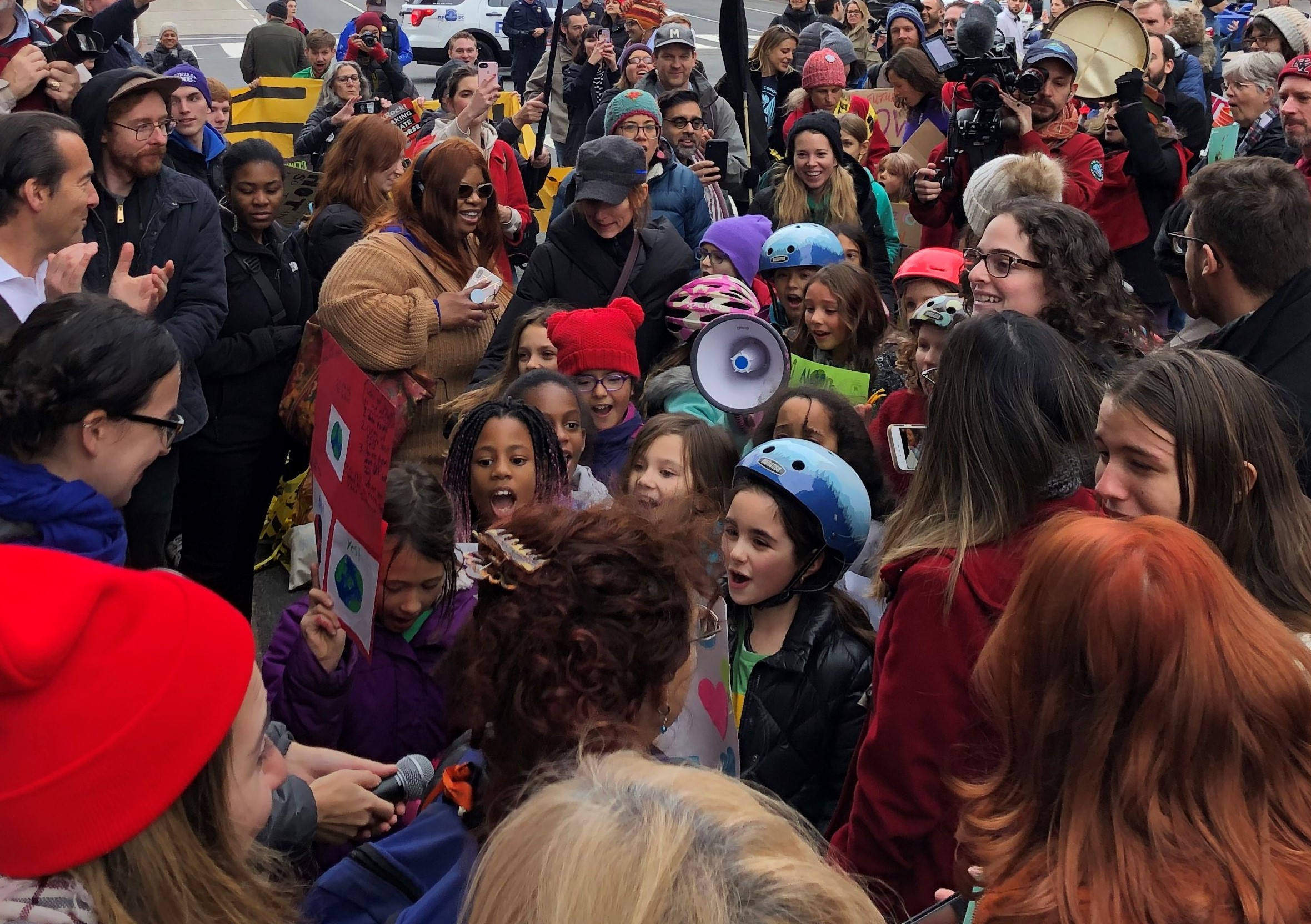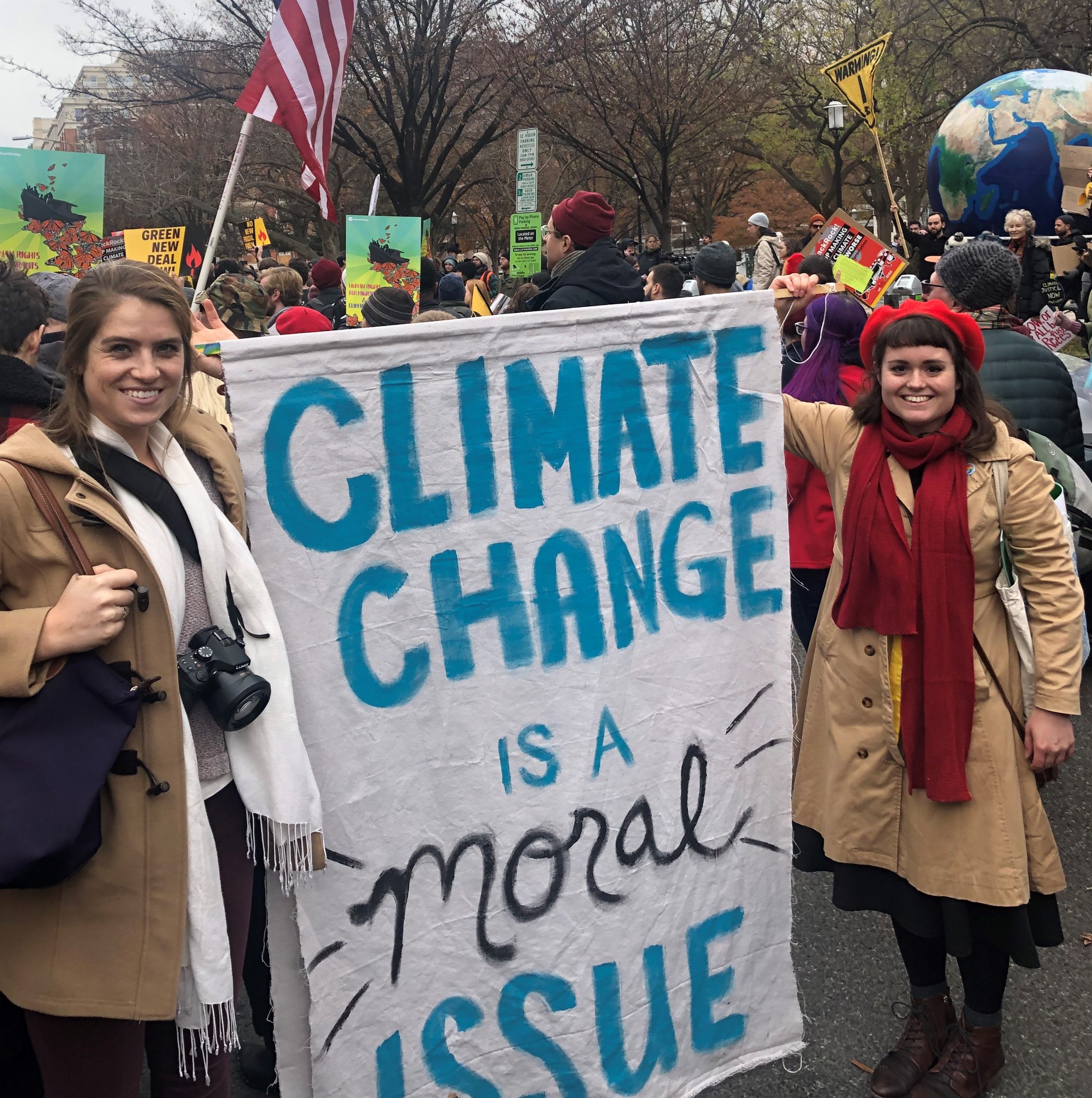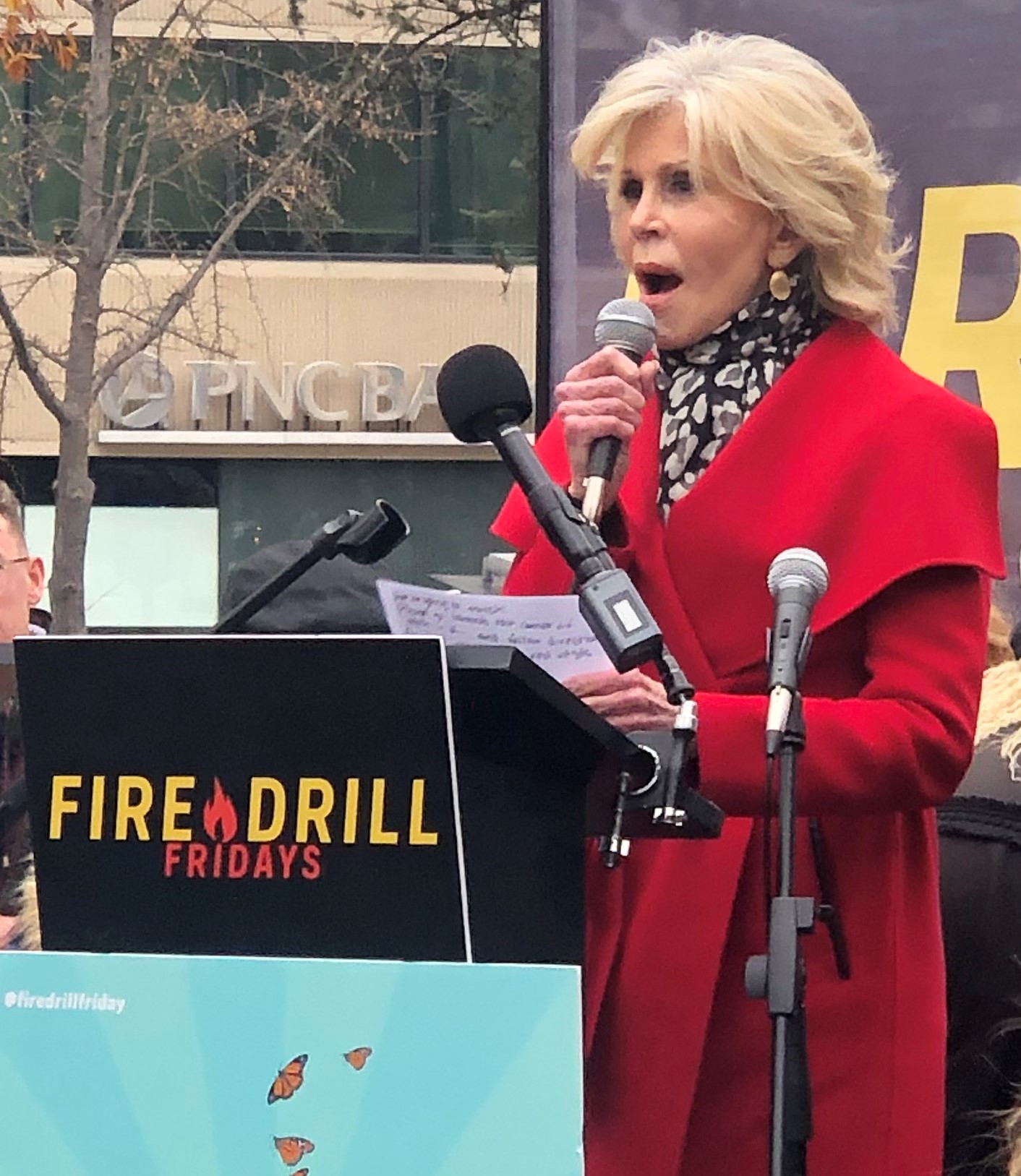 ---
Related News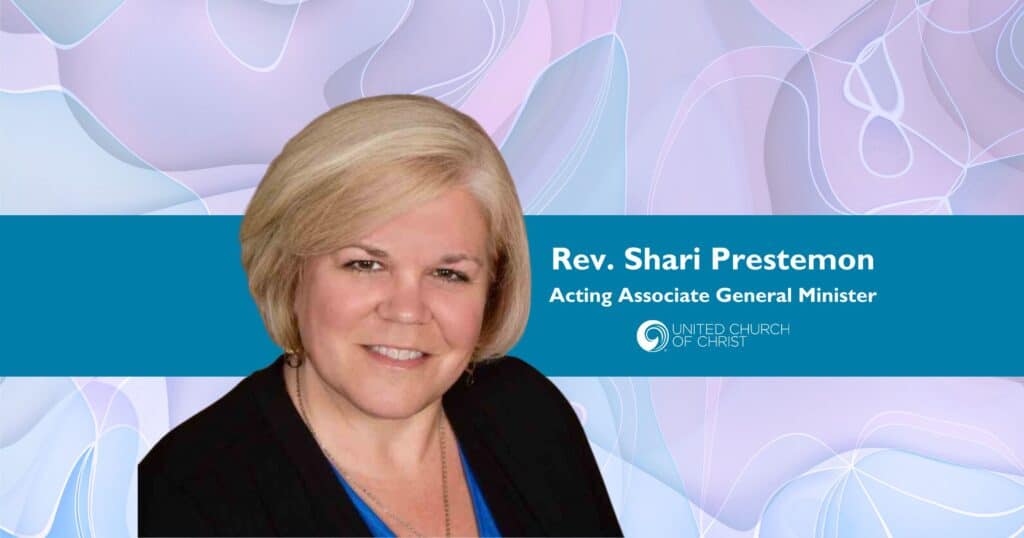 A new United Church of Christ national leader has been called. The UCC Board voted in a...
Read More