UCC leaders disheartened by misleading rhetoric about migrant caravan, plan to bar asylum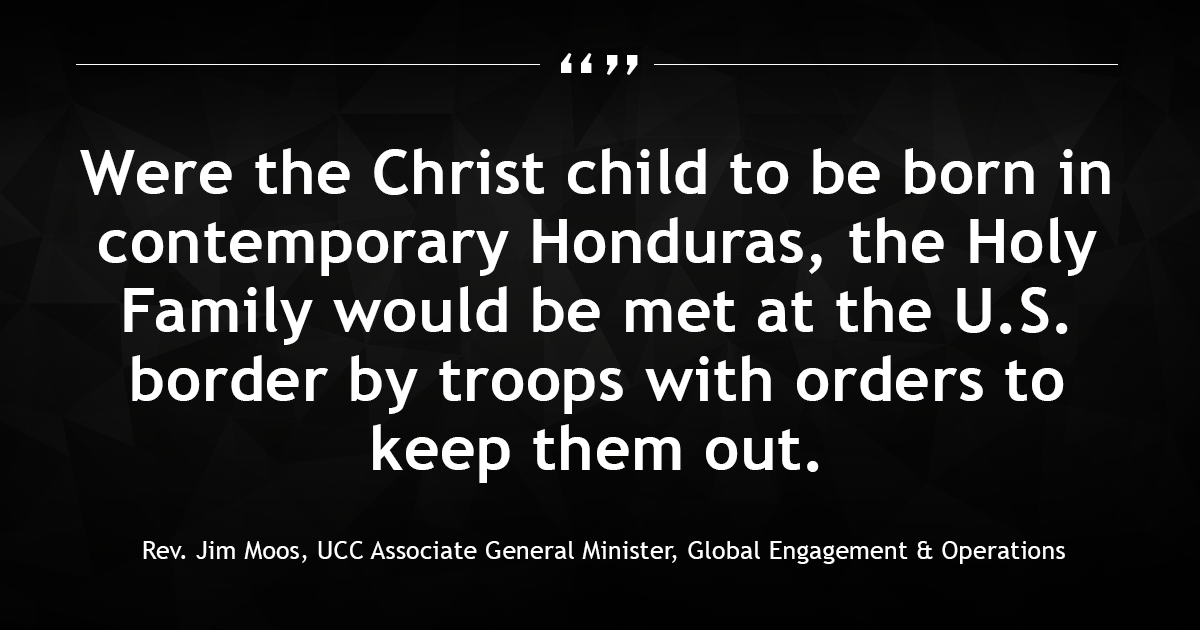 The Trump Administration signaled another shift in immigration policy on Thursday, with the President saying that he plans to sign an executive order next week to block anyone caught crossing the border between ports of entry from seeking asylum. He also suggested that the government would erect "massive tents" at the southern border to manage a large-scale detention of migrants while their cases are processed.
This follows a plan announced Wednesday to send as many as 15,000 troops to assist the Immigration and Customs Enforcement and Border Patrol agents' response to the migrant caravan, which is still hundreds of miles from the U.S.
"I have watched with great compassion the caravan of refugees marching north through Mexico in search of safety. I fail to comprehend how the most powerful government on Earth sees these humble, vulnerable families as a threat," said the Rev. John C. Dorhauer, UCC General Minister and President. "That we are now preparing armed soldiers with riot gear to become their welcoming party sickens and saddens me."
Currently, U.S. Customs and Border Patrol are allowing a very small number of asylum seekers to present themselves at ports of entry, forcing them into perilous desert conditions to present themselves for a credible claim interview with Border Patrol, which is a legal process. Any attempt to prosecute asylum seekers for crossing unauthorized would be a violation of due process.
"Asylum seekers have internationally recognized rights. Article 14 of the Universal Declaration of Human Rights states: 'Everyone has the right to seek and to enjoy in other countries asylum from persecution,'" said the Rev. Jim Moos, UCC Associate General Minister, Global Engagement & Operations. "Denying those fleeing from violence and poverty the opportunity to even state their case to the proper authorities is contrary to faith and a denial of what is best in America, the nation that proclaims to be founded on 'inalienable rights' and which proclaims liberty and justice for all."
"If Border Patrol and ICE would stop the deliberate slowdown of asylum applications, and their intentional effort to force asylum seekers into the desert to attempt border crossings between ports of entry out of sheer desperation, the number of those border crossings would drop dramatically," said the Rev. Bill Lyons, UCC Southwest Conference Minister. "We don't need more troops in an already heavily militarized border zone. Those resources would be better spent on case managers and asylum application processing personnel. There have been troops at the border for many years. Sending more troops to the border is a manufactured solution for a contrived pre-election crisis."
"The right to asylum is a matter of faith; Mary and Joseph took their child and fled to Egypt in order to escape the murderous rampages of King Herod," Moos continued. "Were the Christ child to be born in contemporary Honduras, however, the Holy Family would be met at the U.S. border by troops with orders to keep them out."
"Where is the America I once knew as a child – whose monument to the world's tempest-tossed lit the golden lamp to enlighten their pathway to freedom and a better life? My faith, my sacred texts, my Jesus all compel me to speak out on behalf of these precious people," Dorhauer said, "to call America to open our hearts to them and receive with tender care."
Looking for ways to assist our migrant neighbors? Download this interfaith toolkit.
---
Related News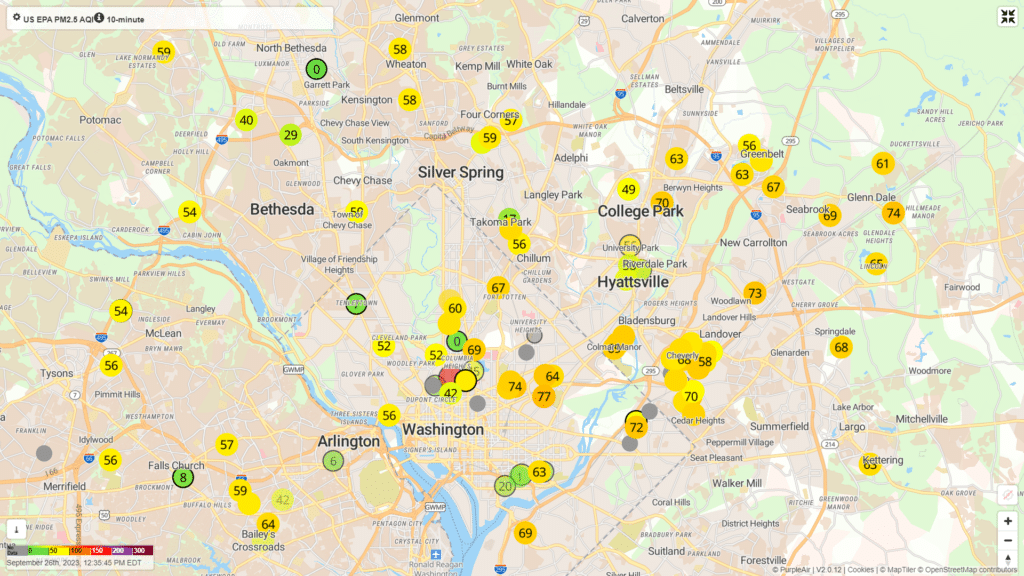 This summer, the United States experienced some of the worst days for wildfire pollution in...
Read More