UCC leaders caution executive order won't be final word on religious liberty
United Church of Christ leaders believe the distinction between church and state became murkier on Thursday after the latest White House executive order directed the IRS to look the other way when churches endorse political candidates — which is prohibited by U.S. tax law.
"Although this Executive Order achieves little," the Rev. John C. Dorhauer, UCC general minister and president, said, "we can't let that delude us into thinking that this administration is no longer invested in dismantling significant civil rights gains made over the last few decades."
Donald Trump's executive order cannot repeal existing tax law and the Johnson Amendment, which he pledged to eliminate. The Johnson Amendment, signed into law in 1954, prohibits tax-exempt organizations, including churches, from endorsing or opposing political candidates or political parties. However, tax-exempt groups are not restricted from advocating their policy positions on subjects such as immigration reform or the death penalty.
UCC leaders have previously spoken out in support of the distinction and the amendment, stating in April that endorsing or opposing specific candidates, political parties or ideologies "robs us of our prophetic power a people of faith," said Sandy Sorensen, director of the UCC office in Washington, D.C.
A March 2017 poll found that 71 percent of Americans oppose allowing places of worship to endorse political candidates while retaining their tax-exempt status. A separate poll reveals that 89 percent of evangelical leaders believe that pastors should not endorse politicians from the pulpit.
---
Related News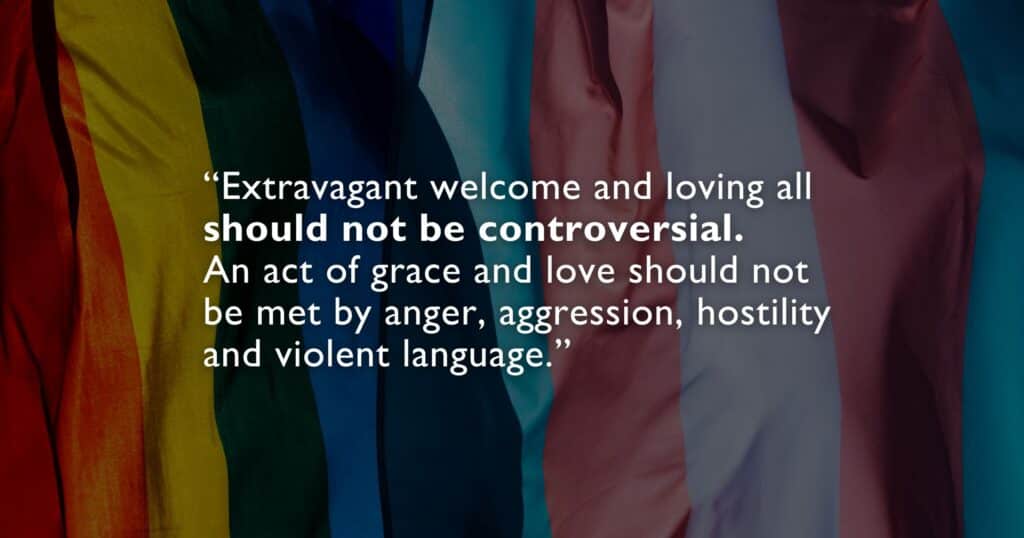 The United Church of Christ National Officers and the Conference Minister of the South Central...
Read More