UCC leader denounces deadly violence at Planned Parenthood
UCC General Minister and President John C. Dorhauer, following the deadly shooting Nov. 27 at a Colorado Planned Parenthood office, condemned the violence and is calling on government leaders to support the legal rights of all women. Here is the text of Rev. Dorhauer's statement:
The United Church of Christ wishes to extend our prayerful support for the families of the victims of the shooting last Friday at the Planned Parenthood facility in Colorado Springs; and to express our collective outrage at an action that took three innocent lives and injured at least nine others.
This loss of life is not only tragic in nature, it is the byproduct of a collective need to shame women who seek legal, necessary, medical options when considering their reproductive health; and to demonize the professionals who provide those services in a safe environment.
Robert Dear is alleged to have pulled the trigger and acted as the agent of these untimely and tragic deaths. But he is far from the only one who needs to take responsibility for what happened last week.
Politicians and religious leaders of many stripes continue to see women's bodies as the property belonging both to the men with whom they are in relationship and the government. These leaders continue to use women's bodies as the battle ground for their own moral sensitivities and/or political ambitions. As well, we are reminded again of the tragically commonplace occurrence of gun violence and the continuing unwillingness of Congress to act in response.  
The United Church of Christ has long held that women deserve the legal right to remain agents of their own reproductive health. For that reason, we deplore the cultural climate created by those who continue to falsify information, edit footage, and create propaganda that engenders real fear and hatred towards women who exercise their constitutional right to choose how their body's health will be maintained, and also towards the healthcare professionals that provide such care. Such acts of deception, calculated to produce a collective sense of outrage, engender violence and, in the minds of many who operate with an ethic of an end justifying any means, make the kind of senseless murders we witnessed last week seem necessary.
We stand fully in support of a woman's right to choose, a right that has both been guaranteed by our Constitution and continually eroded by laws and rulings that over the years have made that right harder and harder to defend.
We call upon all political leaders, including and most importantly those running for the highest office in this land, to publicly denounce the shootings and defend the rights guaranteed all women by our Constitution.
---
Related News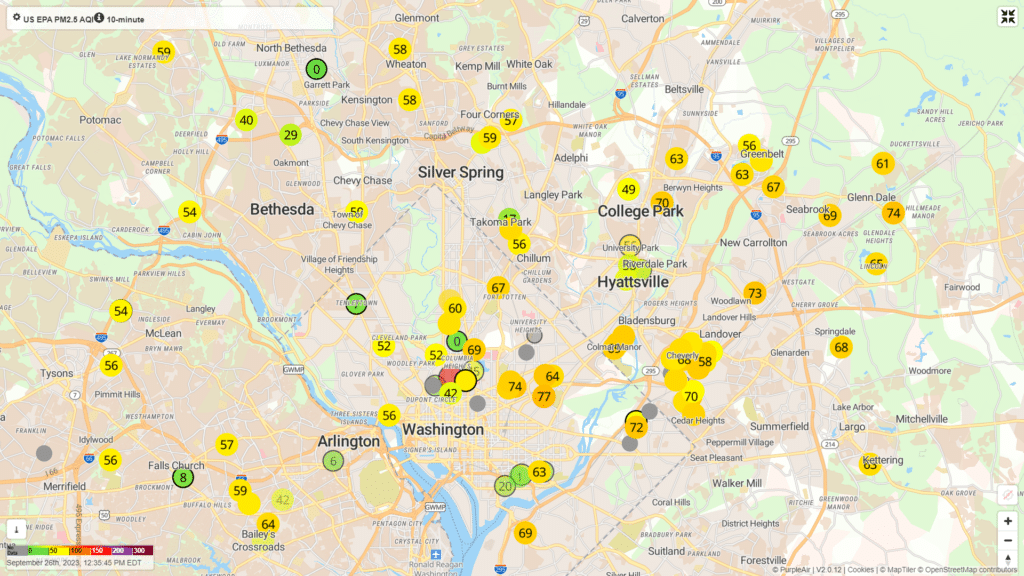 This summer, the United States experienced some of the worst days for wildfire pollution in...
Read More