UCC issues appeal to aid African countries devastated by tropical Cyclones Kenneth, Idai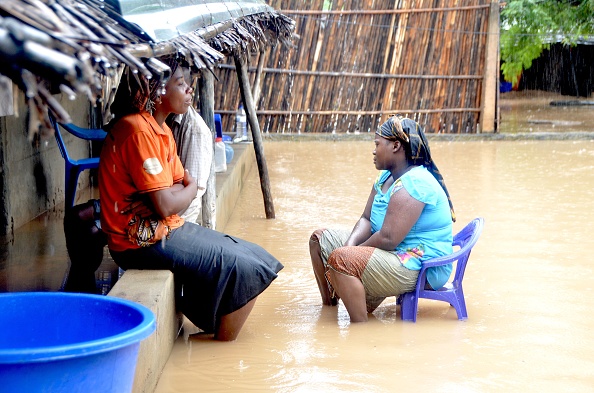 The United Church of Christ is issuing an emergency appeal to assist several countries in Africa devastated by two deadly tropical cyclones which ripped through the Southern Hemisphere just weeks apart.
UCC Disaster Ministries hopes to raise $200,000 to increase the International Emergency Relief Fund to respond to disasters around the world, including the people of Mozambique, Zimbabwe and Malawi, first left reeling by Cyclone Idai on March 15, followed by Cyclone Kenneth on April 24.
"The situation in Southeast Africa is dire and there's been a disproportionate lack of media coverage for this ongoing crisis," said Zach Wolgemuth, UCC Disaster Ministries executive. "As the church it is our job to raise awareness and to walk with communities throughout the entire recovery process. To that end, I would call upon the church to not grow weary in our support and our prayers as we lift up the countless children, families and communities to the Holy One."
The country of Mozambique was hardest hit. By the time Cyclone Kenneth roared ashore on April 25 with the force of a Category 4 hurricane, there was little left to destroy. Ibo Island in northeast Mozambique was flattened by the strongest cyclone ever to hit Africa. 41 people were killed. Roads are blocked, buildings were leveled, roofs were peeled away, and water supplies contaminated.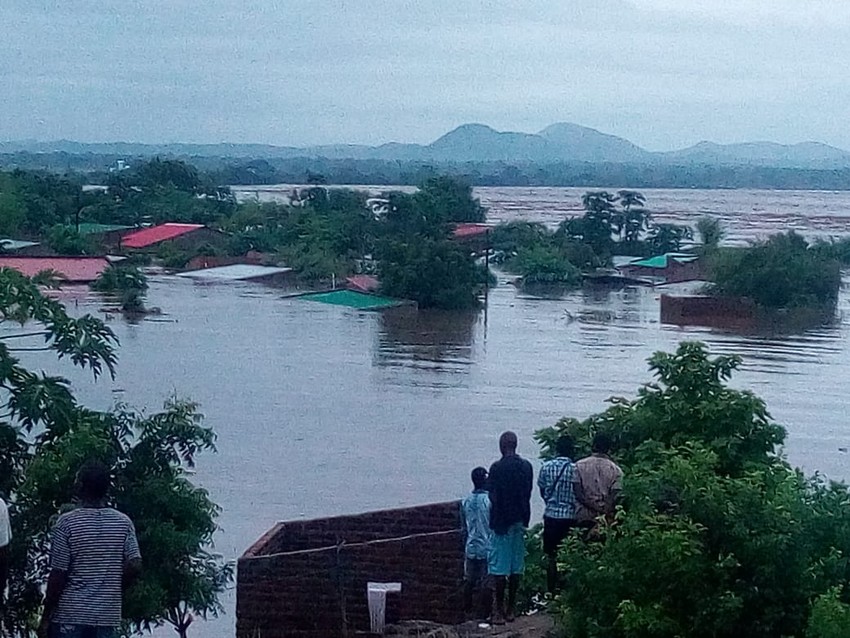 On March 15, Cyclone Idai brought driving rain and a huge storm surge to coastal areas of Mozambique, virtually destroying the city of Beira. The intense storm and resulting flooding are reported to have left more than 800 people dead across the three countries, with 600 killed in Mozambique. More than 100,000 people are now living in shelters, with over a half-million people displaced. An estimated 1.85 million people in Mozambique need help. Scores are still missing.
Beira is the home of the central office of the United Church of Christ in Mozambique, a historic Global Ministries partner. Global Ministries, the common overseas ministry of the UCC and the Christian Church (Disciples of Christ), also has relationships with the Christian Council of Mozambique, Mozambique Synod of the United Congregational Church of Southern Africa, and Ricatla United Seminary.
"Cyclone Kenneth destroyed everything that was left after Cyclone Idai. We do not know how we shall survive. Only God knows. We ask your prayers for the many broken hearts. There are people who do not know where to go or how to start rebuilding their lives," said the Rev. Lucas Amosse, President of the United Church of Christ in Mozambique. "We are in a real crisis."
Global Ministries' partners in the African countries of Mozambique, Zimbabwe and Malawi are heavily involved in rescue and recovery efforts following these storms. UCC Disaster Ministries has already provided $65,000 for early relief work, $9,000 of which will include water, food, temporary shelter, psychosocial needs, basic household goods, protective gear for rescue volunteers and medicine/medical needs. $50,000 has been granted through ACT Alliance to partners in Mozambique, Zimbabwe and Malawi who have extensive knowledge and experience in responding to emergency situations to cover health and nutrition support and early recovery work. $3,000 has been granted the United Church of Christ of Mozambique for emergency relief, including three months' community food aid, school supplies for children and reconstruction materials. An additional $3,000 has just been sent to the United Church of Christ of Mozambique to assist with meeting immediate needs for temporary shelter in churches that suffered only minor damage, along with clothes, medical supplies, food and water for impacted communities.
Gifts to this appeal for '2019 Cyclones Relief' can be sent directly to UCC Financial Services, or donated online.
"We already know that this will be a protracted humanitarian crisis," Wolgemuth said. "Fortunately, we have several trusted partners and will continue to aid in the recovery as long as resources allow."
---
Related News
On a recent trip to Palestine and Israel, the Rev. Allie Perry was part of a delegation that...
Read More