UCC immigration activists take fight for immigrant youth to White House
Starting today, the UCC's Justice and Witness Ministries is joining with faith and education organizations to maintain a 24-hour presence near the White House, telling the current administration to defend the Deferred Action for Childhood Arrivals (DACA) program and protect young immigrant children from deportation.
Texas Attorney General Ken Paxton and nine other conservative politicians are asking President Donald Trump to end DACA by Sept 5 — which would put the lives of hundreds of thousands of children at risk. But 20 state attorneys general are encouraging the president to maintain the initiative.
"As we push forward in our ministries with the goal of creating a just world for all, our faith calls us to take prophetic action, which is why I'm participating in a civil disobedience action today," said the Rev. Noel Anderson, UCC grassroots immigration coordinator. Anderson was one several activists arrested Tuesday afternoon at Lafayette Square, just north of the White House.
"Today's demonstration is also meant to protect the Temporary Protective Status (TPS) for more than 300,000 immigrants who are (part of) hard working families, of which the administration would like to start rounding up and deporting," Anderson said. "We cannot deport people back into harm's way to fulfill campaign promises that were based on hateful and xenophobic principles."
The witness comes five years to the day that the DACA program began, allowing immigrant youth to apply for protected status. Since 2012, DACA has provided those young people with a pathway for higher education and jobs, while TPS has offered temporary refuge to immigrants from Africa, Haiti, Central America and other countries that have suffered from major catastrophes.
Jason Carson Wilson, justice and peace policy fellow for Justice and Witness Ministries, is also part of the 24-hour vigil at the White House. "Snatching someone from their homeland is immoral. Our nation has a history of doing that," he said. "It's one of the reasons I'll be standing in prophetic opposition with DACA recipients. America is their home. Understanding how their very presence challenges White supremacy also compels me to accompany them. They're legitimate Americans as those who've benefitted from an historical theft."
Earlier this month, 1,600 faith leaders from a range of traditions signed a letter to tell the administration to defend DACA, to ensure that 800,000 young people who found immigration relief in the U.S. can remain in the country, and to keep families together instead of tearing them apart.
"We have a moral responsibility to welcome immigrants in our midst, to confront racial injustice head-on and build a world inclusive to all, no matter where someone is at on life's journey," Anderson said. "Defending DACA that has protected so many young undocumented people from deportation and allowed them a work permit. They are part of our congregations and our communities who deserve full equality and dignity."
---
Related News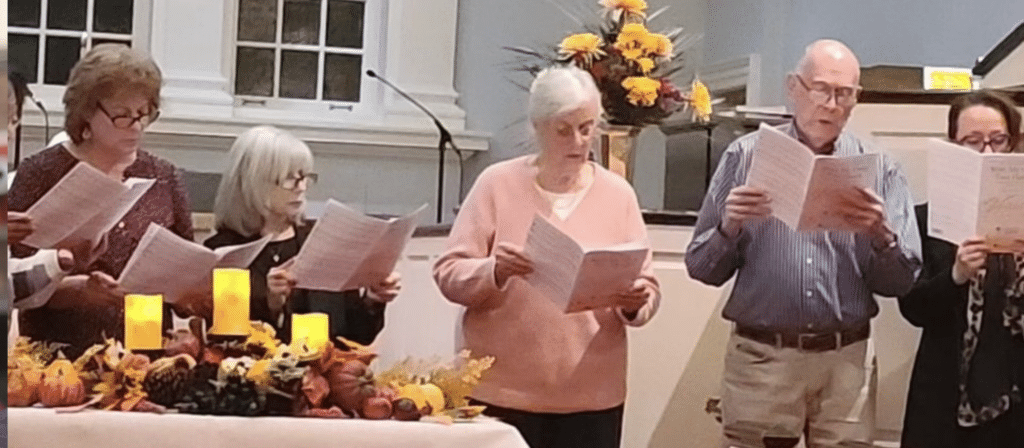 Many United Church of Christ congregations across the country participated in interfaith...
Read More